Return to Headlines
Wake STEM Early College High Holds Official Ribbon Cutting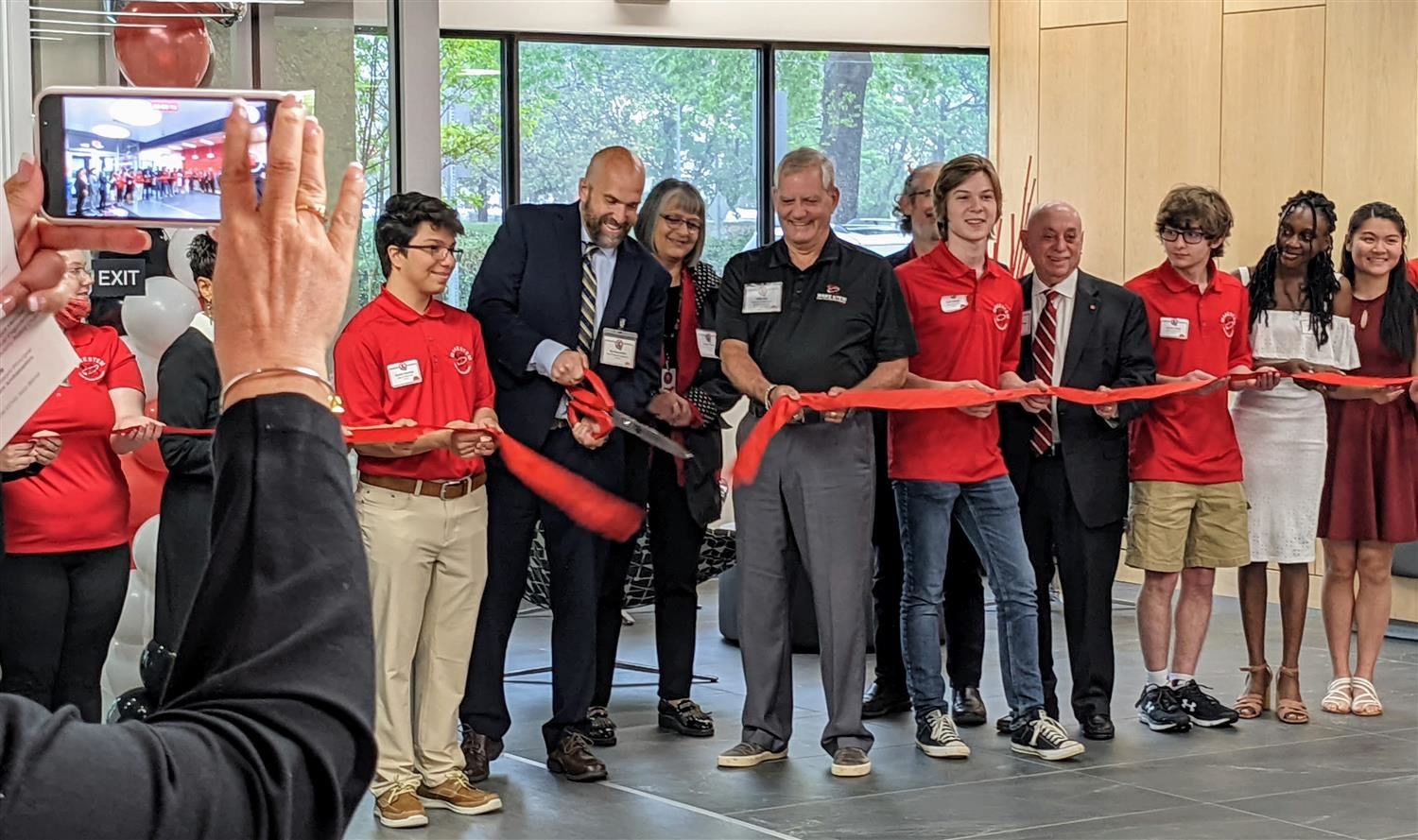 April 18, 2022
Wake STEM Early College High School held the official ribbon cutting ceremony for its new building on Monday, April 18.
Students performed the National Anthem and led the Pledge of Allegiance. The school's jazz band also performed at the ceremony.
Speakers included students, Principal Drew Ware, Business Advisory Board Chair Oita Coleman, Wake County Board of Education Member Dr. Jim Martin, Wake County Commissioner Maria Cervania, and North Carolina State University Dean of Engineering Dr. Louis Martin-Vega.
"Our community cares deeply about our schools," said Maria Cervania, Wake County Commissioner. "By ensuring all students have access to world-class education, we can prepare them for a successful future."
Student ambassadors led tours of the school following the ceremony.
About Wake STEM Early College High
The Wake STEM Early College High School is a small public school of choice; a joint project between the Wake County Public School System and NC State University. Early college means students take college courses at NC State as well as the courses required to earn a high school diploma over a five-year period.
Exploration of the Grand Challenges for Engineering is a common instructional focus that extends through various courses in the program. Because engineering involves so many areas of math and science, it is a great scaffold on which to build a STEM education.
STEM is an acronym that stands for Science, Technology, Engineering, and Math. These fields are increasingly important to finding solutions to sustaining our planet and its people. Additional focus on STEM education and innovation will help our nation become more competitive in the global economy.