How to APPLY
The application period will open on October 13th for current WCPSS students. Students new to WCPSS can apply November 5th. New Students must first pre-register at the Office of Student Assignment.
Step (1) One: Create an account for your application HERE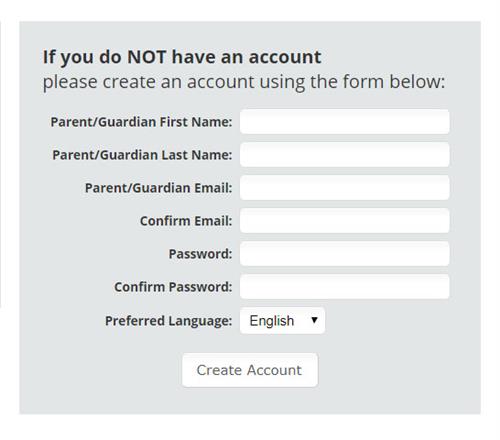 Step (2) Two: Start your application HERE Once completed you will receive an email with a temporary password.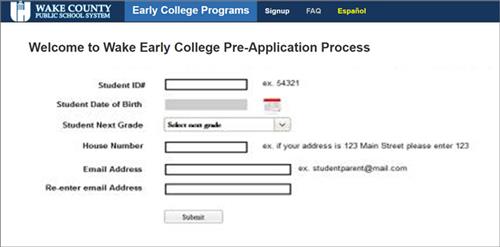 Step (3) Three: Go to your email account (the one provided in Step (2) Two), and follow the link in the email to ecprograms.wcpss.net. Enter the student ID number at the bottom of the page. COPY AND PASTE the temporary password. You will then be prompted to create a new password and can begin the application.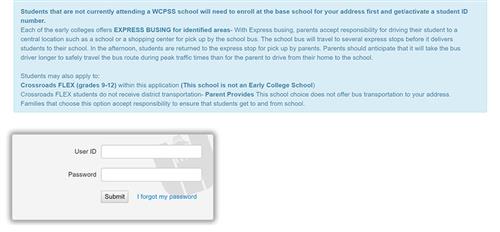 For questions about the application process contact the Office of Magnet and Curriculum Enhancement Programs at earlycollegeprograms@wcpss.net