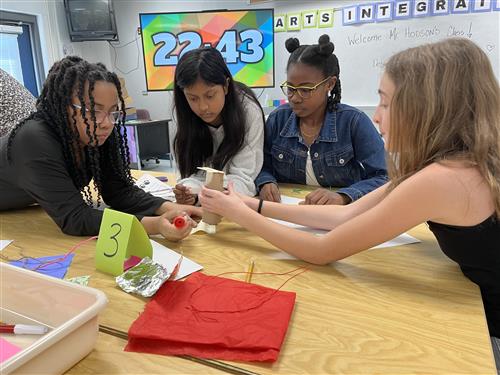 Design Thinking is a powerful framework that encourages students to approach problem-solving with empathy and creativity. Throughout the learning process, students will be guided to identify, define, and ideate solutions to various challenges. They will create prototype models to address these challenges and then rigorously test their solutions.
By engaging in regular design challenges, students will have ample opportunities to showcase their creativity and inventiveness. When presenting their prototypes, students will have the freedom to express their ideas through various creative vehicles, whether it be digital presentations, monologues, PSAs, or other innovative forms of artistic expression.
Design Thinking will not only empower students to address the needs of others but also equip them to solve the problems of tomorrow, making their creativity and ingenuity tangible and impactful.
At East Millbrook, we believe that the integration of Design Thinking will provide a powerful structure for artistic expression while providing rigorous learning opportunities.