Walk To School Survey
Bugg Magnet Elementary School wants to learn your thoughts about walking and biking to school at Bugg. We repeat this survey each year to monitor change and identify areas for improvement. This survey will take about 5-10 minutes to complete. If you have more than one student at Bugg, please fill out the survey for the child with the next birthday from today's date. SURVEY LINK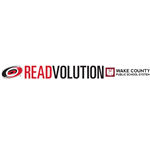 Readvolution: October 2nd-January 12th
In conjunction with the Carolina Hurricanes' 20th Anniversary season and Wake County Public School's Vision 2020 Strategic Plan, the two have partnered together to create Readvolution, a program that encourages reading outside of the elementary school classroom.
On this site, students can log in using their WakeID credentials to record books read and time spent reading. This site will use that information to power the scoreboard, which displays the standings of various divisions and its schools.
Opportunity will be given at school to log in their minutes and it is encouraged to record at home if able.
Students who achieve the goal of reading 20 minutes per day (Monday-Friday) throughout the October-January time frame will receive a complimentary ticket voucher to a Hurricanes home game.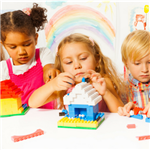 Ready to Learn for Families with Children 18 Months-5 Years
Weekly parent-child groups to promote children's healthy development and educational success
through fun, engaging, hands-on activities. Parent (or another caregiver) and child(ren) attend together.
For registration information, contact Elizabeth Grannis, egrannis@wcpss.net, 919-250-4750, Ext. 26047,
EL for Grades 3-5
To learn more about EL for your child you can access this
parent letter
and
Spanish
version as well as watch this
video
to learn more. Please reach out to your child's teacher with additional questions or support if needed.