CHEETAH NEWS
Introducing the Readvolution Campaign
READvolution is a partnership between the Carolina Hurricanes and three local public-school systems (Wake County, Durham County and Chatham County), that promotes reading outside of elementary school classrooms. The program challenges 150 elementary schools to read 2,020 books, asking individual students to perform 20 minutes of reading outside the classroom each day during the first semester, from Sept. 30 through Nov. 22. Once they achieve their reading goal, students will be rewarded with free tickets to Hurricanes games, school appearances from Stormy and the Pepsi Storm Squad and more. Last season, the READvolution program resulted in over 10 million minutes of reading and nearly 270,000 books read. Please encourage your student to log their nightly reading on their READvolution Dashboard. Students will access their READvolution Dashboard through their WakeIDPortal, where they should see the red/black icon that has been added to their Portal page. Information will follow with instructions for how to access your student's WakeIDPortal if they are unsure of how to do so. Thank you for helping to encourage healthy reading habits at home!
---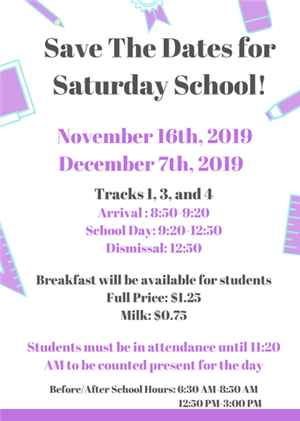 ---
Kindergarten Registration
If you have a rising kindergartner you can now register online. You MUST select the year 2019-20 when filling out your application. Please note that your application is not complete until you have been contacted by our Data Manager to come in and see her.
Your child must turn 5 years old on or before August 31, 2019.