How to APPLY
The application period ends on November 30, 2018. El periodo de aplicación termina el 30 de noviembre de 2018.
Step (1) One: Create an account for your application HERE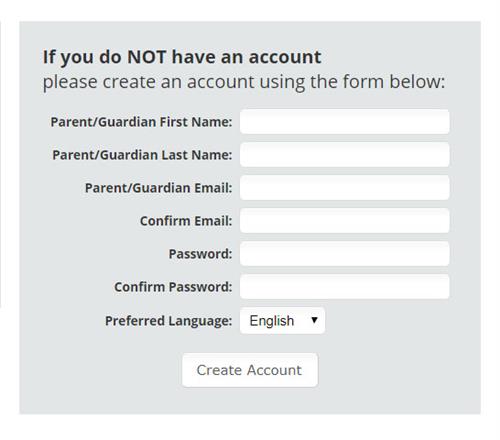 ---
Step (2) Two: Start your application HERE Once completed you will receive an email with a temporary password.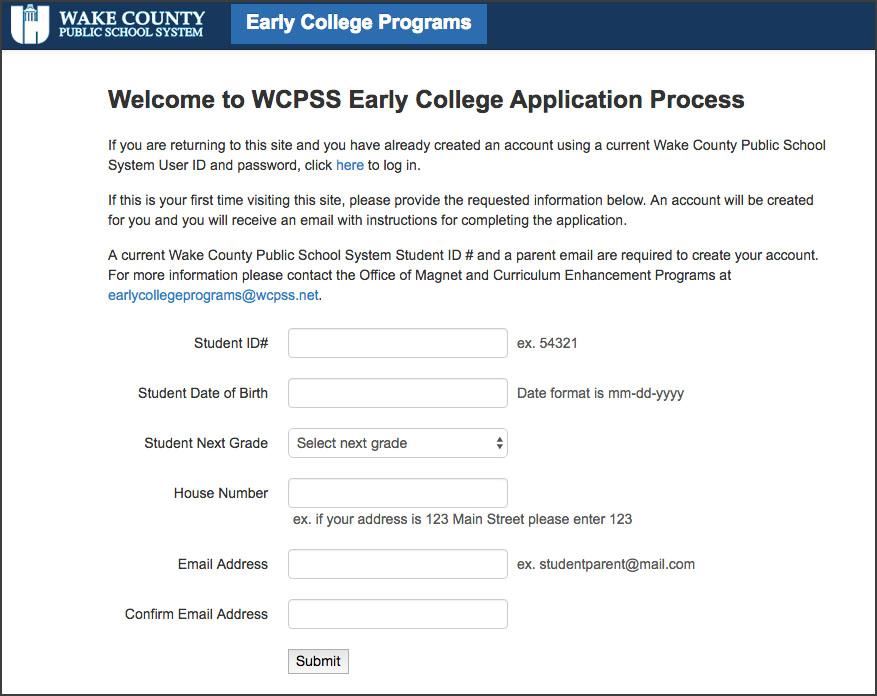 ---
Step (3) Three: Go to your email account (the one provided in Step (2) Two), and follow the link in the email to ecprograms.wcpss.net. Enter the student ID number at the bottom of the page. COPY AND PASTE the temporary password. You will then be prompted to create a new password and can begin the application.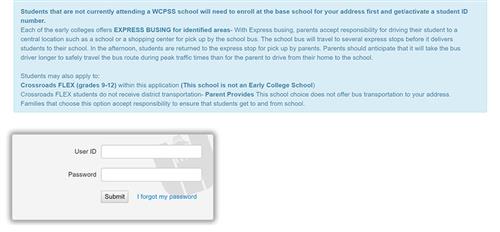 For questions or help contact | Para preguntas o ayuda contacte: Rafael Roman 919-694-8650 | Ext. 29091 rroman@wcpss.net