Elementary School Programs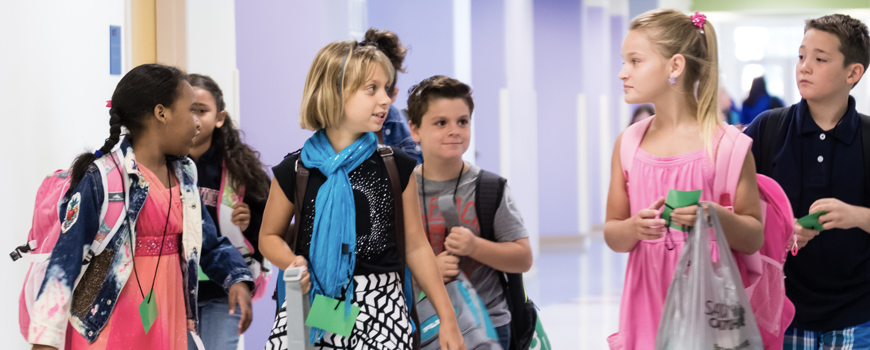 Elementary schools build a strong foundation for learning throughout a student's life. It is our goal to make sure that each elementary student receives an equitable, rigorous and relevant education. We offer guidelines, resources and professional development for teachers to make good decisions around student learning.

A typical day

English Language Arts: Students in Grades K-2 spend 150 minutes reading and writing; Students in grades 3-5 spend 120 minutes in reading and writing.
Math: 60 minutes for grades K-2; 60-75 minutes for grades 3-5.
Science/Social Studies: 45 minutes for grades K-2; 50 minutes for grades 3-5.
Intervention and Enrichment: 20 minutes for grades K-2; 30 minutes for grades 3-5.
Arts, Healthful Living, Media/Tech, World Languages: 30-45 minutes, once a week for grades K-2; 45 minutes for grades 3-5.
Lunch: 30 minutes for all grades.
Magnet Mini-Fair for Rising K Families
On January 4th at 9:30 a.m., learn more about all the elementary magnet themes available in the Wake County School System. Speak with parents who have chosen a magnet school and let them tell you why they made this choice for their child's education.
Located at Farmington Woods Magnet ES
1413 Hampton Valley Road
Cary, NC 27511
Get ready for Kindergarten!