Return to Headlines
'An Honor to be Cherished' - Five Magnet Schools Attain National Certification
Aug. 16, 2019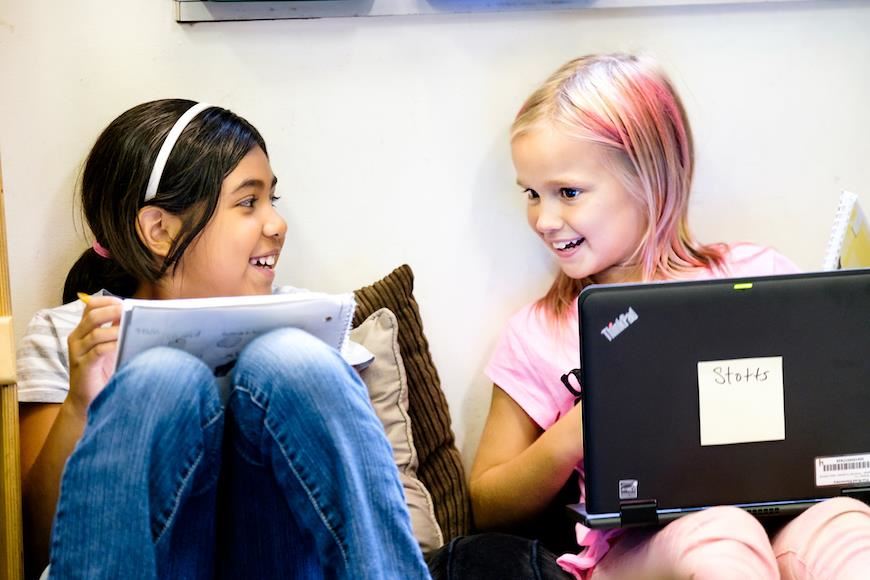 Fox Road Elementary
Five more Wake County Public School System magnet schools have attained National Certification, including three that earned the highest level of certification offered by Magnet Schools of America (MSA).
Nationally certified magnet schools have undergone a rigorous one-year process of self-evaluation and improvement, strengthening their commitment to MSA's five pillars:
Diversity;
Innovative Curriculum and Professional Development;
Academic Excellence;
High-Quality Instructional Systems; and
Family and Community Partnerships.

Fox Road International Baccalaureate Magnet Elementary School, Moore Square Gifted and Talented/AIG Basics Magnet Middle School and Broughton Global Studies/Language Immersion Magnet High School received the highest level certification, being named Nationally Certified Demonstration Schools. These schools not only met but exceeded the criteria for excellence for MSA's five pillars.

Fox Road, Moore Square and Broughton are the first WCPSS schools to receive Nationally Certified Demonstration status.

"We are ecstatic," says Fox Road Principal Bob Lewis. "It is an affirmation of the dedication, hard work and learner-focused culture we (staff, students, families and community) have grown in our school. As indicated in our letter of notification, we are being recognized as a school that provides a 'high quality, innovative curriculum and instructional program that promotes choice, equity, diversity and academic excellence for all students.' We have climbed to the highest level of recognition in the nation for magnet schools, an honor to be cherished."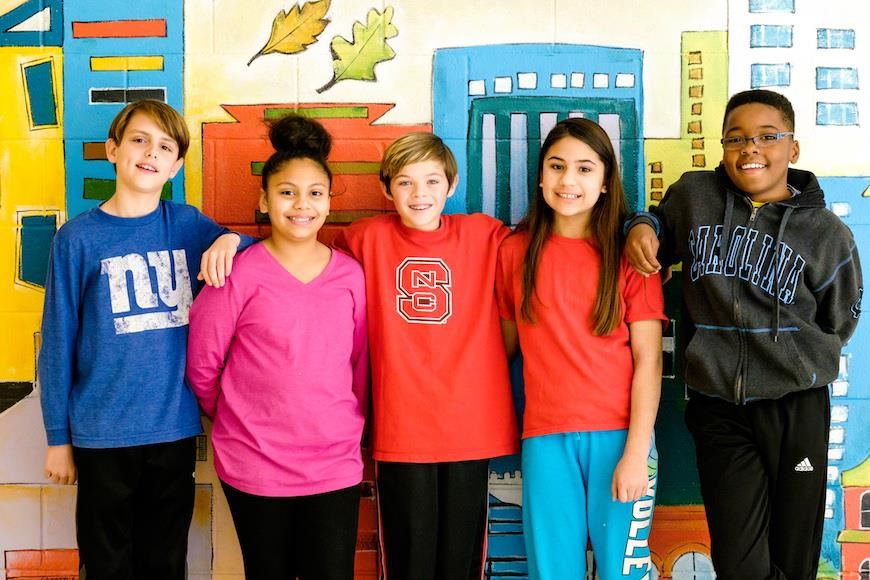 Moore Square Middle
Moore Square Principal Jackie Jordan: "We are so thrilled. The process of applying was rigorous but beneficial, as it led to slowing down and closely examining every aspect of our program. That reflective examination became an outstanding opportunity to celebrate all the things we are doing well and refine our dreams for what we still want to do. The award gives us even more momentum and encouragement to push ourselves further."

Broughton Principal Elena Ashburn added: "We are thrilled. This recognition is a testament to the incredible work our students, staff, parents, and community members have done and continue to do to ensure that Broughton is an excellent place to learn for all of our students."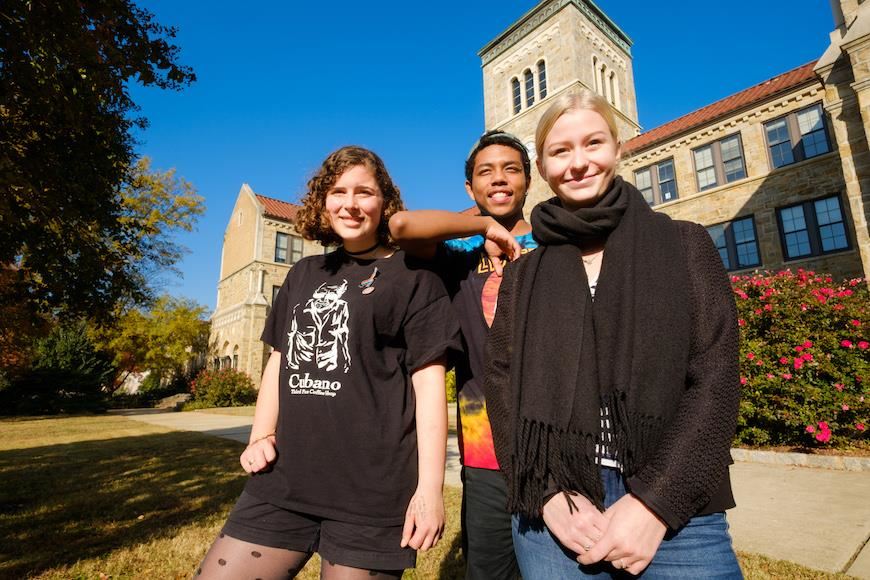 Broughton High School
Two other WCPSS schools – Martin Gifted and Talented Magnet Middle School and Enloe Gifted and Talented/International Baccalaureate Magnet High School – were named Nationally Certified schools, having met the criteria for excellence based on the five pillars.

They join 13 other WCPSS schools that have been Nationally Certified (see below).

"Martin GT Magnet Middle School is so proud and excited to be recognized as a 2019 Nationally Certified Magnet School," says Principal Lacey Peckham. "Our faculty and staff are committed to providing students the opportunity to explore and enrich their unique gifts and talents and celebrate diversity in the classroom. It is truly an honor to join this group of elite magnet schools, and it would not be possible without the efforts and commitment of our school staff and community."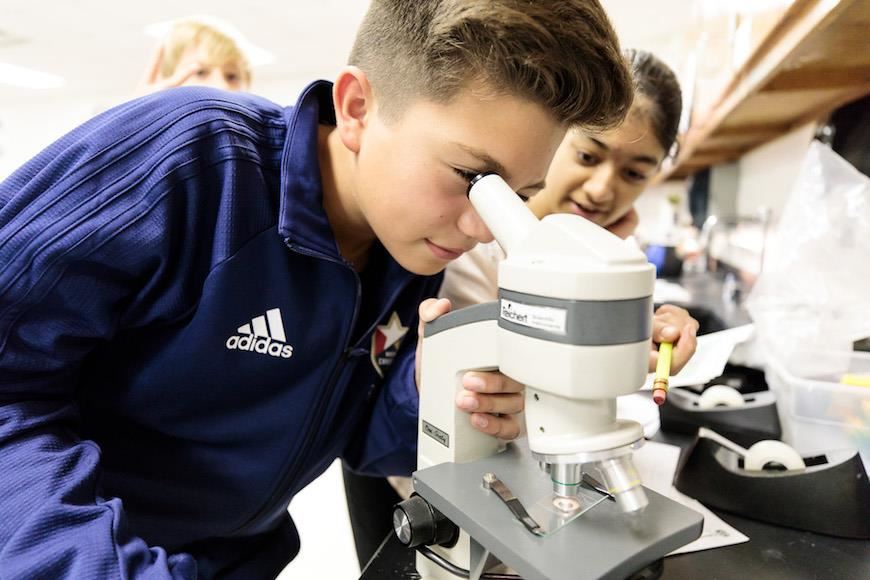 Martin Middle School

Enloe Principal Will Chavis: "This recognition speaks to the dynamic and painstaking efforts that our faculty, staff, students and stakeholders have engaged upon in supporting the learning and social-emotional needs of students. Our school has truly embraced diversity and has made strides toward sustained and systemic change. Our teachers provide high-quality learning experiences that extend well beyond the textbook. This honor could not have been achieved without the unwavering commitment of our faculty, staff and community stakeholders, as well as the leadership of our amazing students."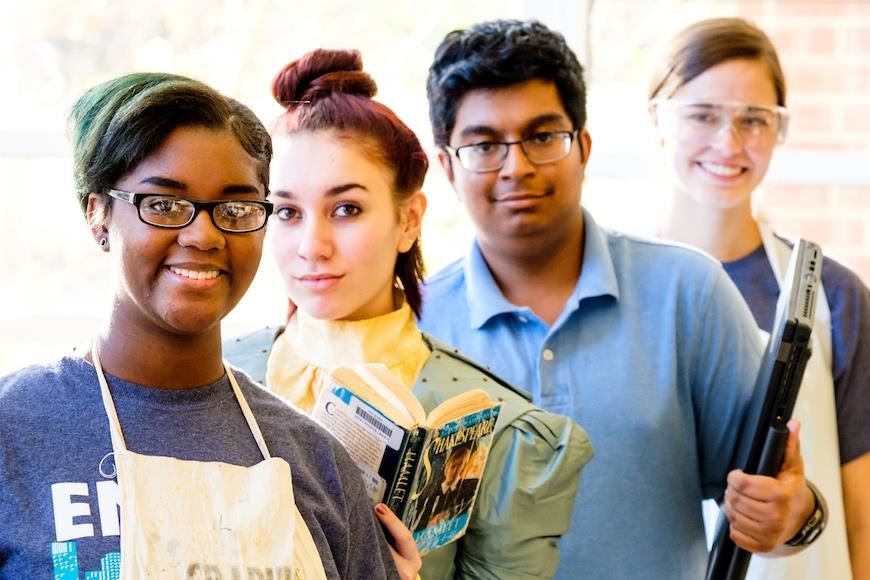 Enloe High School

About the National Certification Process

Applications are a year-long process of self-evaluation, data analysis, written narratives, and artifactual evidence.

"Schools are required to review their school processes and procedures through a 'lens of excellence,'" says Jodee Gupton, senior administrator in the Office of Magnet and Curriculum Enhancement. Strengthening curriculum, professional development, academics, and family engagement becomes the norm, as staff members reflect on and improve their strategies."

Gupton says students benefit greatly from this process of self-reflection and improvement.
"As teachers learn and strengthen the instructional systems in place at their schools, students benefit from this knowledge," she says. "Teachers are more invested in and confident in their practices, creating a culture of learning from which all students can benefit."

Here is a complete list of WCPSS magnet schools that have achieved National Certification.


Magnet Elementary Schools
Brentwood
Conn
Combs
Douglas
Farmington Woods
Fox Road*
Hunter
Kingswood
Washington
Wiley
Wendell
Magnet Middle Schools
Carroll
Ligon
Moore Square*
Martin
Magnet High Schools
Broughton *
Enloe
Millbrook

*Nationally Certified Demonstration School