Return to Headlines
Jan. 17, 2017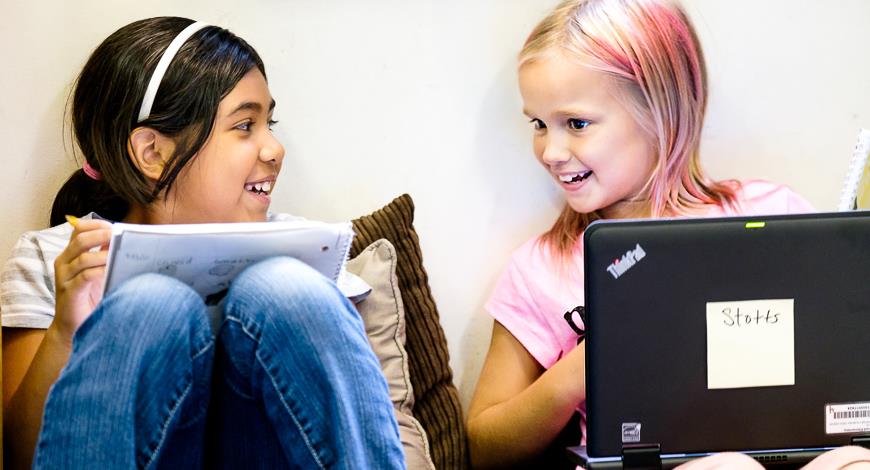 International Baccalaureate schools are all about helping students connect what they're learning with the larger world, seeking to develop inquiring, knowledgeable, and caring people who are motivated to succeed and help others.
"It is exciting to be recognized as an authorized IB World School, and there is a lot to celebrate," said Principal Bob Lewis. "Coupled with our journey to implement the Primary Years Program at Fox Road has been a marked increase in student achievement, as well as our students' recognition of the importance of their education. One of the key ingredients of IB is the Learner Profile that focuses on encouraging students to value and take responsibility for their learning."
At Fox Road, teachers worked together to develop their own version of IB's six "Units of Inquiry:"
Where We Are In Place & Time
How the World Works
How We Organize Ourselves
Who We Are
Sharing the Planet
How We Express Ourselves
Fox Road, which also received a School of Distinction award from Magnet Schools of America last year, submitted its IB authorization application in the spring. In November, a team from the International Baccalaureate organization came to Fox Road and spent several days observing classrooms and meeting with staff and students. Last week, the team submitted a report affirming that Fox Road has met all the requirements to officially offer the Primary Years Programme, as elementary-level IB is known.
"We commend your school's educators, administrators, students and families for their active roles in choosing to offer the Primary Years Programme," Andrew MacDonald, chief schools officer for International Baccalaureate, wrote to Principal Bob Lewis. "The positive results of this choice will become evident in your community as classes of PYP students graduate and undertake activities that enhance social, cultural and economic environments locally, nationally and, perhaps, internationally."
As luck would have it, authorization came right at the start of the annual magnet application period.
Check out this photo album to see Fox Road students in action: