Return to Headlines
At Hunter, Students Chart Their Own Course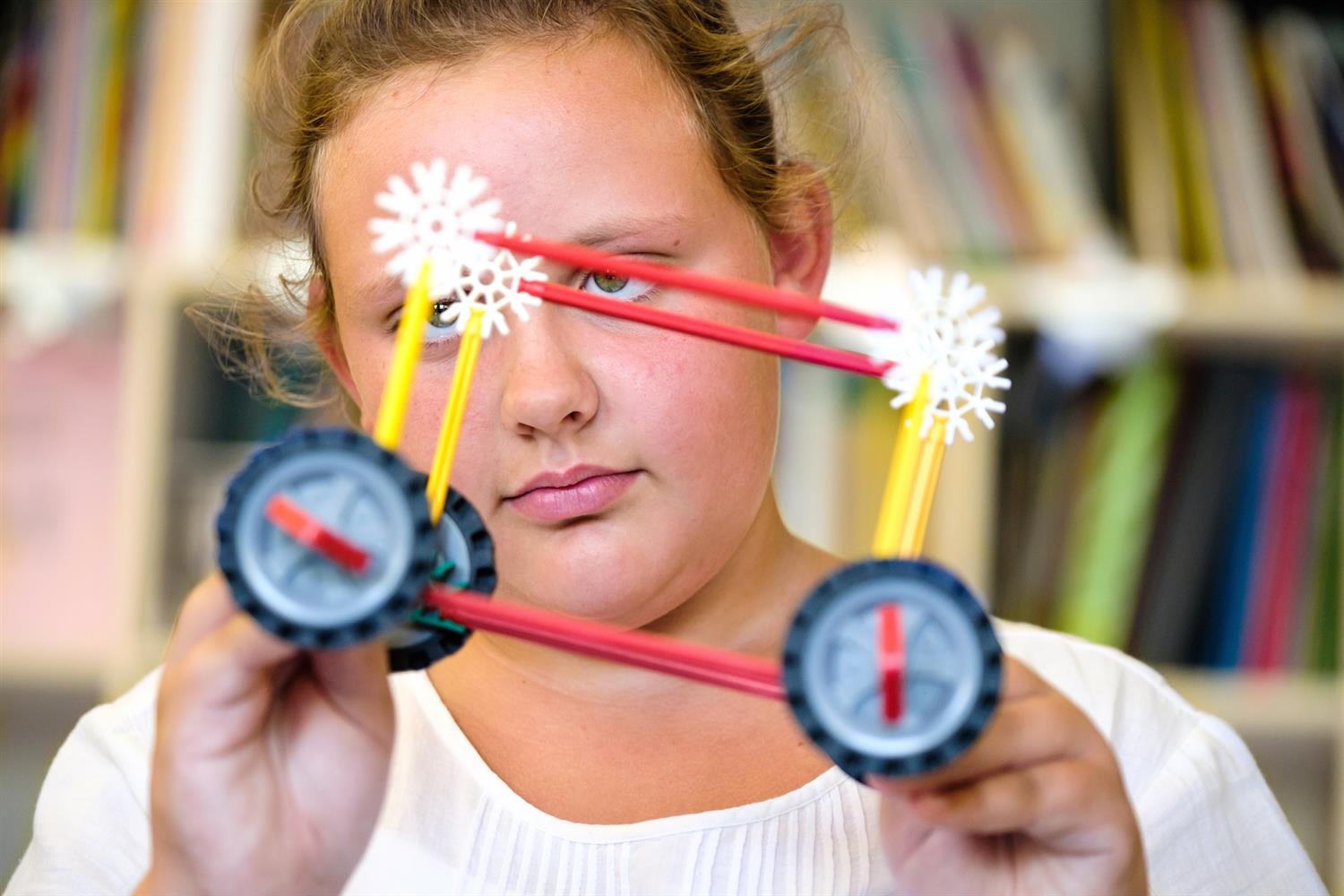 Nov. 8, 2016

NOTE: This article appeared in the first issue of Explore Wake Schools magazine. Look for print copies throughout our community. You can also view the entire magazine online.

Margaret Jackson knows where she's going.
"When I was in third grade, I took an elective about genetics," says the rising fifth grader. "Since then, I have known with all my heart I want to be a microbiologist who works with genetics."
Margaret might never have discovered this path were it not for the array of elective courses at Hunter Magnet Elementary School, which offers the Gifted and Talented/Academically and Intellectually Gifted theme.
At these kinds of magnet schools – GT/AIG for short – students can choose classes in architecture, simple machines, science fiction, fairy tales and fables, inventors, insects, poetry, innovative math concepts, environmental sciences, and much, much more.
'Attitudes of Discovery'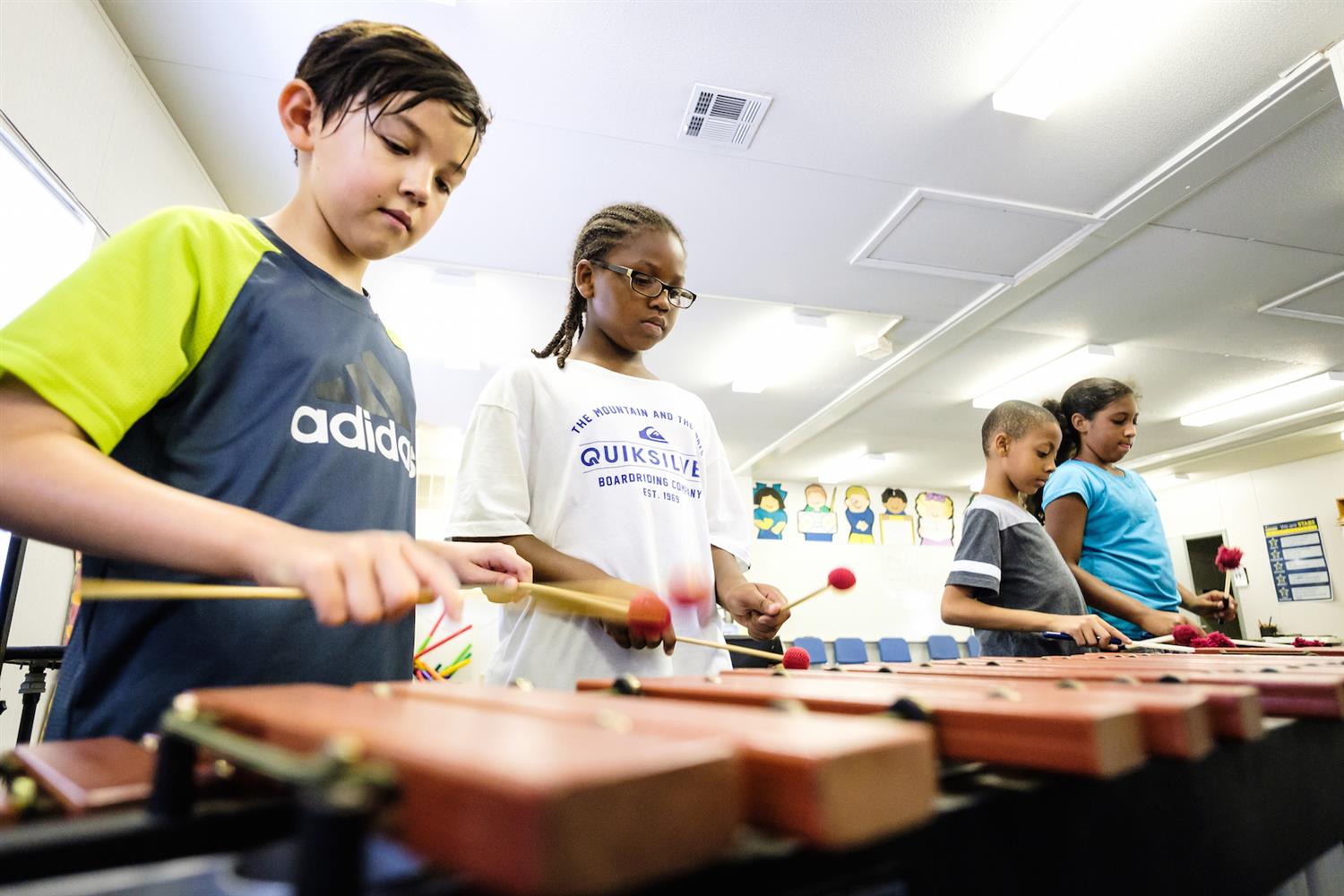 This theme is perfect for students who seem to be curious about everything and love to explore. "Our teachers use their gifts and talents to support our students as they discover their gifts and talents," says Angie Parham, Hunter's magnet coordinator, "Our magnet theme produces well-rounded students, because students are given opportunities to explore areas they might not otherwise try."
That variety appealed to Jill Jackson when she was trying to find the right magnet school for Margaret and her little brother Oscar. The two have very different personalities and interests. "I have been amazed at how Hunter's teachers seem to meet each child where they are and find a way to challenge each child at their level," Jill Jackson says.

Principal Briana Pelton says the school tries to foster "attitudes of discovery." "We meet the students where they are, both with their present levels of understanding and their preferred way to use their gifts and talents to learn," she says. "We design instruction with these elements in mind."


Gifts in Action
Here's what that looks like in the classroom:

Students often will break into groups according to their different learning styles. For example, within a fourth grade classroom, all are studying fractions.
But one group may be analyzing them by studying musical note values, while another is creating a "how-to" movie on fractions. Yet another group is coding and analyzing to program a robot using fractional pieces, while still another is working with the teacher using fraction blocks.


'Joyful School'
That, plus Hunter's family feel, draws raves from parents and students. "Everyone is friendly and encouraging," Margaret says. "I just love that about Hunter! Being friendly is everything to me."

Her mom, Jill, adds, "Hunter is a joyful school where the teachers love teaching, and the students love learning!"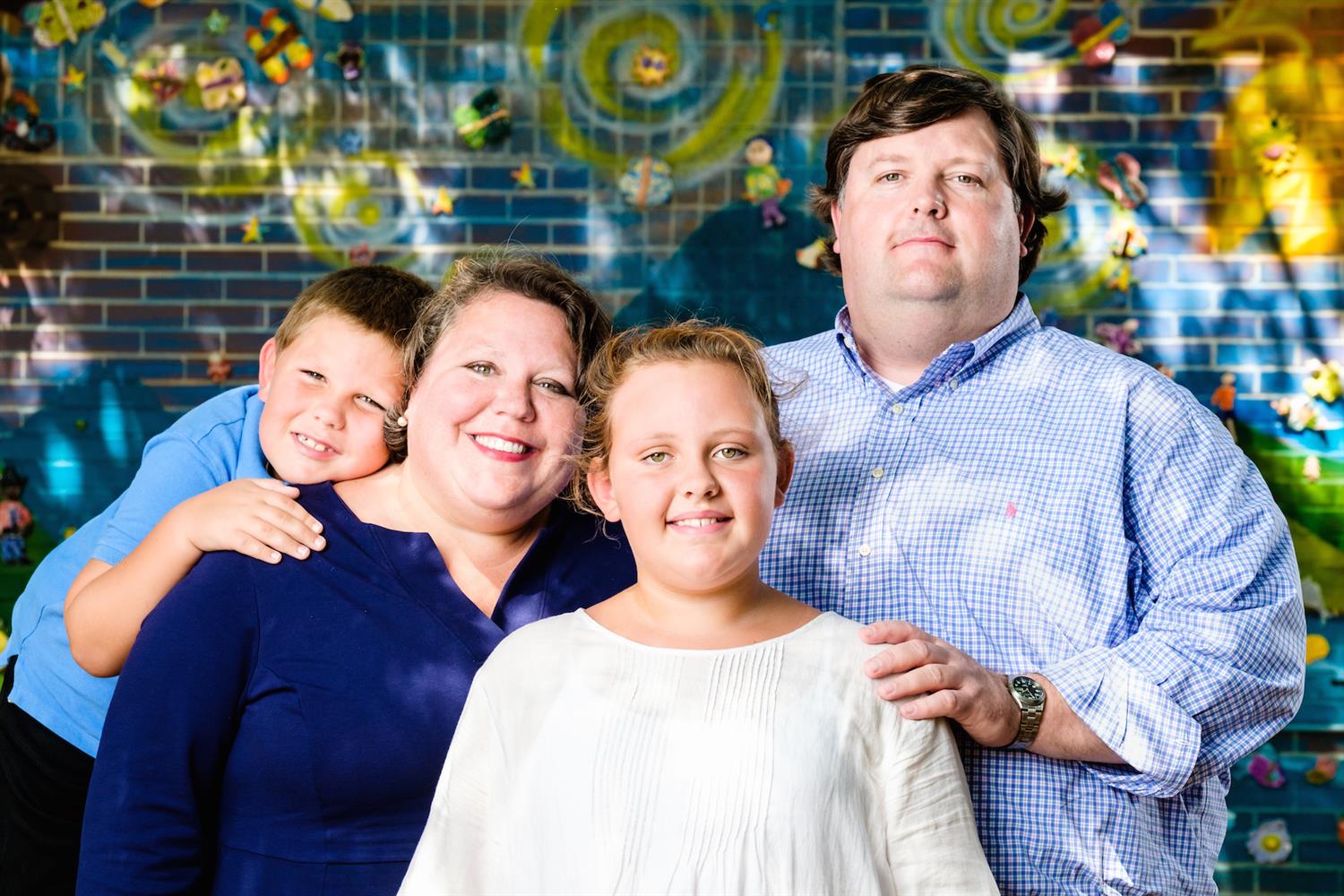 The Jackson Four: Oscar (second grade), Jill, Margaret (fifth grade) and Christopher