Return to Headlines
Purple Star School Spotlight: Fuquay-Varina Elementary
Nov. 8, 2022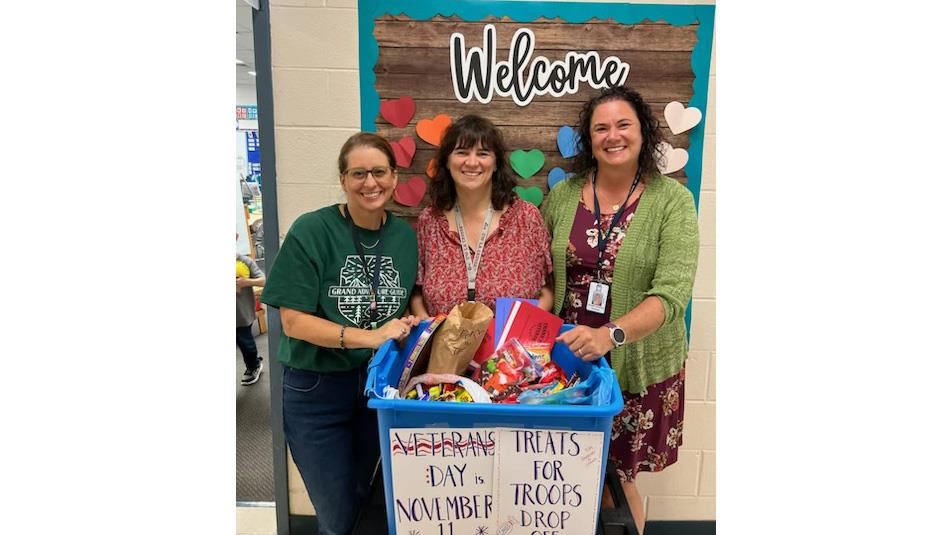 With Veterans Day coming up, we wanted to spotlight one of our six schools that recently received the Purple Star Award for exemplary service to military-connected students and families.
Those schools are:
Alston Ridge Elementary
Bugg Magnet Elementary
Fuquay-Varina Elementary
Willow Springs Elementary
Durant Road Middle
Millbrook High
We asked Principal Heather Johnson and School Social Worker Dawn White of Fuquay-Varina Elementary to tell us more about how and why they prioritize supporting the needs of military-connected families.
---
About how many military-connected students do you have at your school? ​63 students are military-connected.
What are some of the main issues or concerns you support military-connected students with? Newcomers coming to the school from areas like Fayetteville where military students are supported more naturally - as many in Fayetteville are connected to the military - is our biggest issue. Our second issue/concern is making sure that military families are aware of the school resources quickly and get connected with other military families for support at school!
What kind of support do you provide families? A military support person meets with students and parents in times of need - like deployment or returning from deployment when the family structure is undergoing change. Our staff is knowledgeable about the deployment process and rights that military students have in reference to deployments and enrollment/school credit. We send cards to families and check in frequently to ensure that they feel supported and loved!
Can you please share an anecdote that illustrates how you support military-connected students and/or families? A mother and father came to Open House transferring from a military school in Fayetteville. They asked if there was someone who met weekly with the military students, as they did in the previous school. I shared what we do in reference to military students here (a welcome email with resources) and that I would be available any time their student was in need. We also educated them about some of the activities that we do to honor military at FVES. Parents have also come to us reporting that a spouse is deployed and needs support for food or holiday gifts. We send bags of food home weekly and sponsor them for Christmas!
What does it mean to you to be designated as a Purple Star School? Being a Purple Star School means the school recognizes the importance of being an advocate for children who are affected by their parent's career in the military. Being this advocate helps students to be their most successful during times of stress due to deployments or frequent moves.
What advice might you have for colleagues who may be looking for more ways to support these students and families? Be understanding that military students may need more time with family pre/post deployment. Be understanding that frequent moves can be hard for all children. Help minimize any lost instruction/credit discrepancies for students so that they can progress just as any other student would. Be vigilant in helping families find buried resources to navigate the many systems of school!