Return to Headlines
Meet Our Class of 2017 Valedictorians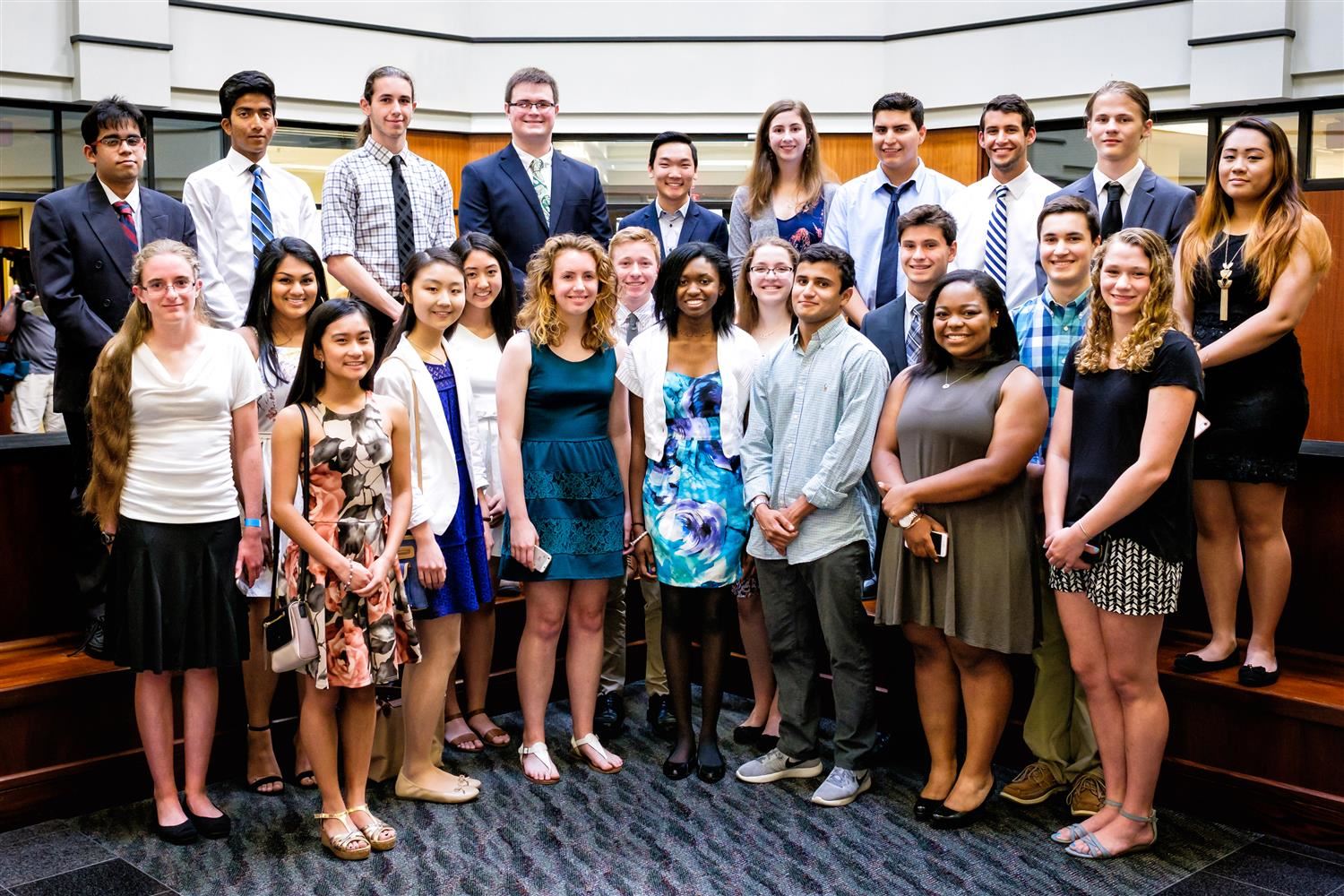 We congratulate our Class of 2017 valedictorians! These students achieved the highest grade point averages in their respective senior classes. Their commitment to excellence serves as an inspiration to those who follow them.
They were honored at the May 2, 2017 Board of Education meeting.
Best wishes to these stellar students as they pursue their endeavors beyond graduation (as indicated).
Apex: Hershel Wathore Dartmouth University - Engineering
Athens Drive: Neeva Nicole Wernsman Young University of North Carolina, Chapel Hill - Chemistry
Broughton: Kristen Gilyard Harvard University - Math/Computer Science
Cary: Noah Jabusch North Carolina State University - Physics
Enloe: Daniel Liu Princeton University - PreMed
Fuquay-Varina: Brianna Monet Smith Howard University - Biology
Garner: Aishik Ghosh University of Illinois, Champaign - Computer Science
Green Hope: Emily Ryu Princeton - Chemistry/PreMed
Heritage: Abigail Abella Nacional Duke University - Biomedical Engineering
Holly Springs (tie): Micala Merino N.C. State - Biomedical Engineering; Michael Pupi Duke - Chemistry
Knightdale: Kelly Phuc Uyen Tran UNC-Chapel Hill - Chemistry
Leesville Road: Kathryn Konrad UNC-Chapel Hill - Biomedical Engineering/Neuroscience
Millbrook (tie): Michael Corvin Pasca UNC-Chapel Hill - Physics; Samuel Zachary Thomas Duke - Econ/Political Science
Middle Creek: Margaret Loughlin N.C. State - Physics
Panther Creek: Christina Chen Duke - Statistical Science
Mary Phillips: James Everette Cole Wake Technical Community College - Accounting
Sanderson: Valerie Ann Lucas UNC-Chapel Hill - Public Policy/Public Health
Southeast Raleigh: Korbyn Hackney N.C. State - Electrical Engineering
Wake Forest: Salvador Chavero Arellano Duke - Statistical Science
Wakefield: Robert Herhold N.C. State - Engineering/Computer Science
Wake Early College of Health Sciences: Vidya Venkataganesan UNC-Chapel Hill - Psychology/PreMed
Wake Young Men's Leadership Academy: Connor Lloyd Hughes School Undecided, Religious Studies/Pharmacy
Wake Young Women's Leadership Academy: Emma Benjamin Campbell University - Pharmacy
Crossroads FLEX, East Wake High School, Wake STEM Early College, Rolesville High School and the Vernon Malone College and Career Academy have transitioned to the Latin system of honoring high academic achievers and will not name a valedictorian.
Apex Friendship High School will add seniors next year, but also is on the Latin system.