Return to Headlines
Wake County Public School System Named 2021 U.S. Department of Education Green Ribbon District Sustainability Awardee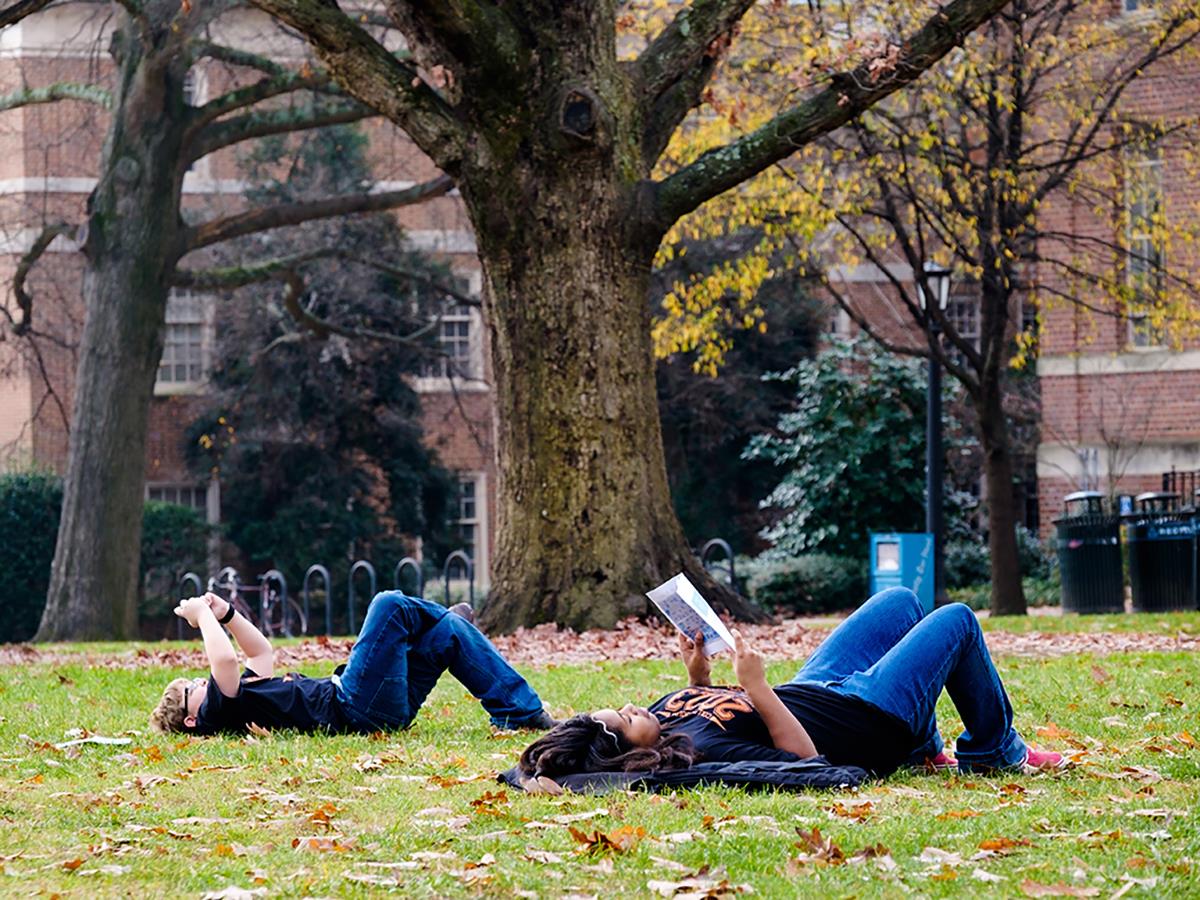 On Earth Day, April 22, the Wake County Public School System was named a 2021 U.S. Department of Education Green Ribbon District Sustainability Awardee.
This award recognizes our exemplary framework in the three Green Ribbon Pillars:
Reduction in environmental impact and costs
Improvement in health and wellness of schools, students, and staff
Effective environmental and sustainability education
This past year, our Green Ribbon working group analyzed the application, gleaned information from various schools and programs, and collected data to submit the best application for our district. The working group consisted of key employees who are dedicated to advancing our district as leaders and innovators:
Krista Brinchek - Science Specialist, Abbotts Creek Elementary
Paul Domenico - Director Curriculum Enhancement Programs
Jennifer Fine - Senior Administrator Elementary Science
Nathan Slavik - Senior Director Maintenance & Operations
Laura Wood - Environmental Connections Integration Specialist, Lincoln Heights Environmental Connections Magnet Elementary
Our district's highlights include:
WCPSS facilities include over 26 million square feet and are benchmarked for energy, water, and greenhouse gas emissions in Portfolio Manager, resulting in annual ENERGY STAR certification. WCPSS partnered with the Wake County government to develop the "Guidelines for Design and Construction of EnergyEfficient County Government Facilities and Schools," a framework that has been used by other school districts as a model for sustainable design and construction. Occupancy sensors, LED lighting, and programmable HVAC system setbacks reduce energy consumption.
Landscaping for new schools includes native plants that do not require irrigation. Many of WCPSS's older schools have partnered with the North Carolina Department of Soil and Water Conservation to install rain barrels and cisterns, engaging students in these conservation projects. A dedicated water quality management team monitors wastewater collection, treatment, and disposal from individual sites. Five schools within the district have been designated as Watershed Stewardship Schools. In 2019, four WCPSS schools were selected for the expansion of the Bionomic Education Training Centers, which provided them with weeklong rain garden training and certification.
Students are engaged in clubs, such as Feed the Bin (recycling) and Student Water Audit Teams, to embolden learners to be leaders in these efforts. In 2018, nutrition services staff implemented a districtwide plan to replace all Styrofoam trays with compostable ones. A number of schools then partnered with local organizations to both appropriately dispose of the compostable trays and create food waste diversion programs through on-site composting. Even in the shortened 2019-20 school year, over 83,000 pounds of food waste were diverted from landfills and over 19,000 pounds of compost were created for local farms.
Across the country, 27 schools, three early learning centers, five districts, and five postsecondary institutions are being honored for their innovative efforts to reduce environmental impact and utility costs, improve health and wellness, and ensure effective sustainability education. 
"The pandemic has driven home the vital importance of school buildings and grounds; health and wellness; and hands-on authentic learning," said U.S. Secretary of Education Miguel Cardona. "I congratulate the selected schools, districts, and postsecondary institutions, which are, through their sustainability practices, offering healthy, safe, efficient school environments and protecting our planet. Not surprisingly, many of our honorees support students in underserved communities, proving once again that green schools' practices, encompassing best practices school operations, health, and environmental learning, are critical tools to advance equity."
You can find the list of this year's honorees and read about each of them in the 2021 Highlights Report.
There will be a ceremony to celebrate representatives of honored schools, districts, and postsecondary institutions during the week of September 27 in Washington, D.C.