Return to Headlines
We announce the 2016-17 Teacher of the Year semi-finalists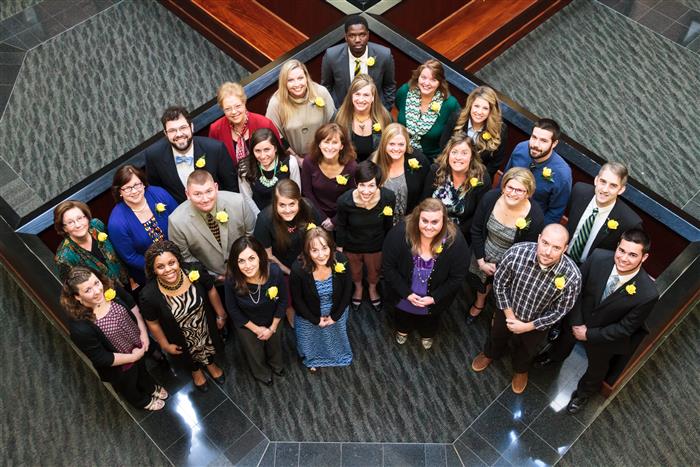 Teaching is one of the highest professional callings. So much is required to be considered a good teacher.

To be recognized as a great teacher, however, is a true achievement. And the journey to recognizing the Wake County Public School System Teacher of the Year is under way.

The Teacher of the Year selection committees have completed the first step, naming 26 semi-finalists for the 2016-17 Teacher of the Year. Congratulations to the following:

Ashley Byars, Oak Grove Elementary School
Kelly Fink, East Wake Middle School
Anthony Fitzpatrick, Enloe High School
Lauren Genesky, Millbrook High School
Nichole Gibbs, Knightdale High School
Stuart Gordon, Wake Young Men's Leadership Academy
Jesse Gore, Dillard Drive Middle School
Lauren Haynie, East Cary Middle School
Kathy Hopkins, Aversboro STEM Elementary School
Melissa Jankowski, Highcroft Elementary School
Timothy Kohring, Rolesville Middle School
Matthew Lanner, Fuquay-Varina Middle School
Mark Mash, Leesville Road High School
Leigh Ann Massengill, Fuquay-Varina Elementary School
Miles Macleod, Heritage High School
Laura Murphy, Yates Mill Elementary School
Brittany Packer, Smith Magnet Elementary School
Susan Piner, Wake Early College High School
Gretchen Ross, Wiley Elementary School
Megan Shank, Sycamore Creek Elementary School
Elizabeth Shaver, Holly Springs High School
Lynda Smith, Wakefield Elementary School
Tanya Swanson, Richland Creek Elementary School
Laurie Toreson, Panther Creek High School
Jennifer Tymkin, Hunter Elementary
Kim Zeugner, Kingswood Elementary School


Teacher of the Year candidates are nominated and elected by their peers at their individual schools. The teacher candidates develop portfolios that highlight the work they do and describe their philosophy around teaching.

The selection committees review the portfolios and narrow the field to 26 semi-finalists. They observe the semi-finalists in their classrooms, and each committee chooses one teacher to be among 13 finalists. Finalists appear before an interview committee, which chooses the winner.

The 26 semi-finalists will be recognized at the March 1 Board of Education meeting. The 13 finalists will be announced in early April. The winner will be announced at a special celebration on May 11. Details on that will be made available as the event approaches.