Return to Headlines
Annette Thornhill Named 2019 School Social Worker of the Year
March 8, 2019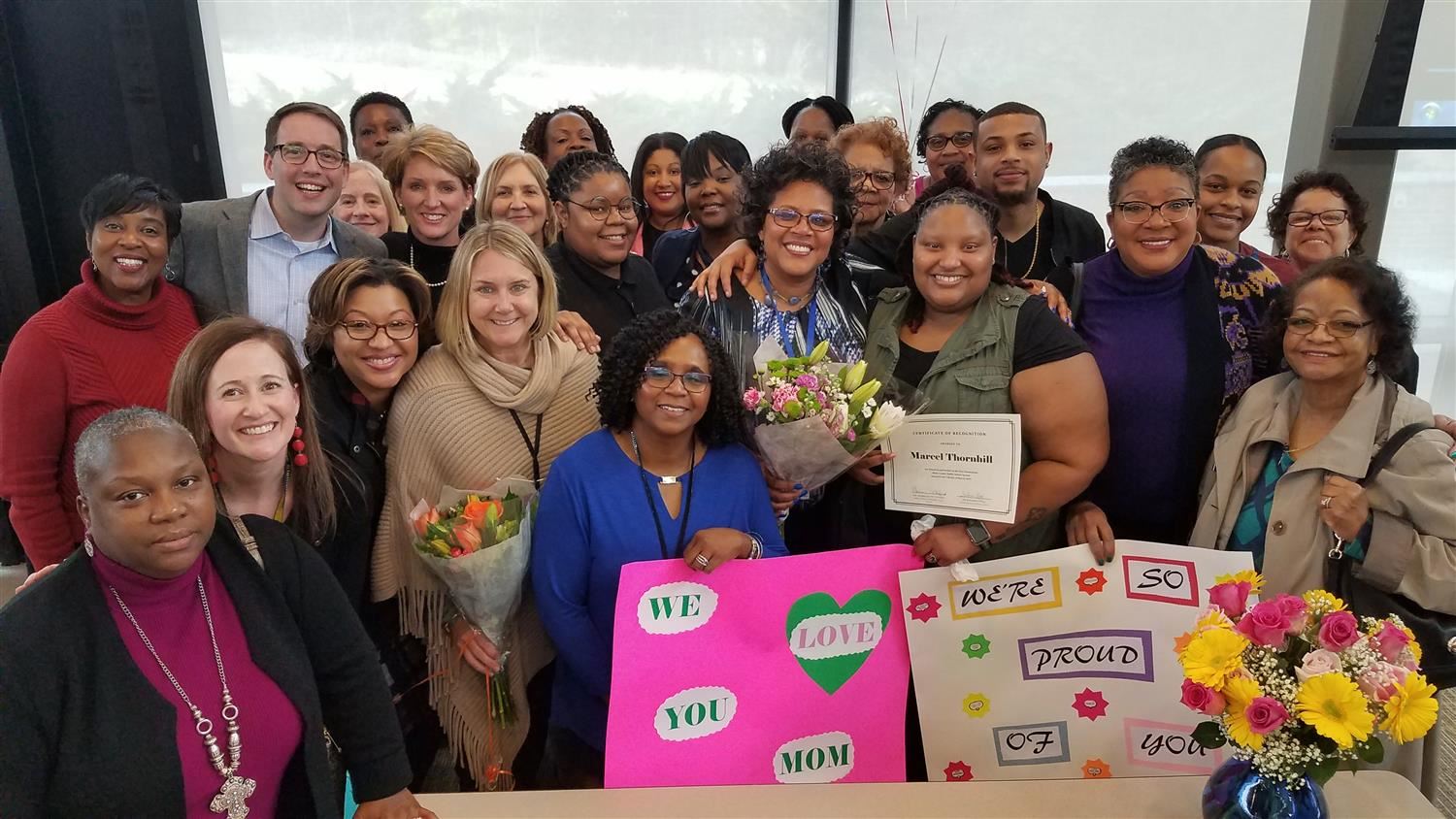 Thursday, the Wake County Public School System celebrated School Social Worker Week by announcing our 2019 School Social Worker of the Year, Annette Thornhill.

Thornhill currently serves Lead Mine Elementary and Dillard Drive Middle schools. She has been a social worker for 32 years and a school social worker with our district for the past 25 years. She spent 19 years serving West Cary Middle School and also worked at Washington Magnet Elementary.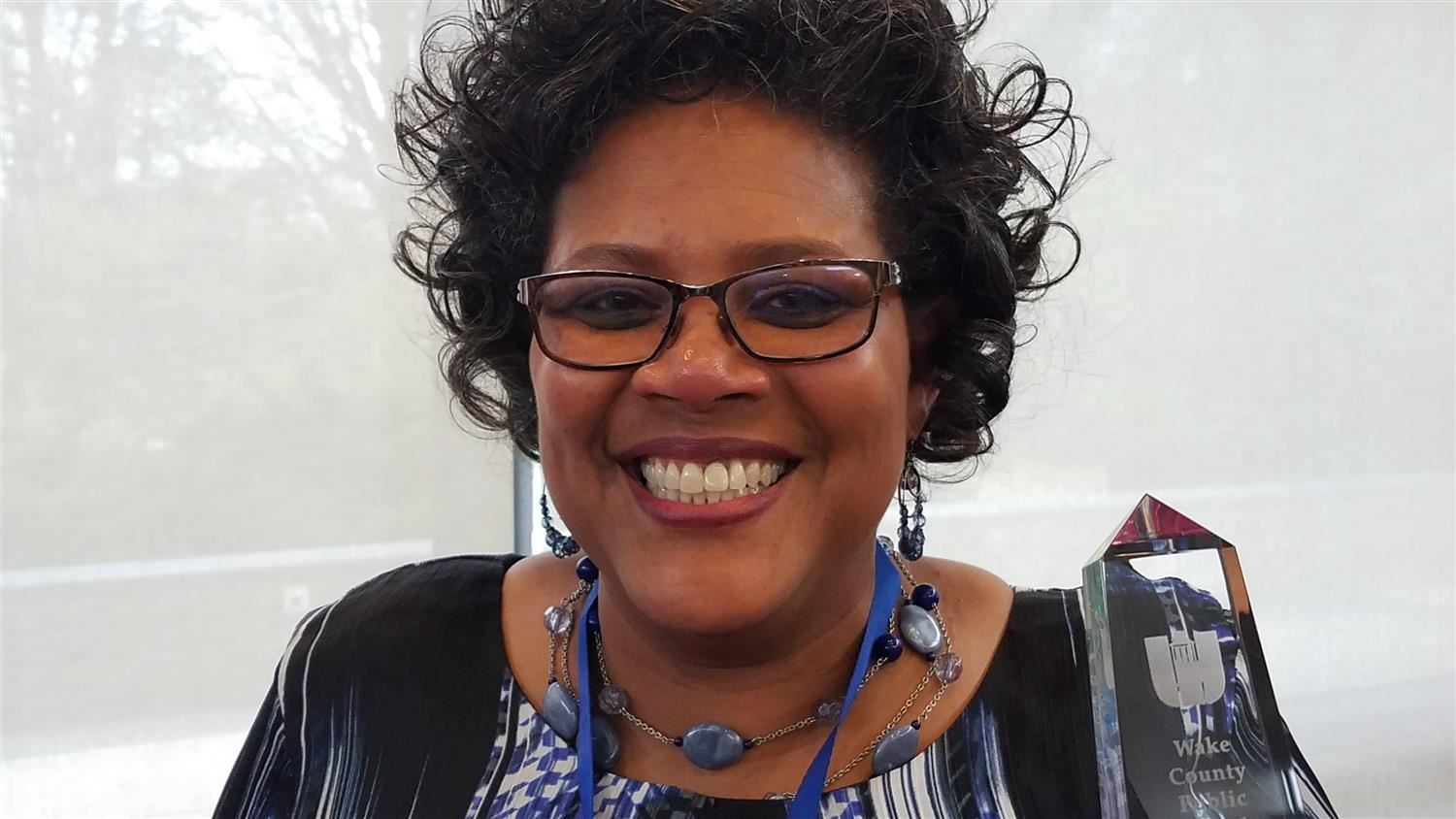 Thornhill's colleagues describe her as a "dedicated, dependable, responsible and hardworking woman, focused on helping children and families in need." She has organized public/private partnership meal and food pantry programs, after-school homework and tutoring programs, and clothing programs. She also has created and facilitated student groups focused on building leadership skills, promoting consistent school attendance, and strengthening social-emotional skills.

"Mrs. Thornhill is the ultimate champion for kids," said Margaret Feldman, Principal of Dillard Drive Middle School. "Our staff, our students, and our families are better because of her."

"Mrs. Thornhill goes above and beyond," said Katie Demcio, Assistant Principal of Lead Mine Elementary. "She holds weekly groups to build relationships with students with a focus on social emotional learning and improving attendance. We have never seen a social worker so dedicated to building relationships with the students and families she serves. She brings new ideas and programs to our school that benefit our children. Mrs. Thornhill, in partnership with our school counselor and school psychologist, are an amazing team who lead professional development for staff and are changing the way students are served at Lead Mine."

Thornhill acknowledges that school social workers do most of their work "behind the scenes" and directly with students and families. She says she has spent much of her 32 year career visiting students' homes, working confidentially with families to connect them with community services to help them through hard times, and working with students to address their social-emotional needs. Thornhill says her "servant heart" wouldn't have it any other way.

Congratulations, Mrs. Thornhill! And thank you to all of our school social workers!