Return to Headlines
2 Decades Later, the 'Partnership' is Strong as Ever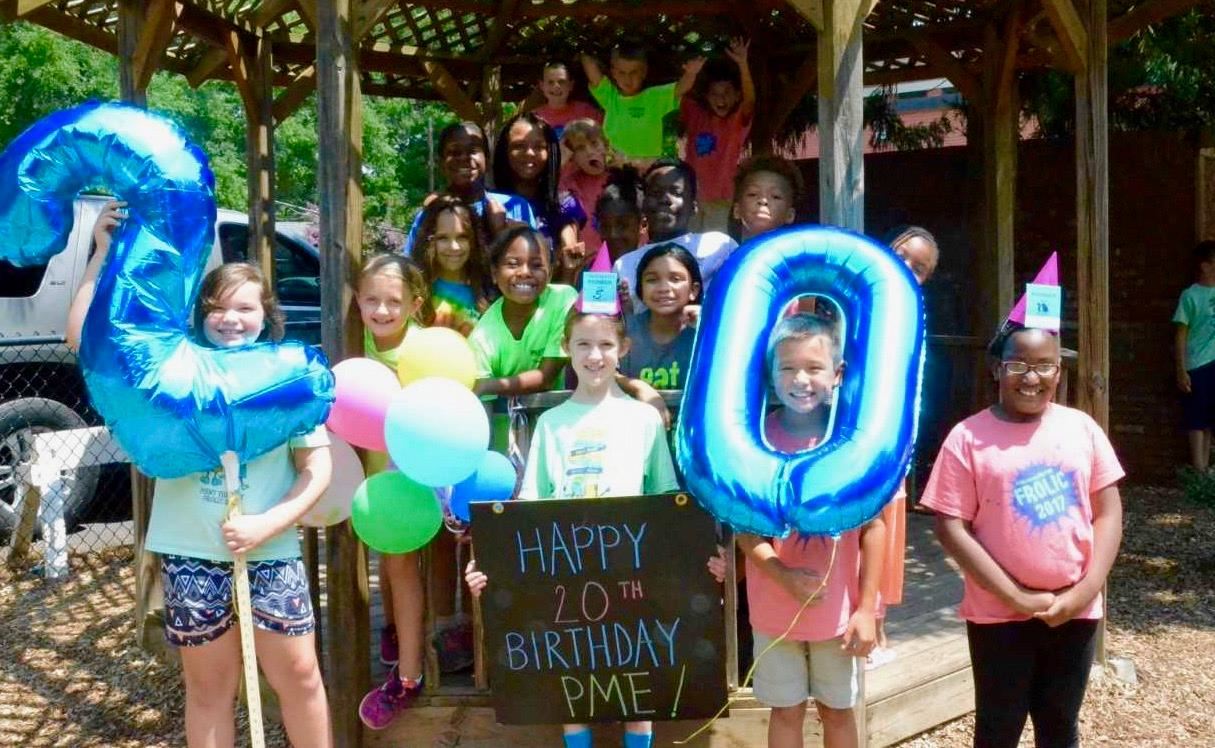 August 20, 2018
Fall 1998. No Facebook. No texting. The internet was in its infancy. Yet innovation was happening in a big way at a little school in the middle of downtown Raleigh, when Partnership Elementary opened its doors.
Partnership's name reflected its vision: the school was led by three "Senior Partners" who served as co-principals. Flexibility, collaboration and, yes – partnerships - among students, faculty, families and the community were the founding principles.
'Real' planning with teachers and partners
"The Senior Partner structure allowed us time to devote to instruction, community service projects, engaging parent volunteers and 'real' planning with teachers as partners," said Dr. Lynne Johnson, one of the three co-principals who opened the school and recently retired Director of Professional Development for the North Carolina Department of Public Instruction. "The educational process at Partnership was designed around student needs, not around formulas."
The school opened on one city block at the site of the former R. H. Lewis K-8 school in the historic Glenwood-Brooklyn Neighborhood. A school of choice, Partnership represented all of Wake County, with families from virtually every municipality.
The school fostered a strong sense of community right from the start. Families were required to perform an average of at least four hours of volunteer activities each month. Every child had a Personalized Education Plan which listed each student's strengths and goals for improvement. Teachers and parents worked together to modify the plans throughout the school year as students progressed in meeting them.
Highly collaborative in design
Originally a K-2 school, Partnership added one grade each year until it was a full K-5 elementary school, serving more than 300 students. The classrooms were highly collaborative in design and schedule at the outset, allowing grade level students, teachers and parents to work together throughout the day.
The nontraditional classroom design provided collaborative access so teachers could use flexible grouping strategies to meet students' learning needs. The school was created by its community. Shared decision-making among school stakeholders was present early in the school's existence.
Parents were encouraged to be actively engaged in the school and could do so in a number of ways, including assisting in the classroom, interacting with students during lunch, sharing expertise as guest speakers, staffing the school's daycare for younger siblings so other parents could volunteer, coming to the semi-annual planting day, and being active in the PTA. Meaningful service projects which gave the students opportunities to support the greater community were organized multiple times per year.
'Opportunities to be involved, close family atmosphere'
Former Parntership parent and current librarian, Mary Hunter Martin says, "Partnership was the right choice for my son because of the opportunities to be involved, the close family atmosphere, and the modified calendar." And she's not alone, as other former parent partners have become staff members.
In fall 2017, Partnership Elementary was officially designated a magnet school with the addition of a new theme - Interactive Community. This theme was inspired by and began with the founding core principles of the school. Partnership Interactive Community Magnet Elementary School built on these core principles to increase its sense of community both within and outside of the school building.
All classrooms started participating in daily community building activities. The school renewed its focus on partnering with the neighboring community by designing experiential field trips within walking distance of the school. While Partnership Magnet Elementary is a small school in a not-so-small city, it continues to make a big impact on the lives of its students and school community 20 years after its founding.