Return to Headlines
Mount Vernon librarian receives national award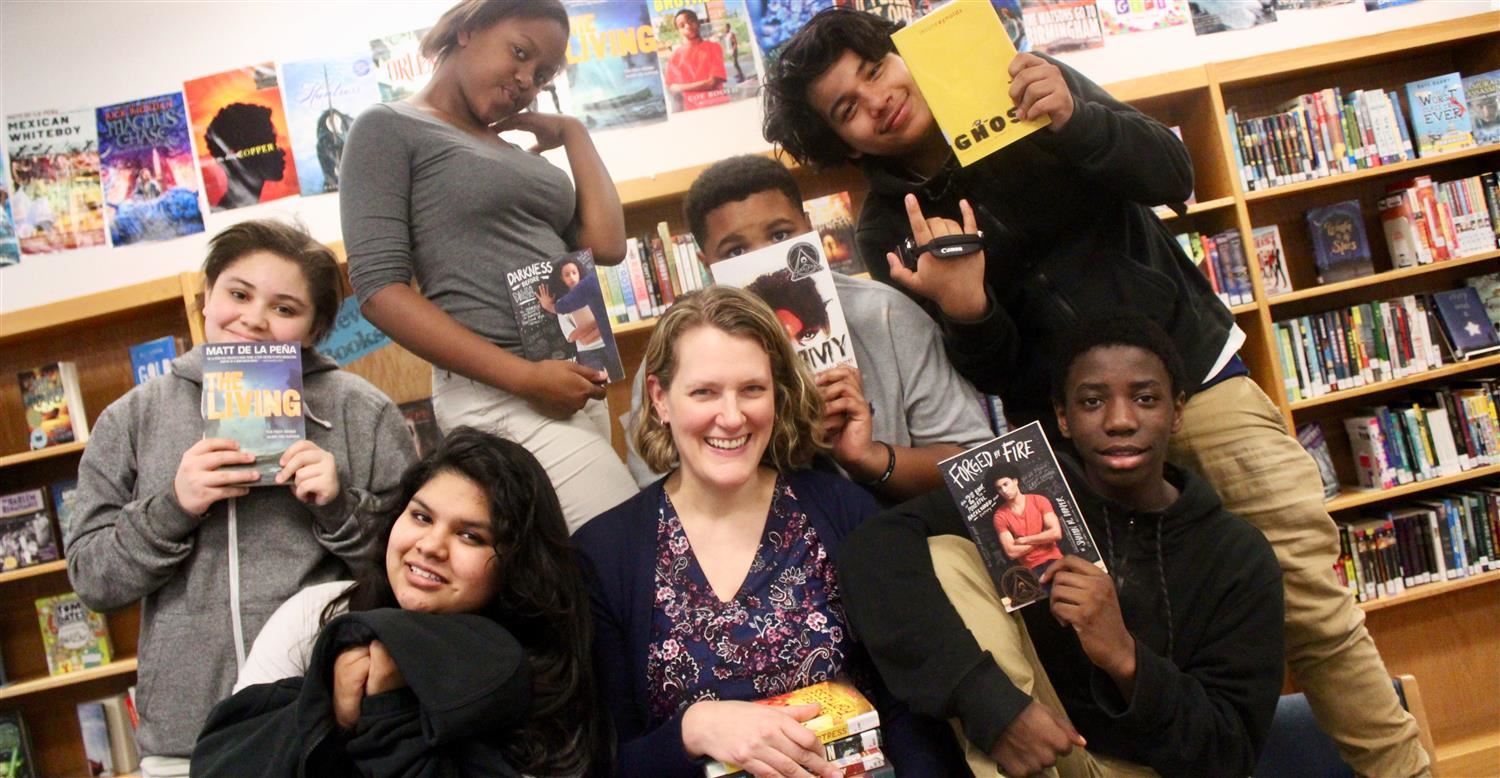 April 25, 2017
Congratulations to Mount Vernon Middle School librarian Julie Stivers, who has been named the recipient of the 2017 American Association of School Librarians' (AASL) Frances Henne Award.
This national honor recognizes a school librarian with five years or less experience and who demonstrates leadership qualities with students, teachers and administrators. The award includes a stipend that will sponsor Stivers's attendance at the organization's national conference.
"In the school environment, I want my library to be an empowering space for students to learn, engage, read, create, write, and simply, be," wrote Stivers in her application. "I'm only midway through my second year as a school librarian, but I'm energized by what I've been able to accomplish so far. I believe inclusive libraries are created by using culturally relevant pedagogy, removing barriers, using a diverse collection and expanding the definition of the library as a safe space."
A media advisory from the American Library Association cited the following for Stivers's selection:
Updating the Mt. Vernon school library collection to be more diverse and student-interest driven
Expanding the library's hours
Formalizing a library helper initiative
Creating a library website with unit-based research pathfinders to facilitate student learning
Collaborating with teachers across grade levels to design lessons, utilizing culturally relevant teaching methods such as "write-arounds," product choice and active-learning seminars.

"Each of the committee members gave Julie's application a perfect score, so it was no question who we were awarding the scholarship to," said Stephanie Trzeciakiewicz, award committee chair. "We were impressed with her determination to change her students' negative feelings about school, libraries and reading. Using limited funds and numerous grants, she built her collection to reflect her students' life experiences and increased circulation by 150% in her first year at her small school! She is a young professional on the rise who will truly benefit by attending our national conference."

According to its website, the American Association of School Librarians, a division of the American Library Association (ALA), empowers leaders to transform teaching and learning.