Return to Headlines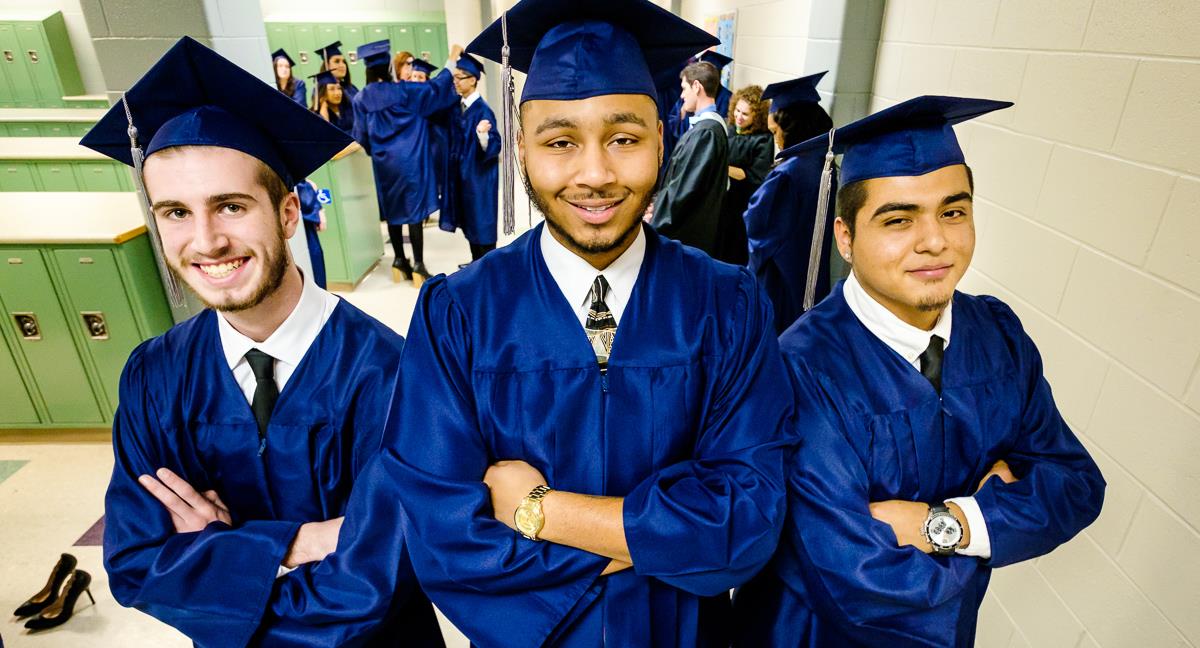 Cole Frederick has a plan.
"I took Chinese my sophomore year. I really liked it, really enjoyed it," said Cole. "I had an opportunity to take a placement test, and if I scored well on it I could apply for a scholarship to go to China."
So he did score well. And he snagged the scholarship. Now, Cole will spend the next five months studying language and culture at a university in China. The same five months most of his peers will spend finishing up their senior year in high school.
Cole is one of the first 600 graduates of the WCPSS Class of 2016; one of 38 students who graduated from Heritage High on Jan. 28.
Part 2 of Cole's plan: attending the University of North Carolina at Wilmington this fall to study marine biology.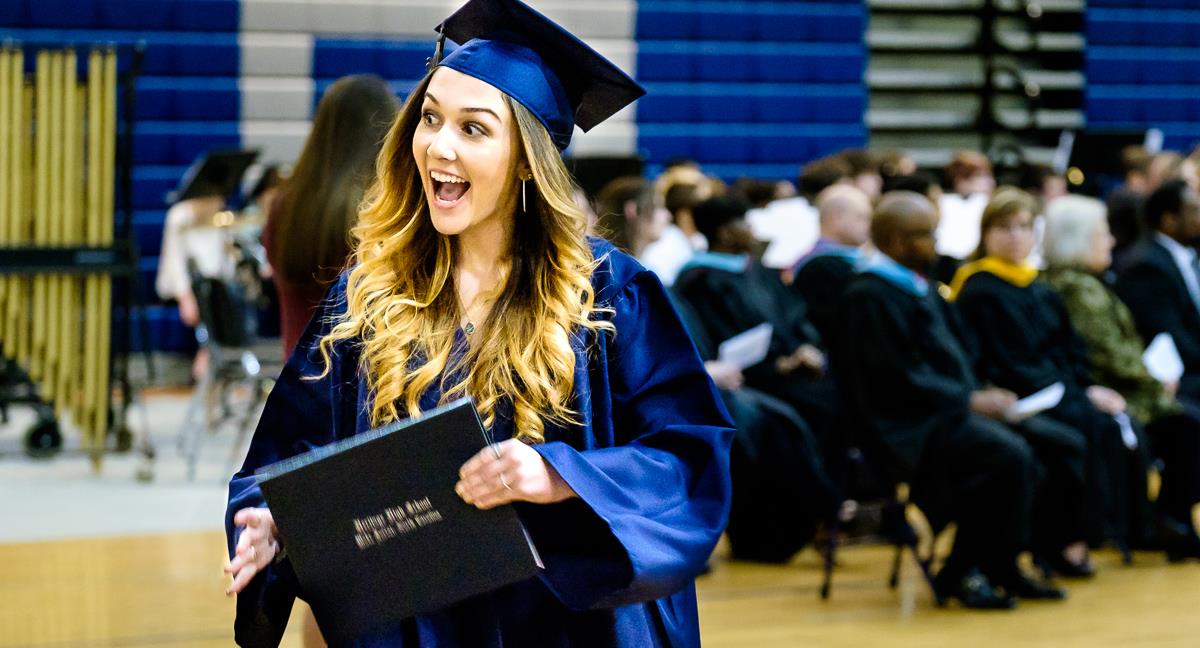 Mid-year graduation
A number of students have the opportunity to graduate a semester early, based on accruing credits and placing out of certain courses. Others might be a few credit hours shy of graduating from last year.
These are the students who participate in mid-year graduation, held throughout the district in January.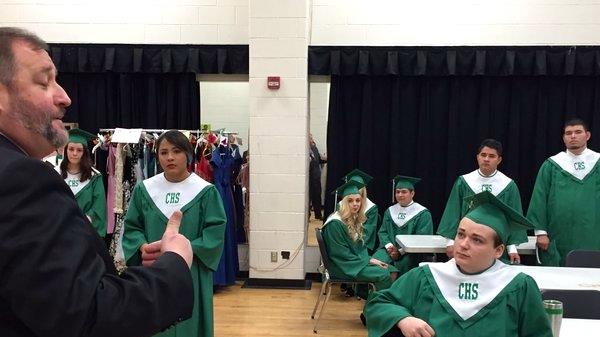 Cary High Principal Nolan Bryant likes these intimate ceremonies. He sent 25 seniors into the world on Jan. 28.
"It's a mix of kids who are trying to finish up, and a lot of kids who are ahead. Many of our kids already have college plans lined up," said Bryant following Cary High's ceremony. "Every year we have several who go off on mission trips for six months or so before going off to university."
One of Bryant's 25 was Claritza Cid, who describes her journey through school as "tough," but one made easier by the support offered at school and home.
"My teachers, as well as my parents and family have pushed me and helped me," she said. "They went above and beyond to get me where I am. And I thank everybody for that."
She hopes to have many clients thanking her in the future, as she pursues a license and career in cosmetology.
Work ethic both at school and on the job
Not too many graduating seniors can say they own two businesses and have set sales records.
Heritage High's Ahmad Haidariya can.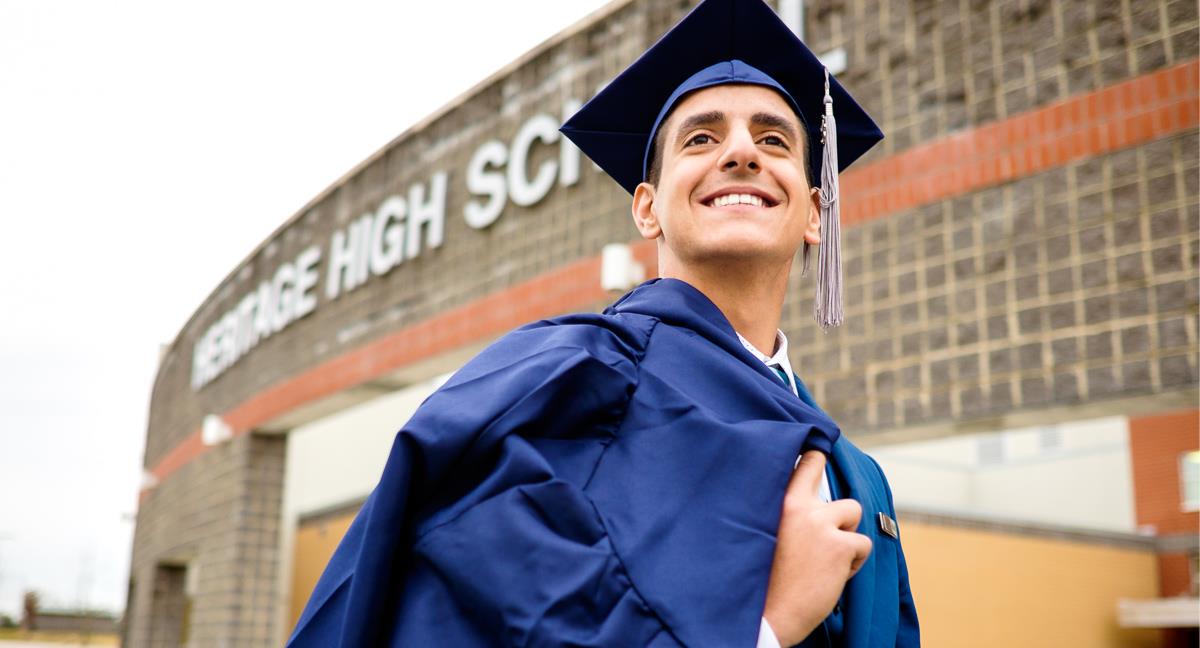 One of the main highlights of his high school career has been – well, having a career in business and sales.
Haidariya owns two T-mobile stores and broke the all-time sales record for the month of December for a local car dealership.
What's his advice to those who will follow him?
"The key to success is relationship building. Everyone you see, look at them as a prospect," said Ahmad. "That one person might have your whole future in their hands."
He added, "Try to let people know that age is not an issue at all. You can do anything you want to do. It's all about what you put in your head, and it's all about your motivation and it's all about your work ethic."
From the mouths of babes – who happen to run their own businesses.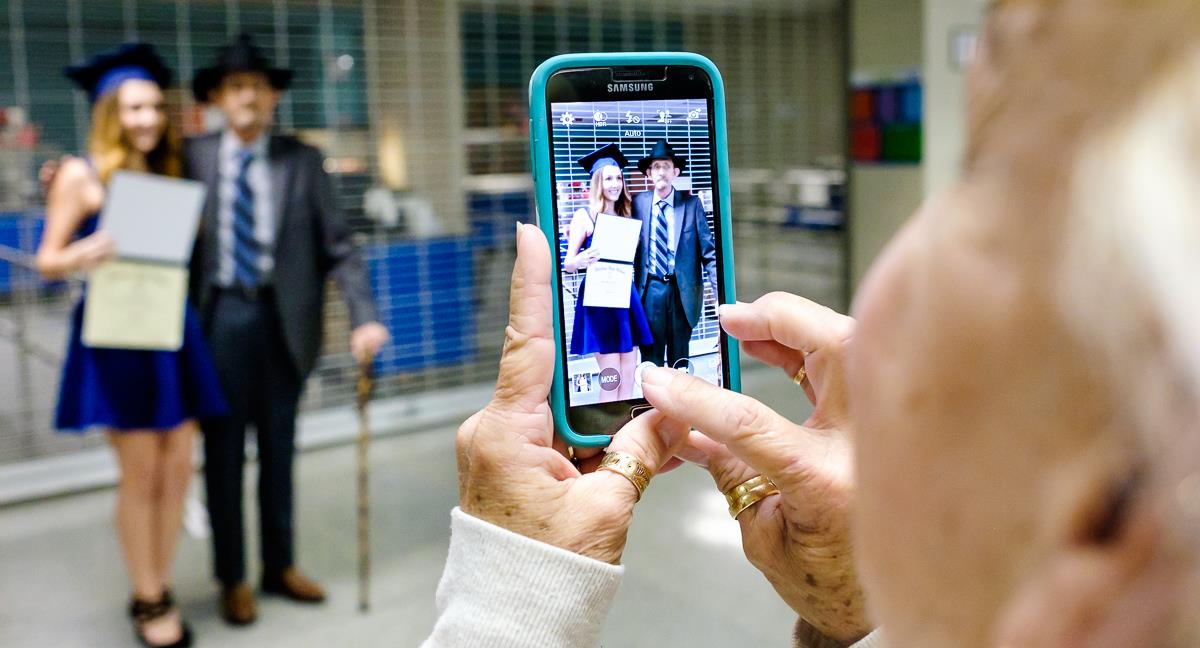 Our goal: More students graduating
Having at least 95 percent of students graduating is a centerpiece of the Vision 2020 Strategic Plan.
Our teachers, families, central services professionals and community partners are working diligently to do everything possible to support students as they strive to achieve their goals and realize their dreams.
Congratulations to those who moved us 600 students closer to our own goal.