Return to Headlines
College Bound enlightens and inspires in early grades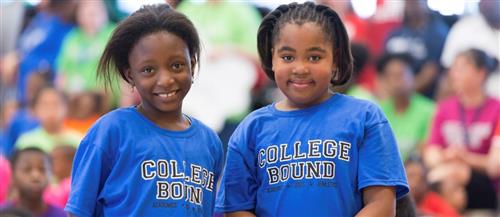 Photos: Viki Redding, mindfuli photography
April 13, 2015
By 2020, WCPSS will annually graduate at least 95 percent of its students ready for productive citizenship as well as higher education or a career."


This is the goal statement of the Wake County Public School System's Vision 2020 Strategic Plan.


We believe that preparing students for what lies beyond high school includes encouraging them to think about college and careers in the early grades.


Here is one of many ways our district is accomplishing this.
Bugg Creative Arts and Science Magnet Elementary students spent the first hour of their April 10 school day getting into a college state of mind.


"When I say 'College!'" yelled Bugg Assistant Principal Ruth Ann Freeman into the mic at the fourth annual Bugg College Bound pep rally, "You say…"
"BOOOUUUUUNNNNND!" responded 600 K-5ers in a mega-decibel wall of sound.
College bound. And they believe it.
That was the point of Bugg's College Bound Week. Making college real for students, many of whom might have little or no college connection otherwise. Nothing makes college seem more attainable than spending a day with a group of young people not all that much older than themselves who are doing it.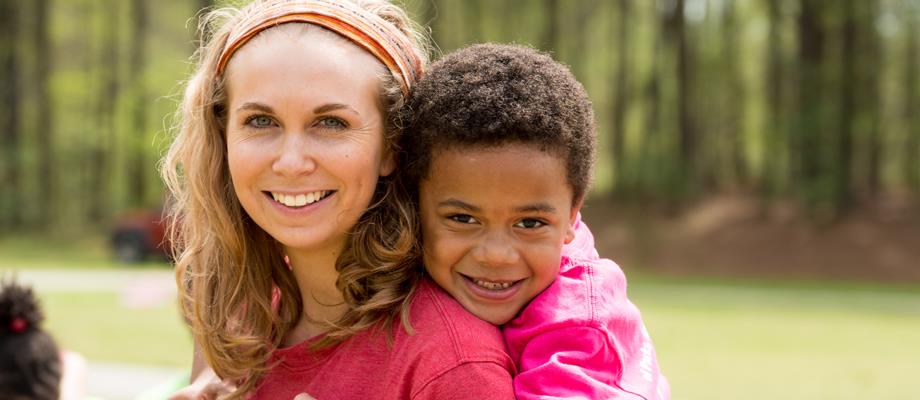 Role models make the difference

Some 275 college students filled the school to conduct classes, answer questions about life after high school and oversee activities focused around academics, art and athletics.
The mentors hailed from N.C. State University, the University of North Carolina at Chapel Hill, the University of North Carolina at Greensboro, Meredith College, St. Augustine University, Shaw University, North Carolina Central University and East Carolina University.
The day was geared toward encouraging the young ones to get college on the brain and keep it there. Sure, higher ed means lots of classes, hard work, paying attention and preparing for a good job. But on this day, the "old kids" also showed their young charges just how much fun college can be. Making it real.
Some college students led art projects. Others talked about Greek life. Out on the field there were mini football, lacrosse, hockey and golf camps. Then a "fun run" through the school's Worthdale neighborhood. There were workshops for step routines, popular among many fraternities and sororities.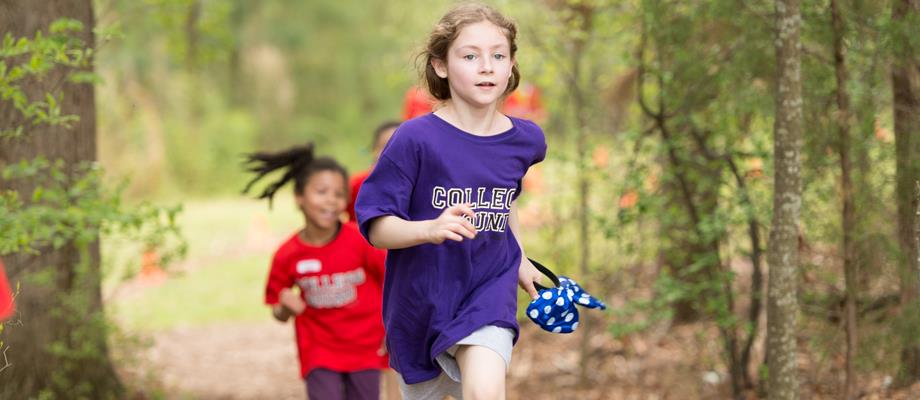 Students were asked to complete career pathway worksheets to help them think about what they might want to do when they grow up. And there was a lot of discussion about the importance of keeping learning at the forefront.
'Seeing the smiles'
Ryan Broadie, a junior at N.C. State University, said he just enjoyed seeing the smiles on young kids' faces. He has been coming to College Bound Week since his freshman year.
Broadie majors in sports management with a minor in business and political science. He was so impressed with his first visit two years ago that he and a classmate started a work study at Bugg that has brought him to the school at least once a week ever since.
"I can see that a lot of these students that I help have bright futures," said Broadie. "One of the (Bugg students) told me, 'Hey I want to go to school to play sports, but I also want to be an engineer,' and I said, 'Wow, that's amazing.'"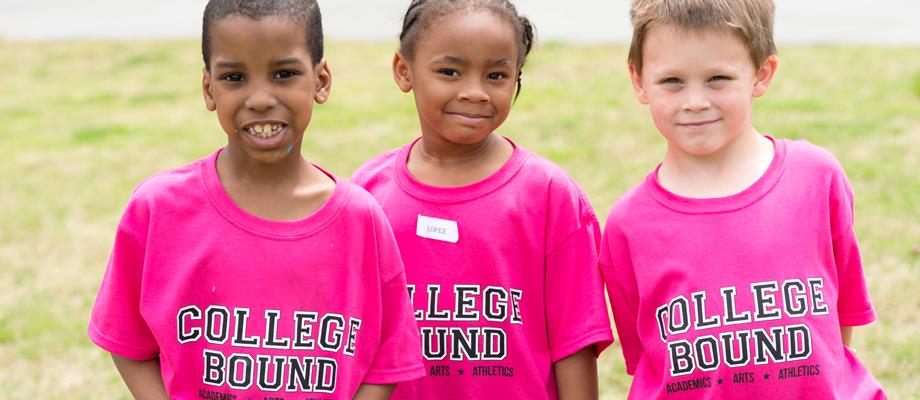 Megan Corbally, a senior parks and recreation major at State, said she enjoys the hands-on experience with kids.
"I think it's important they get in the mindset of college from an early age as opposed to waiting until later so they can really start thinking about it," she said. "I wasn't really talked to about college until I was in high school, so I think it's awesome that we get the opportunity to talk to them today about it."