Return to Headlines
New Policy Clarifies Parents' Preferences Regarding Tech Access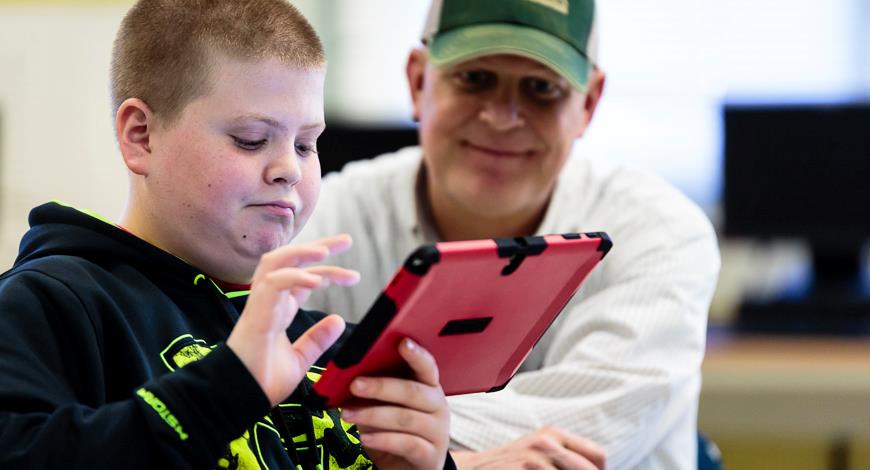 Wake County Public School System parents will be required to
sign a form
that expressly allows their children to have access to technology in the classroom or no access at all, beginning with the 2015-16 school year.
The Board of Education approved a policy on July 21 that requires every student in the system to have a signed form on file regarding technology use and access. Parents will be required to select whether or not their students can participate in instruction involving any form of computer technology.
Before the new policy, parents had to elect to opt out of computer technology access for their children.
The new policy was put in place to better clarify parents' preferences around access. This means students whose parents opted out would be unable to use of any kind of computer, including desktops, laptops or any digital device such as tablets or cell phones. It also includes internet access.
Where possible, educators would make accommodations for students whose parents deny the use of technology and digital resources. It is important, however, that parents be aware that certain technology-centric courses (e.g., Computer Assisted Design, Gaming Design, Computer Science) will not be available to those who opt out.
Those students who opt out also would not have access to digital resources that allow them the ability to collaborate and communicate globally. In fact, digital literacy in general would be limited.

NOTE: The opt-in/opt-out signature will be required only once per student as long as he/she is enrolled in WCPSS. It will be included in kindergarten registration materials. Parents will not have to sign every year.