Return to Headlines
Four Educators Named First-Year Teachers Of The Year
Every year our district honors a group of outstanding teachers from elementary, secondary and special education with the Diane Kent-Parker First-Year Teacher Award. These teachers are recognized for navigating the challenges of a new job with grace, skill and confidence. They serve as models for their colleagues and inspiration for their students.
Principals can nominate any teacher who has made significant professional success in his or her initial year of teaching. Selection committee members review portfolios from nominees and observe them in their classrooms. Based on this rigorous selection process, the following teachers have been chosen to receive the 2019-20 Diane Kent-Parker First-Year Teacher Award:
Special Education: Sarah Hutchinson
School: Green Level High
Green Level High Assistant Principal of Instruction Justin W. Carrington wrote: "In just six months, we have seen tremendous growth from our students in Ms. Hutchinson's class - be it academically, socially, or emotionally. What's even better is the manner in which she has advocated for every opportunity for her students to be a part of the larger school community. As a school, we pride ourselves on our work to create a school environment that is equitable, inclusive, and culturally responsive for all students - all of which Ms. Hutchinson strives to do for her students. Through her work with Project Unify, she has developed a student club that strives to bring together students from the regular-education setting and students in the ECS classroom."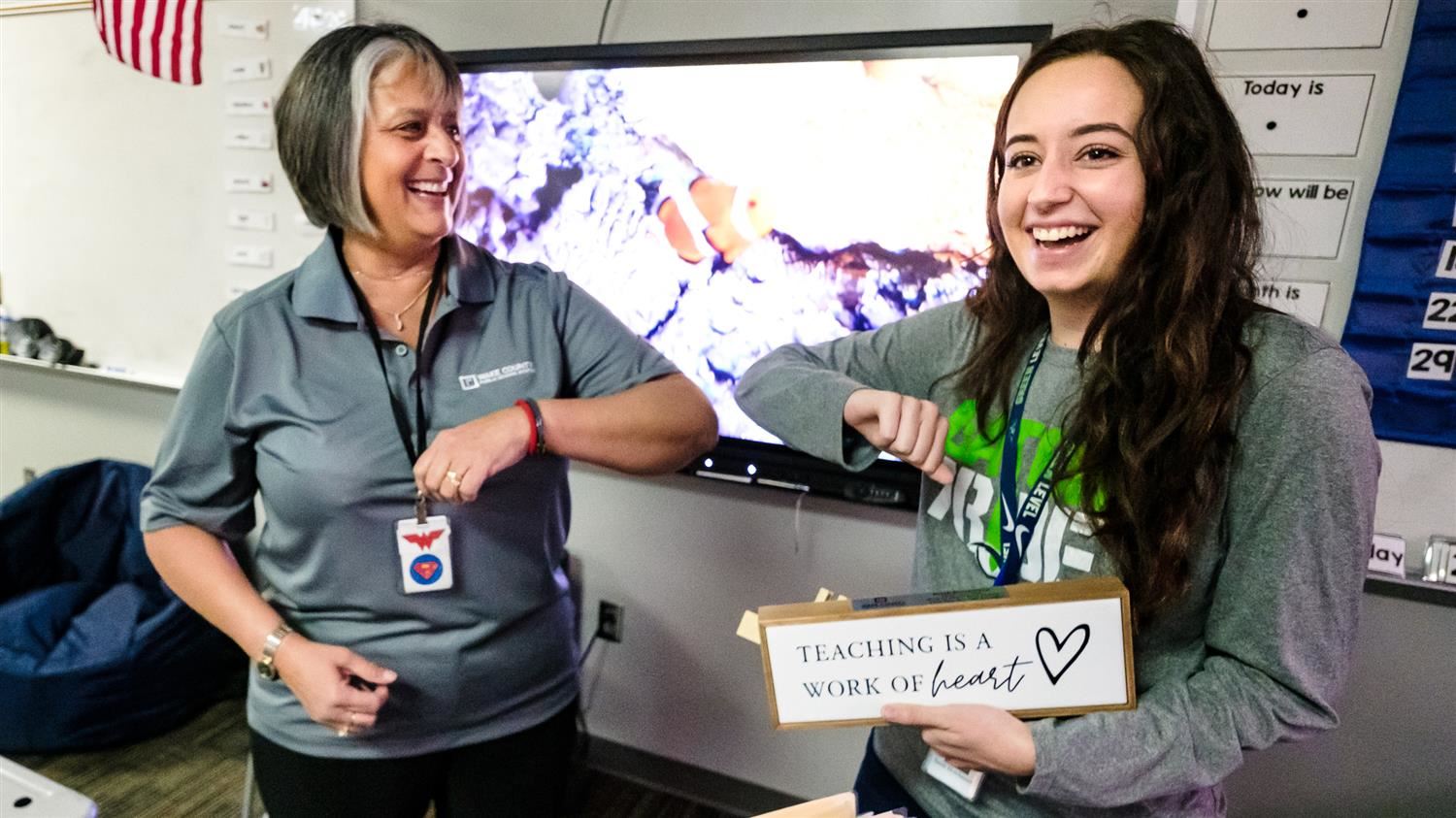 Elementary: Rachel Giddings
School: Forestville Road Elementary
Forestville Road Principal Jesse Hafner wrote: "...she displays great talents in managing her classroom, teaching concepts to all learning styles and developing a genuine love of learning in her students. When we first met, I was immediately impressed with Rachel, and I am lucky enough to see her grow and learn as an educator as she introduces innovative new teaching styles that we both see make a difference in the way her students both behaved and learned. .... It's not just her teaching skills that impress me, however. She is a joy to work with because of her positive attitude and ability to never give up on a child. Her commitment and empathy are also necessary and valued not just by myself, but also by her student's parents and her peers.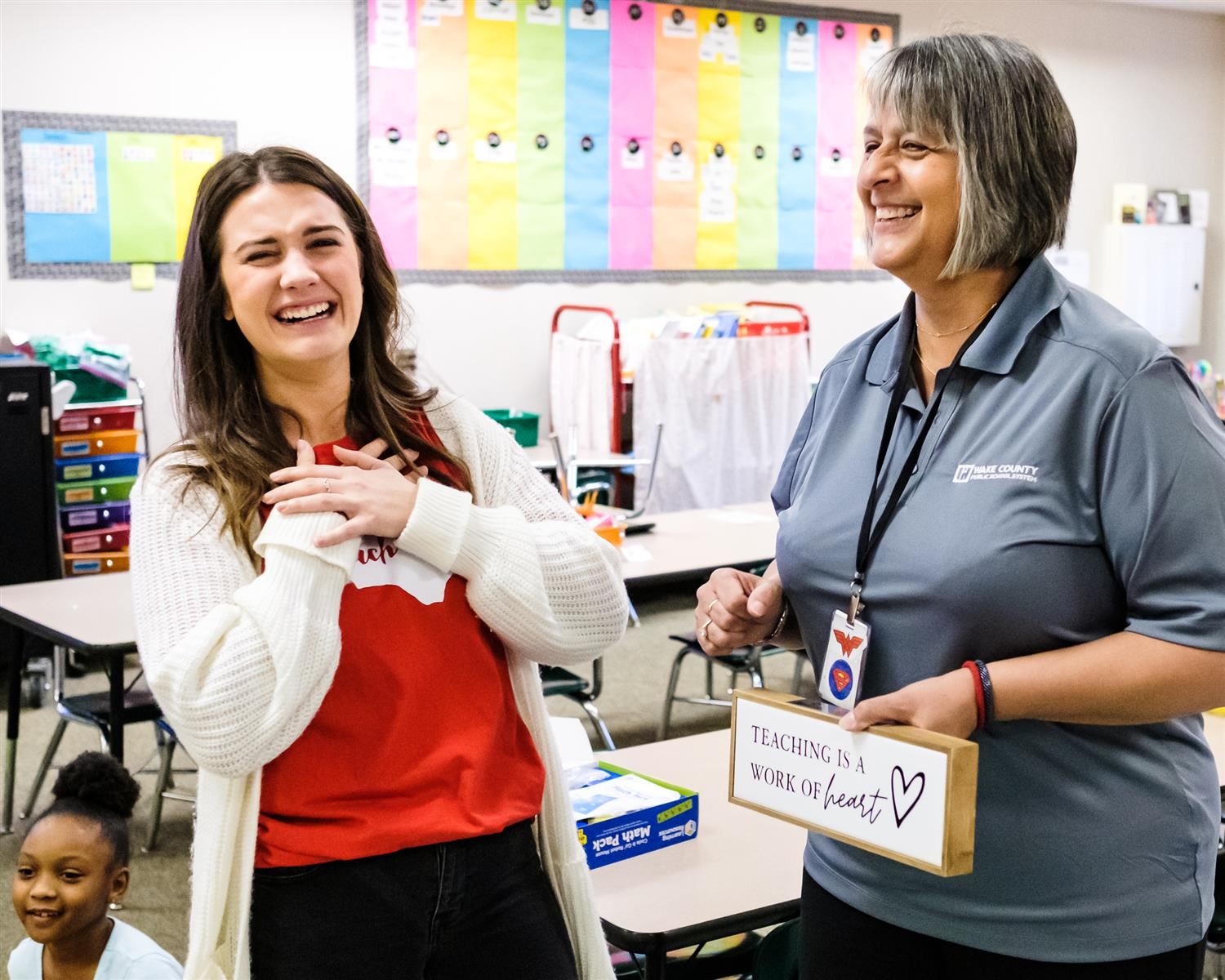 Middle: Brianna Barbour
School: Apex Friendship Middle
Apex Friendship Middle Assistant Principal Lamar Hill wrote: "I could go on for pages upon pages about Ms. Barbour's strong instructional and leadership capacity, about the poise and love and joy with which she inspires and teaches her students. The skills she has attained in a very short time teaching are the result of a passionate drive to meet all students' learning needs and ensure her students enjoy their learning. For that purpose, she evolves every single day. Present her with a hurdle, and she vaults over it. Present her with a boundary, and she pushes past it. Though she is willing to seek outside assistance when necessary, she is highly self-motivated, and her vigorous pursuit of instructional excellence has earned her my applause, my respect, and my gratitude."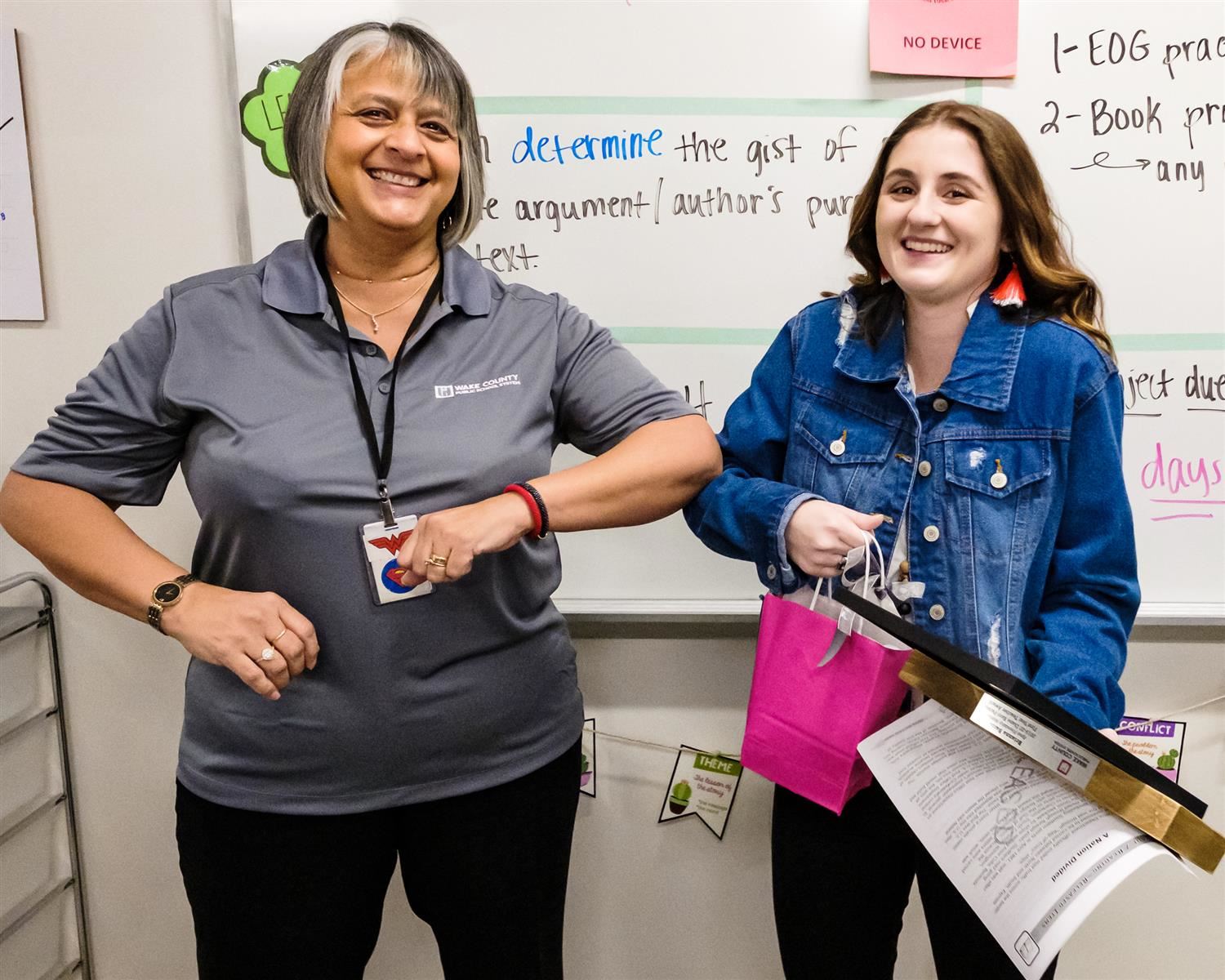 High: Michael Villanueva
School: Enloe Magnet High
Enloe Magnet High Principal, Dr. William Chavis wrote: "Immediately, I learned that Mr. Villanueva has a special gift for people and passion for students, particularly, at-risk students. Mr. Villanueva is currently serving as an English as a Second Language Teacher at the school. Mr. Villanueva exudes a strong passion for teaching and developing rapport with his students. He has worked to increase the level of critical thinking and analysis within his classroom structure, while providing a very safe and nurturing environment whereby all students are successful. He spends countless hours working with students before and after school, as well as communicating with families to ensure overall student success and achievement. ... He is a true asset in developing positive momentum with the teaching team and the parents within our surround milieu. Mr. Villanueva, undoubtedly, is an educator with an honest and pure passion of teaching as a vehicle and desideratum in making a difference in the lives of all educational stakeholders."