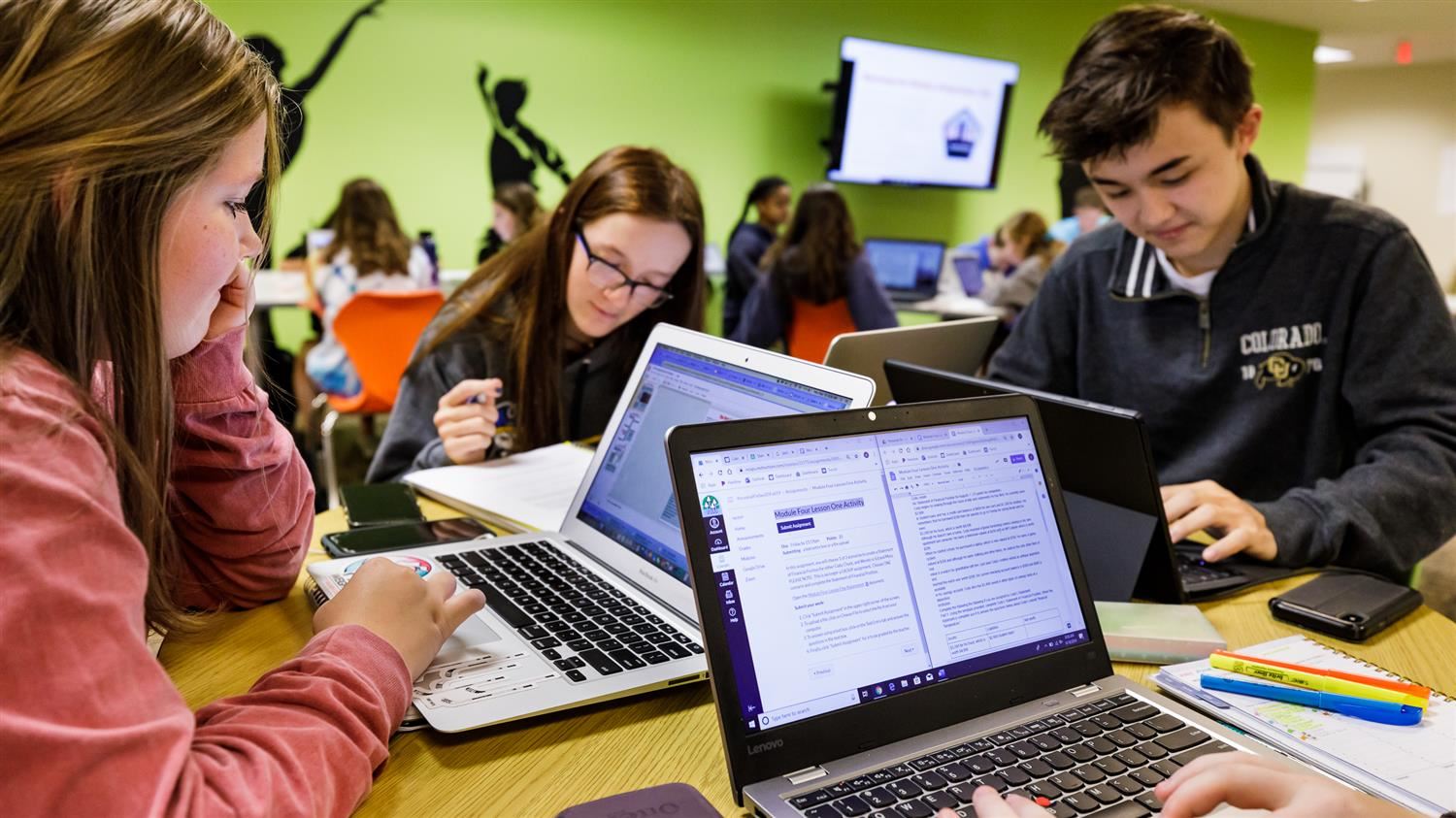 Southeast Raleigh Elementary and Crossroads FLEX High

Southeast Ralegh Elementary School (PreK-5)

Partnering with the YMCA of the Triangle, this school part of an endeavor to create pathways for an emerging neighborhood whose residents would be able to build a better future through education, wellness, housing, medical access and access to healthy foods. The school will serve more than 400 students and will include a gymnasium, workout space, group fitness room, multipurpose space and an outdoor swimming pool. All of the children who attend the school will be given free swim lessons. Southeast Raleigh Elementary

Crossroads FLEX (9-12)

Crossroads FLEX is a digital, blended learning school serving students whose outside interests and activities require considerable amounts of time during regular school hours, known at Crossroads FLEX as "pursuits". This can include students who are highly competitive and/or active in the arts, sports, or have other obligations such as extensive work schedules or family commitments. Partnering with North Carolina Virtual Public Schools, blended learning is using both online and in-person learning experiences when teaching students. Students work independently on online lessons, projects, and assignments at home and at Crossroads FLEX. Students meet with teachers to review their learning progress, discuss their work, ask questions, or receive assistance with difficult concepts while meeting a required amount of seat time. The vision of Crossroads FLEX is to guide and graduate students whose individual pursuits empower them to emblazon change upon the world. Crossroads FLEX

(Crossroads FLEX is NOT an early college)

Year-Round Calendar

On the year-round instructional calendar, students attend school 177 days but on a calendar that is divided into four 9-week quarters with a 3-week break between each quarter. Students are assigned to one of four tracks and attend school approximately 45 days when they are "tracked in" and are "tracked out" for 15 days. If a school is a multi-track school, three of four tracks will be "tracked in" while one track is "tracked out". This gives schools extra capacity to serve more students in one school building. View the 2019-2020 year-round calendar.