Return to Headlines
Spotlight on Public Safety Career Academies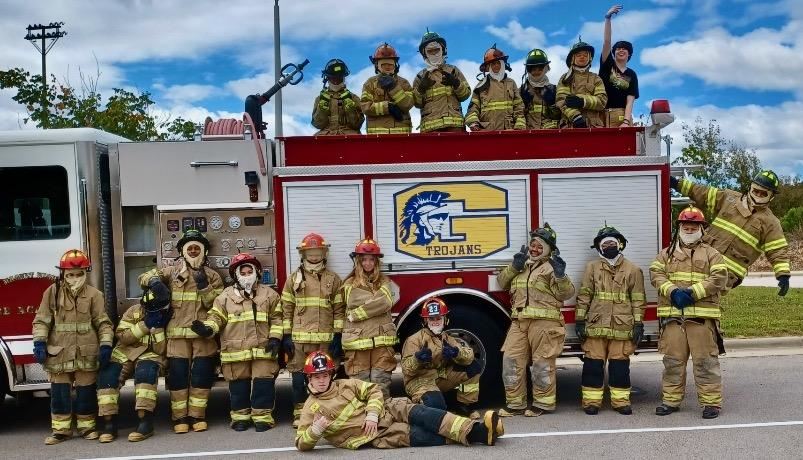 A high school career academy is a small learning community focused on a specific career theme. Academies are for students enrolled in a high school with an academy. There are currently 23 career academies in WCPSS, with plans to add more in the near future.

We reach out to eighth-grade students to inform them of the career academy choices we offer, and enrollment is open to all students attending that high school. Students have opportunities to participate in hands-on and offsite learning experiences, hear from industry experts and complete an internship before graduation.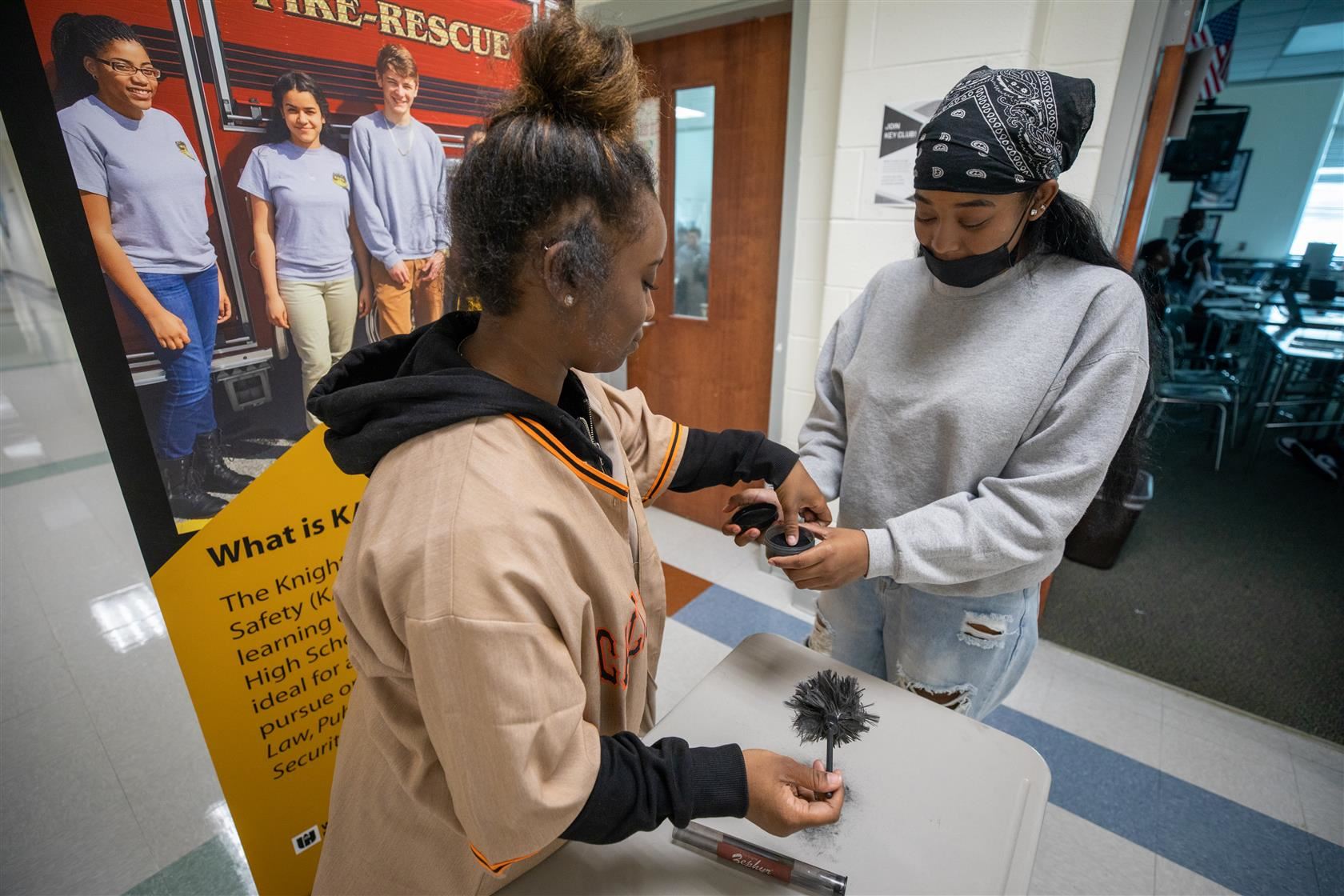 Offerings and application
Discover more and view a list of all our offerings here. You also may contact the Career Academy Coordinator at the high school that houses the career academy of interest. It is also important to note that if your career academy of interest is at a magnet school, you must apply for that magnet school between Friday, Oct. 14 and Wednesday, Jan. 25, 2023 for the 2023-24 school year.
And now, we invite you to learn about our public safety academies!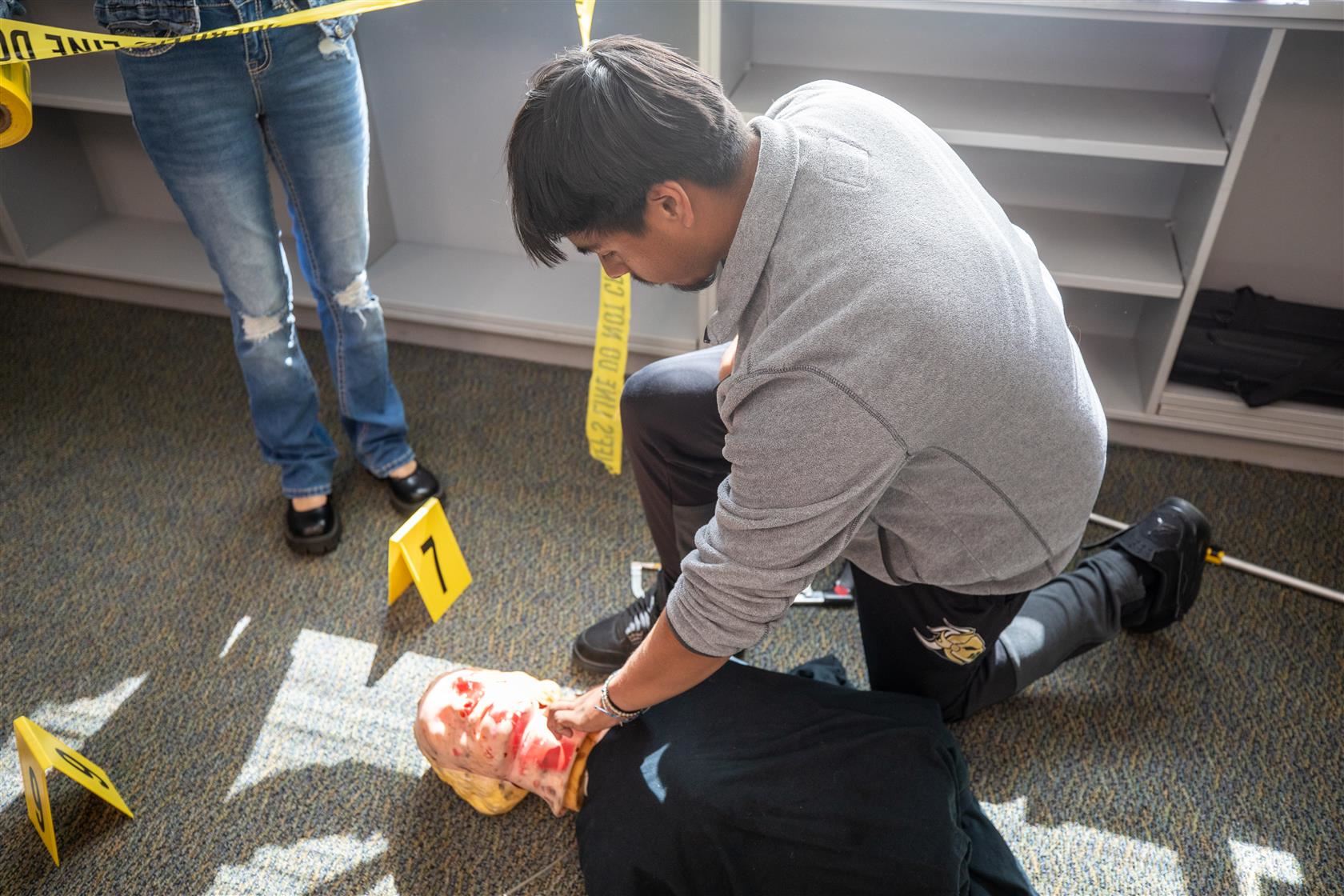 Knightdale Academy of Public Safety
The Knightdale Academy of Public Safety (KAPS) develops and guides interested students toward a career in public safety through academics, personal development and in-depth education preparing the students to be college and career ready. Public Safety material is integrated into students' studies including their core curriculum courses. Courses include:
General Public Safety including EMS and Fire Management

Law Enforcement/Legal Services

Forensics

Community First Aid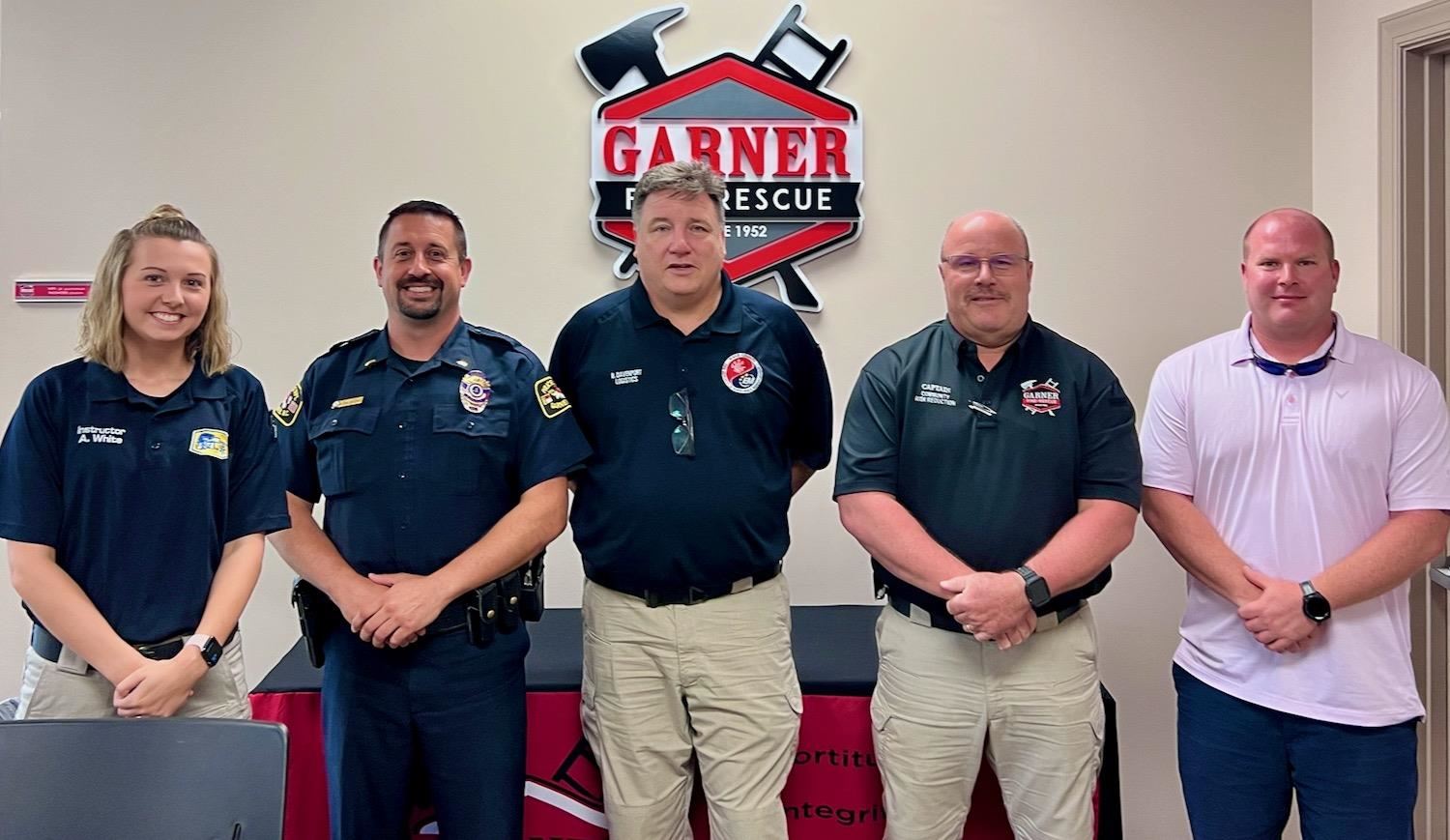 Garner Magnet High Public Safety Academy
Garner Magnet High School's Public Safety Academy students may choose one of two pathways they may follow: Emergency Medical Technology or Firefighter Technology.
Upon completion of Firefighter Technology I, II, III and passing all 20 state certification exams, students will be a certified Firefighter with the state of North Carolina.
Upon completion of EMT I and II, students will be eligible to sit for the Emergency Medical Services State Exam. Upon passing the exam, students are eligible to be hired as an Emergency Medical Technician (EMT) or to pursue a degree or certification in paramedics. Students learn how to protect, educate and serve the public and while earning career certifications.
Regardless of which academy students enroll in, they are being prepared to follow their passion and interest in the following occupations:
Corrections

Emergency Management/Services

Firefighter

Law/Law Enforcement

Public Safety

Security
Academies establish partnerships with local employers to build sequences of career awareness and work-based learning opportunities for their students to prepare students for both work and college post high school. If you are interested in being an industry partner with an academy, please contact Gail McDougal, School-to-Career Specialist, at gmcdougal@wcpss.net.