Welcome to the page dedicated to the Senior class of Southeast Raleigh Magnet High School!
Senior Announcements
Senior Parade & Movie Night
Please RSVP for the Senior Parade and Movie Night by Friday, April 16 so that we can get an accurate headcount for food and venue capacity. A portion of the food will be covered for students who have paid their Senior dues by Friday, April 16. Students who attend the event without completing the RSVP link, will be responsible for covering costs of their own food. A parent volunteer link will be posted on Senior page early next week. Click on this link to RSVP.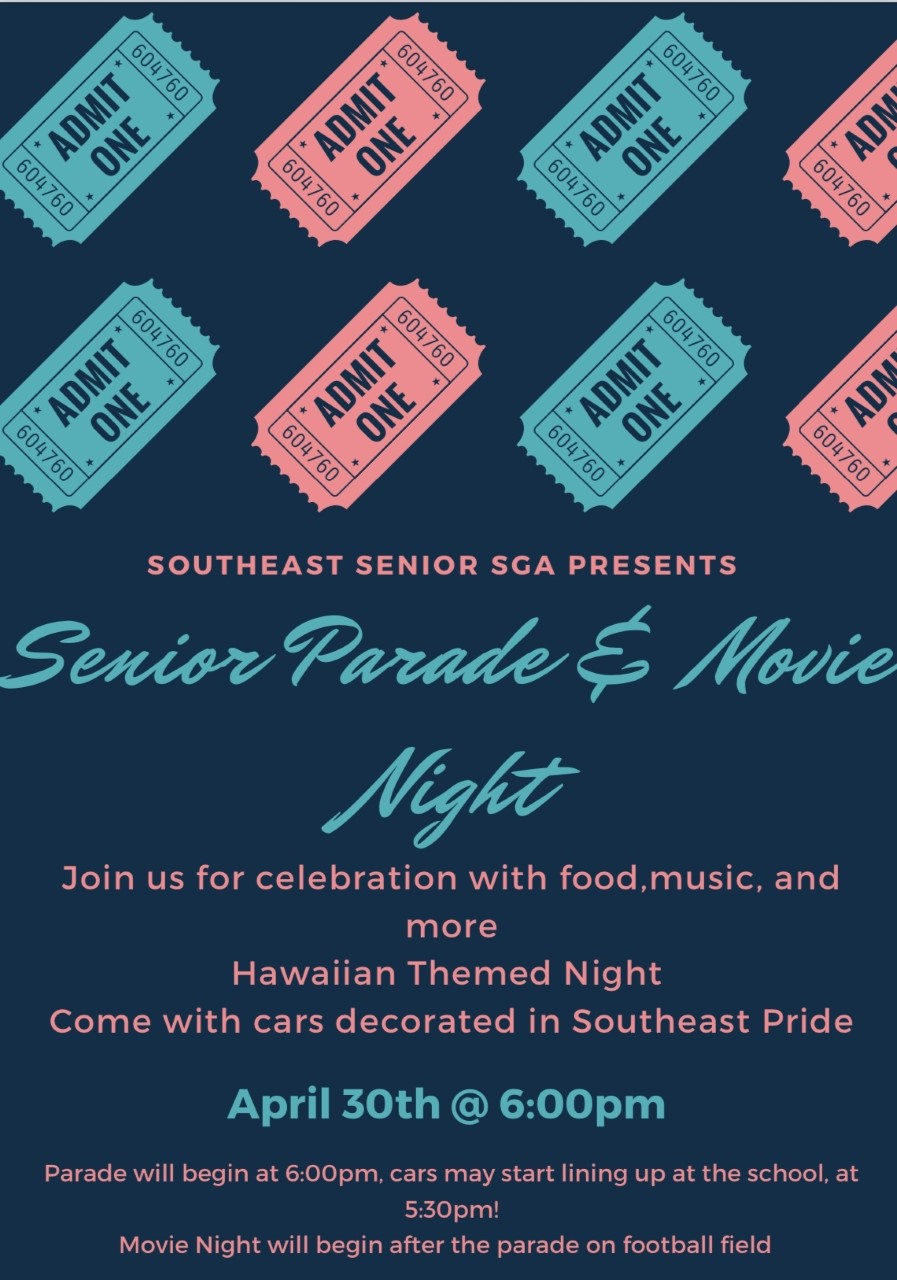 Help Students Find Free Money for College

(For more financial aid/scholarship information, visit the Scholarship/Financial Aid page on our school website.

Scholarships can be a huge help to college-bound students and their families, but many don't know where to find them, or how to apply. During this free webinar students and families will learn key tips on applying for scholarships, how to create a winning scholarship essay, and more.


Let your students and families know that they can register for a free webinar to learn more. Please send them the information below:

Register now for a free webinar:

Scholarships: Finding Free Money for College

Wednesday, November 11 | 1-2pm ET Register Now
Thursday, November 12 | 8-9pm ET Register Now

Space is limited, so please register early!

Our free Scholarship Search connects students to scholarship opportunities based on their hobbies and interests. The database now has over 6 million scholarships worth up to $30 billion in free money for college.

Plus, when students register, they can enter for a chance to win our monthly sweepstakes. To celebrate National Scholarship Month, we've upped the $1,000 prize to $10,000 during the month of November.1

In addition, The Sallie Mae Fund, in partnership with The Thurgood Marshall College Fund, will provide a total of $3 million in scholarships over the next three years to help minority students and other historically underserved communities access higher education and complete their postsecondary education programs. Stay tuned to learn more about the program and how students can apply in early 2021.
Connect with us on Facebook, Instagram, and LinkedIn for more helpful tips.


Borrow responsibly
We encourage students and families to start with savings, grants, scholarships, and federal student loans to pay for college. Students and families should evaluate all anticipated monthly loan payments, and how much the student expects to earn in the future, before considering a private student loan.
Class of 2021 Events and Activities
Here is what you need to know about class dues, ordering your yearbooks, photos, senior swag, and accessing other details about events exclusively for Seniors.


Class of 2021, it's time to start planning for graduation. Please check out the links from Herff Jones. Ordering early will give you time to pay and receive a discount. There are cool "Senior in The Bag" packages created to help you save money.