Welcome to the Academics landing page of our school website! At Southeast Raleigh Magnet High School, we are committed to providing students with a range of rigorous and relevant courses that will ensure that they are truly college and career ready.

Please use the links to the left to navigate this channel for more information about the robust academics programs available at our school, including:

Advanced Placement (AP) information
Career Academies offered at SRMHS
Course Overviews by department and program
Intervention and tutoring schedules
Our Media Center program and website
The WCPSS Multi-tiered System of Supports (MTSS)
Summer programs and learning opportunities
Testing procedures and schedules
Virtual Academy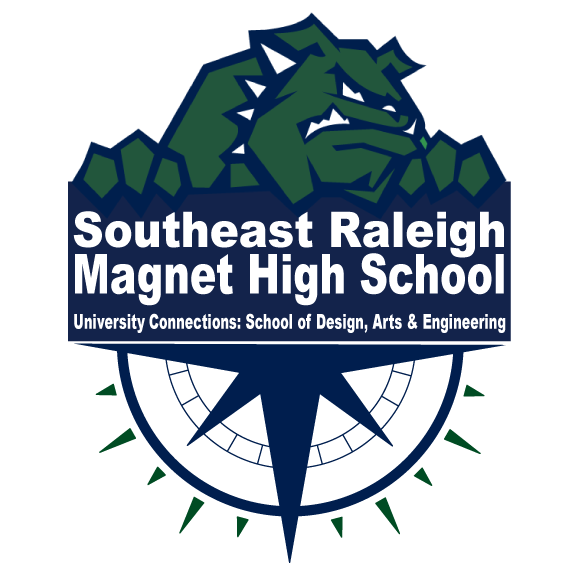 "Our vision is to educate and empower the next generation of high school graduates to become
globally-minded lifelong learners prepared for the competitive and evolving workforce."
In order to graduate from high school, WCPSS requires 26 credits:


4 credits = English I, II, III, and IV

4 credits = Math I, II, III and Math IV or other DPI approved math-related to career goals

3 credits = Earth/Environmental Science, Biology, and a physical science

4 credits = World History, American History 1, American History 2, Civics and Economics

1 credit = Healthful Living

6 credits = CTE, Arts, or Second Language

4 credits = Electives (of your choice)

= 26 credits TOTAL