There are two different summer learning program opportunities being offered to students at Southeast Raleigh Magnet High School this year. They are traditional summer school and an extended summer learning program called Camp WCPSS, an enrichment program designed to mitigate the impacts of COVID-19 on academic achievement for the 2020-2021 school year. More information on each program is below.
Summer school provides students with credit recovery options. Instruction is delivered via GradPoint, an independent, *self-paced* and internet-based program. Students MUST be extremely self-motivated and able to work without direct teacher instruction and limited interventions.



The application for summer school has closed.


Summer School Dates: June 15, 2021 - July 14, 2021

Program Cost: FREE
Applications Open: May 10, 2021
Applications Due: June 8, 2021

Summer Sessions:

Morning Session: 7:30 AM - 11:00 AM (Monday-Friday)
Afternoon Session: 11:30 AM - 3:00 PM (Monday-Friday)
GradPoint is available 24 hours a day, seven days a week.

There are 30 seats available per session. Students are deemed eligible based on the following priority order:

1st priority - Seniors who did not graduate
2nd priority - Juniors to Freshman who need courses in order to be promoted to next the grade

Students who submit an application will be notified of their acceptance into Summer School no later than June 8, 2021. Students who are not accepted may contact SRMHS Student Services to discuss additional options.

Please keep these in mind:

Poor summer school attendance may result in your removal from summer school.
Transportation is available but is limited for GradPoint Summer School depending on the time of sessions you will be attending.

Ms. Lindsay and Ms. Taylor can provide clarification as we assign your sessions.

Leaving your summer school session early (without approved permission) may result in removal.

Students and/or parents with questions should contact our administrator over summer school programming, oru school GradPoint instructor, and/or their counselors.


2021 Summer School Application
Extended Summer Learning Program
NC House Bill 82 recemtly established a school extension learning recovery and enrichment program for the summer of 2021 to mitigate the impacts of COVID-19. Starting June 16, 2021, Southeast Raleigh Magnet High School will offer Extended Summer Learning. This is in alignment with the school district's program called Camp WCPSS.

Select students in rising 9th through 12th grades have received an invitation to participate in this program.

This full-day program will provide extended learning for the following:

English I, II, & III
Math I, II, III, & IV
Biology
Small group and individual intervention/instruction

More information will be provided on this page as it becomes available.

Our Summer Learning Coordinator is Kimberly E. Schlink (kschlink@wcpss.net).
Camp WCPSS: An Extended Summer Learning Program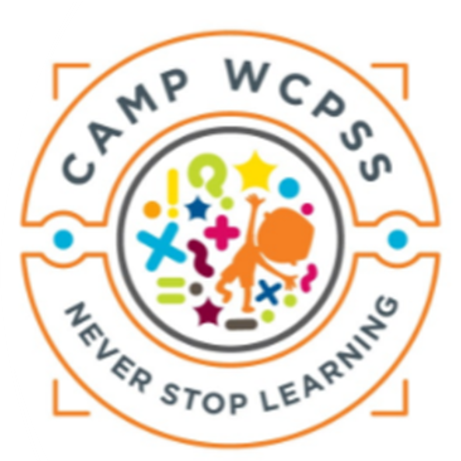 See the document below for an explanation of Camp WCPSS in English.