Welcome to the Students landing page of the website for Southeast Raleigh Magnet High School! Please use the links to the left to navigate this channel for more information that our Bulldog students need to know in order to have a successful high school experience.

At SRMHS, our Bulldogs--that's YOU!--are our P.R.I.D.E. and joy.
"Excellence is the standard.
I'm ALL IN!"
Please use the links to the left to navigate this channel and find more information for our students, including:

Alumni Bridge Program and spotlights
Career Development
Counseling and Student Services (offers information by grade level)
Digital resources, including help with digital portfolios
Driver's Education
Expectations, including our dress code, attendance, and other policies
Our school forms library
Getting involved with school clubs, organizations, and yearbook
Information and announcements specific to each grade level, 9-12
GradPoint
¡Gradúate!
Off-campus lunch pass information
On-campus parking pass information and forms
Senior events and SCA
Student expectations (including attendance and dress code)
Support and tutoring available
Yearbook submissions
and more!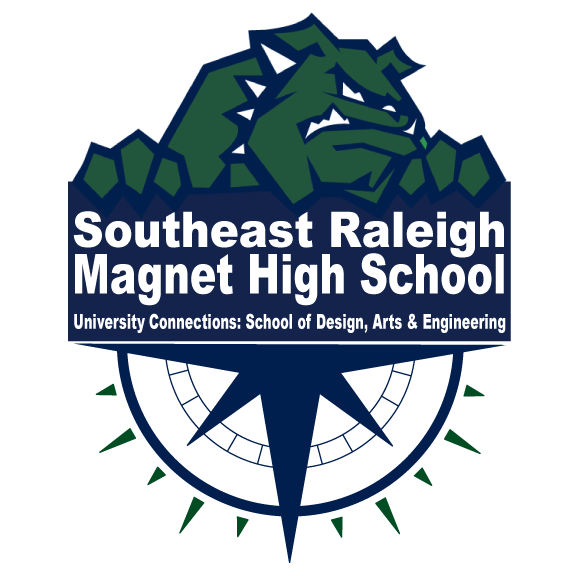 Facebook ~ @SERaleighHS
Instagram ~ @SRMHSPride
Twitter ~ @SRMHSPride