Founded in 1997, Southeast Raleigh Magnet High School (SRMHS) is one of 26 high schools within the Wake County Public School System (WCPSS), four being magnet schools.

SRMHS is a comprehensive magnet with the theme University Connections: School of Design, Arts & Engineering. WCPSS is recognized as one of the best school systems statewide and nationally.

The student body consists of seventy percent base students (assigned) and thirty percent magnet students (application). The school's enrollment is approximately 1,600 students in grades 9-12 and a faculty of 143 professionals. The school is on a modified calendar track. The school year begins in July and is composed of two 90-day semesters with four nine-week grading periods. There are two two-week breaks in between each semester and a seven-week summer break at the end of the school year.

The school day consists of four 90 minute blocks. Homerooms are built into student's second periods with an additional ten minutes.

As freshmen, students are introduced to the four pathways through University Connections, an exploratory course for all ninth grade students. Upon completion of University Connections, students declare their pathway of either Design, Arts, Engineering, or Humanities. Although students choose a pathway, they are still allowed to take courses outside of the pathway chosen.

All students have access to our programs that include three Career PLTW Academies (NAF Engineering, Biomedical, and Information Technology & Cybersecurity), Visual & Digital Arts, Performing Arts, and Athletics.
"By June 2022, Southeast Raleigh Magnet High School 4-year Cohort graduation rate will meet or exceed 95%."
Our Vision
Educate and empower the next generation of high school graduates to become globally-minded lifelong learners prepared for the competitive and evolving workforce.
Our Mission
Southeast Raleigh Magnet High School will create a community centered around developing global citizens who are diverse and lifelong learners that will be able to thrive and serve in an ever-changing society.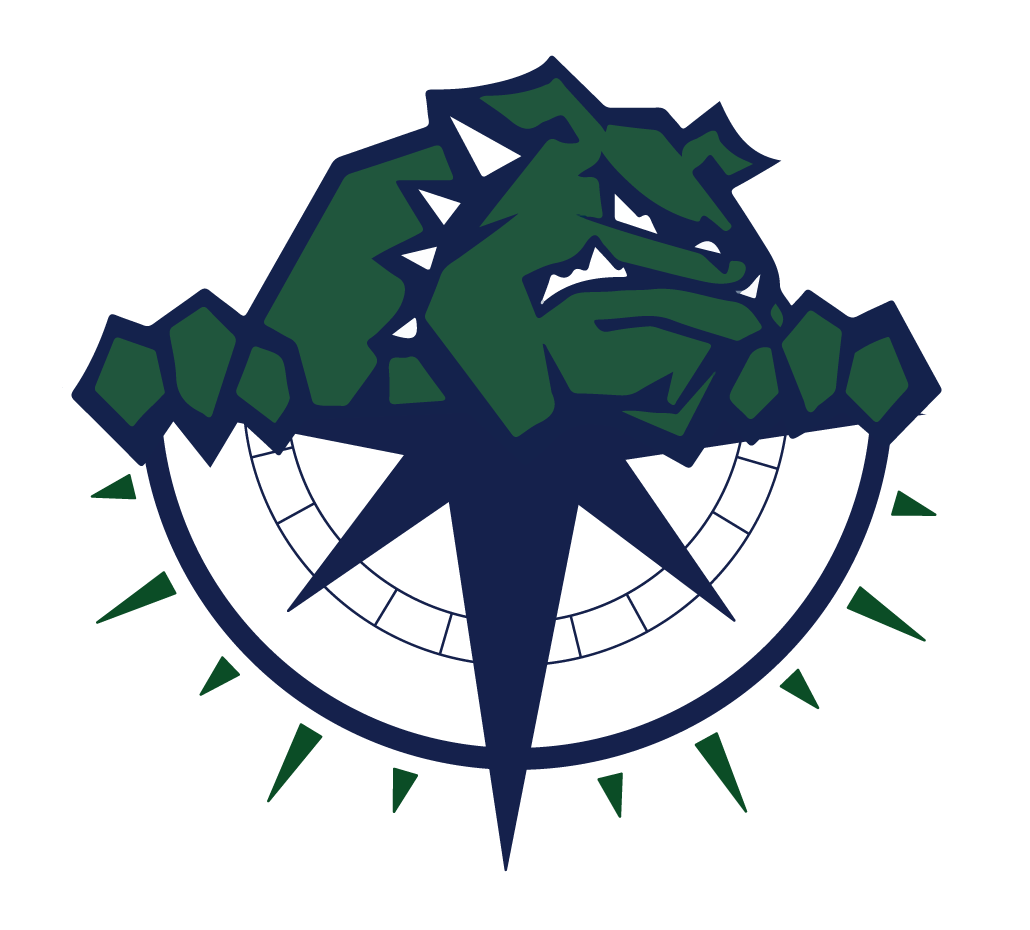 "Excellence is the standard.
I'm ALL IN!"
Follow Us On Social Media:
Directions to Our School:
Take the 440 beltline to the Rock Quarry Road Exit, Exit #300 if you are going East, Exit #300A if you are going West. Turn South onto Rock Quarry Road, drive 1.4 miles and the school will be on your left.
We will provide a student experience in the classroom where the curriculum and real world intersect to extend meaningful learning experiences that actively engage our students.

We will analyze data to progress monitor student academic achievement and growth in order to differentiate, personalize instruction and provide timely intervention.

We will collaborate and support each other through our departments and within our PLT's by continuously sharing research-based best practices, examining common assessment data, and creating lessons aligned with standards for mastery of content.

We will participate in and facilitate ongoing, high-quality professional development that is differentiated for continuous improvement while building the capacity of teacher leadership.

We will integrate Project Based Learning into instruction to develop future leaders who demonstrate creativity, effective communication, positive collaboration and critical thinking skills.

We will build relationships with students in order to foster a supportive, positive emotional climate built upon trust and mutual respect.

We will utilize leadership principles for direct and indirect instruction to promote self-awareness, social awareness, self-management, relationship skills and responsible decision making.

We will sustain existing partnerships while continuing to establish new relationships, additional resources and increase stakeholder support in order to provide Southeast Raleigh with a sense of community that will work to strengthen business alliances and expand our students opportunities to gain real life experiences through internships and personal growth opportunities.
At SRMHS, blending University Connections with Design, Arts, and Engineering creates a challenging and dynamic environment for all students. Emphasizing leadership and character development, along with engaging college and career pathways, students maximize their potential as global citizens and strong community leaders. Corporate and university partnerships, mentoring, and support strongly enhance this magnet theme. Through this unique magnet model, students are provided skills training for college and the workplace that are increasingly dependent upon technology, creativity, innovations, and leadership.
Modified Calendar (July-May)
School Hours: 7:25 am-2:25 pm
Serves students in 9th-12th grades
Four 90-minute block courses
Hybrid Block and A day B day schedule
School Mascot: Bulldog
Corporate, Community, and University partnerships for mentoring and support
Accreditation by Southern Association of Colleges and Schools Council on Accreditation and School Improvement
Offers Magnet and Career Academy courses
Authorized as an International Baccalaureate World School in the fall of 2021