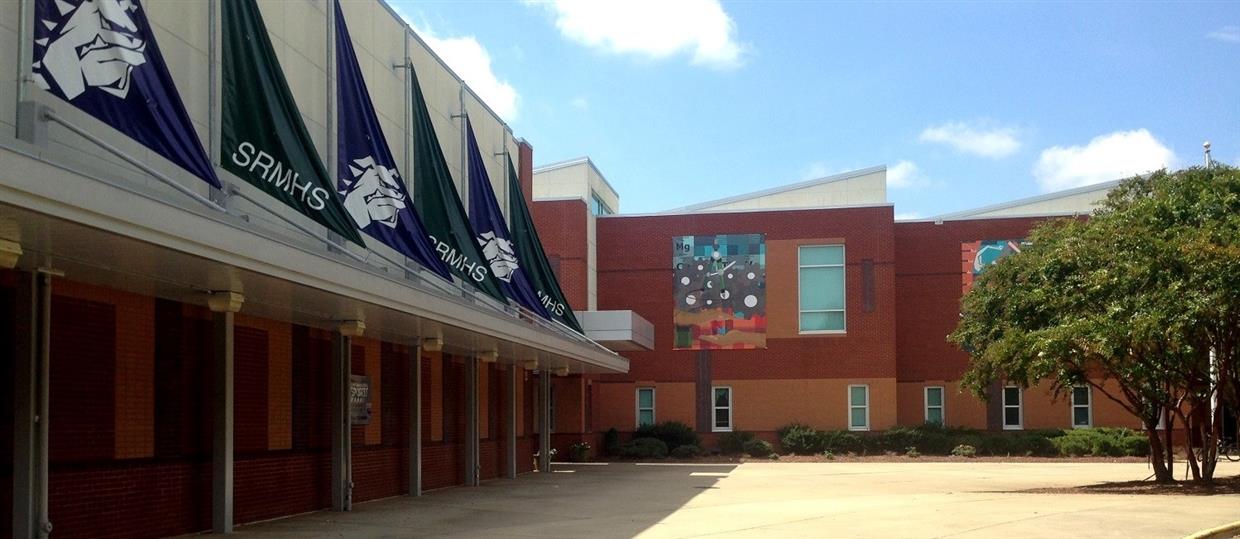 School Profile

Founded in 1997, Southeast Raleigh Magnet High School (SRMHS) is one of 26 high schools within the Wake County Public School System (WCPSS), four being magnet schools. SRMHS is a comprehensive magnet with the theme University Connections: School of Design, Arts & Engineering. The WCPSS is recognized as one of the best school systems statewide and nationally.

The student body consists of seventy percent base students (assigned) and thirty percent magnet students (application.) The school's enrollment is approximately 1600 students in grades 9-12 and a faculty of 143 professionals.

The school is on a modified calendar track. The school year begins in July and is composed of two 90 day semesters with four 9 week grading periods. There are two 2 week breaks in between each semester and a 7 week summer break at the end of the school year.

The school day consists of four 90 minute blocks. Students have the same homeroom for 4 years building relationships with teachers and peers.

All SRMHS have access to our programs that include Digital Arts, 3 Career PLTW Academies (NAF Engineering, Biomedical, and Information Technology), New Tech (project-based learning), Arts, and Athletics.

SRMHS School Facts

Accreditation by Southern Association of Colleges and Schools Council on Accreditation and School Improvement
Modified Calendar
School Hours: 7:25 am-2:30 pm
Serves students 9-12 grades
Four - 90 minute block courses
Corporate, Community, and University partnerships for mentoring and support
Mascot: Bulldog
Mission

We will increase student achievement and equip students to become productive leaders within the global community.

Values

Collaboration
Communication
Continuous Improvement
High Achievement for All
Interdisciplinary Learning Opportunities
Respectful Climate

Vision

Students are engaged in a multi-cultural community that enables learning and collaboration in a safe and inviting environment. Staff members use research-based best practices to engage students and increase achievement. Graduates embark on college and careers with confidence.