Return to Headlines
Holly Grove Elementary Ambassadors Club Instills Courage, Service and Leadership
May 12, 2017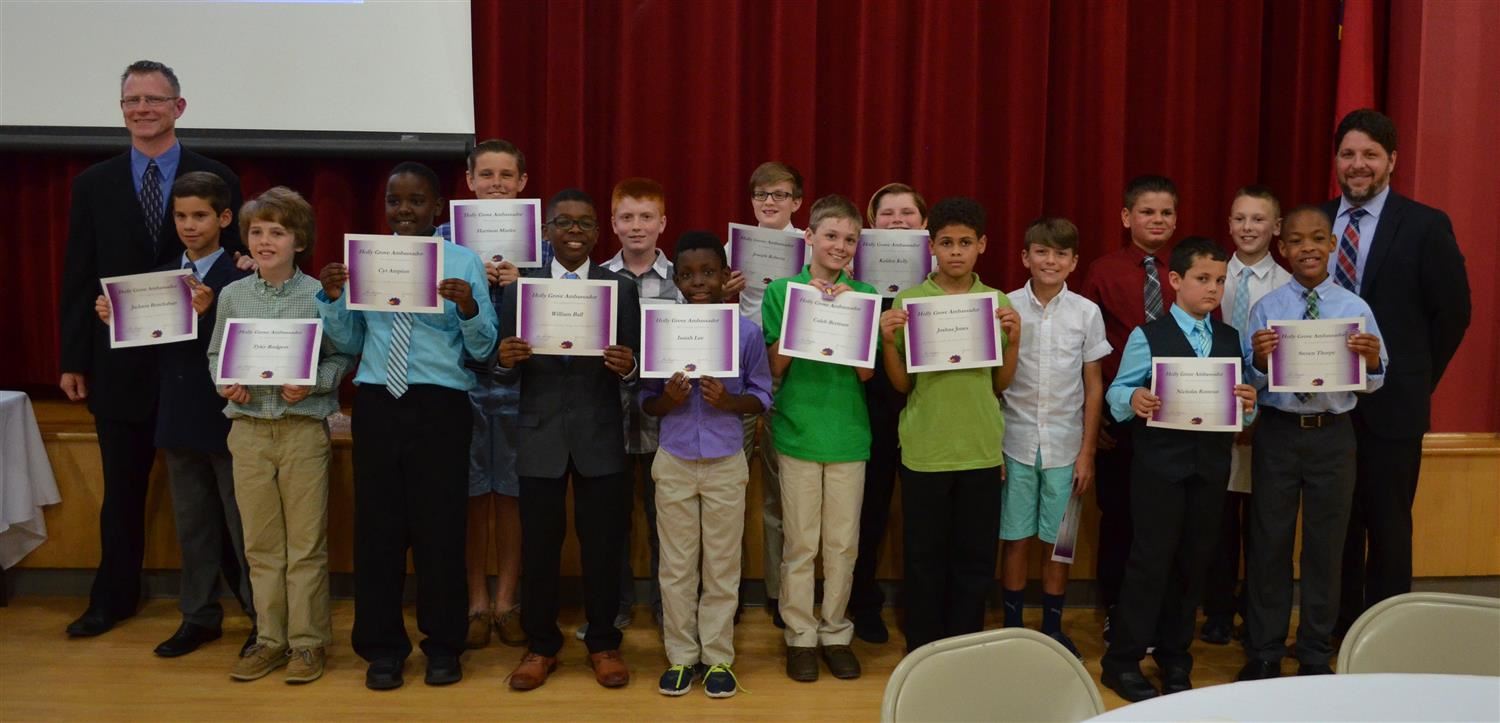 Families gathered at
Holly Grove Elementary School
on May 11 to celebrate 16 very special fourth and fifth grade boys who are a part of the school's first ever Ambassadors Club.
School Counselor Mike Przybowski and Assistant Principal Brady Kocher started the club this year to promote leadership, courage, service, and excellence among these students. Students were selected based on a number of factors including academics, behavior, and teacher and parent recommendations. The group met once a week during lunch to discuss topics such as leadership in the classroom, positively influencing friends, reflecting on personal goals, service in school and the community, pep talks when needed, and behavior choices. The boys also heard from several guest speakers from Holly Springs High and Holly Grove Middle, including coaches, teachers, a principal, school resource officers and a local business owner/fitness coach.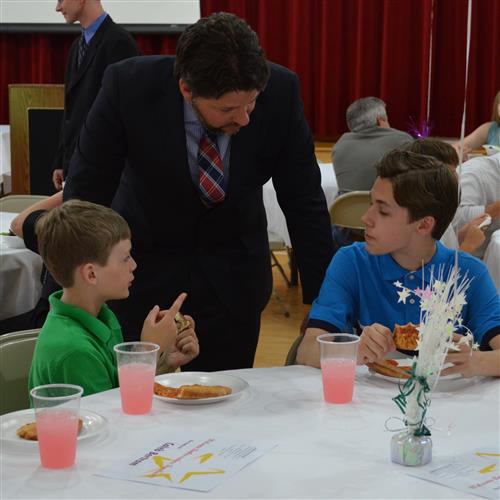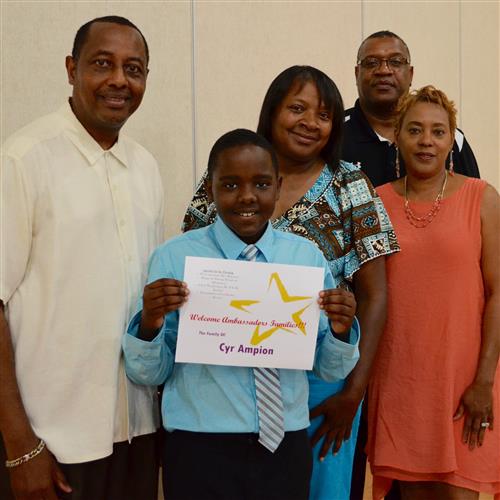 As a part of a service learning opportunity, the boys helped to collect more than 4,000 books for the Wake Up & Read Book drive. Many of the boys even gave up recess on some days to help sort through books or work on other projects. The boys also helped with set-up and acted as hosts and greeters for some of the school's special events including chorus and recorder concerts, Kindergarten Orientation, and PTA functions.
"As a group, we always say that leadership and courage are not about perfection, but about growth. And we were so proud to see that eight of our boys improved in report card areas of reading and math this year. Nine of the boys improved in attendance," said Przybowski. "All 16 of the boys showed fantastic examples of improved decision-making, standing up for what is right and for others, and improved effort in the classroom. There was not a week that the boys were not excited to participate."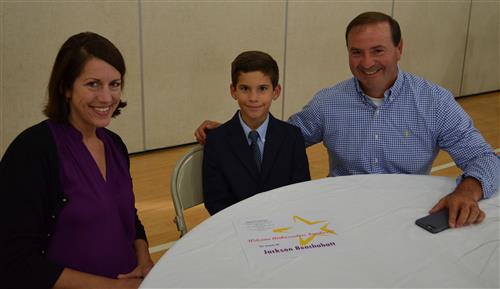 At the celebration on Thursday night, many parents shared praise for this program and stories of how their sons have grown over the past year.
Parent Dan Benchabbat said, "Jackson is caring, genuine and humble. He thinks of others before himself and is a great friend to his peers. He has matured through this program and has learned discipline, responsibility and how to make the right decisions. I am proud of Jackson for being mindful about what he has learned and demonstrating courage and leadership every day."