Return to Headlines
Wiley Named Top Magnet Elementary School In the Nation
April 30, 2021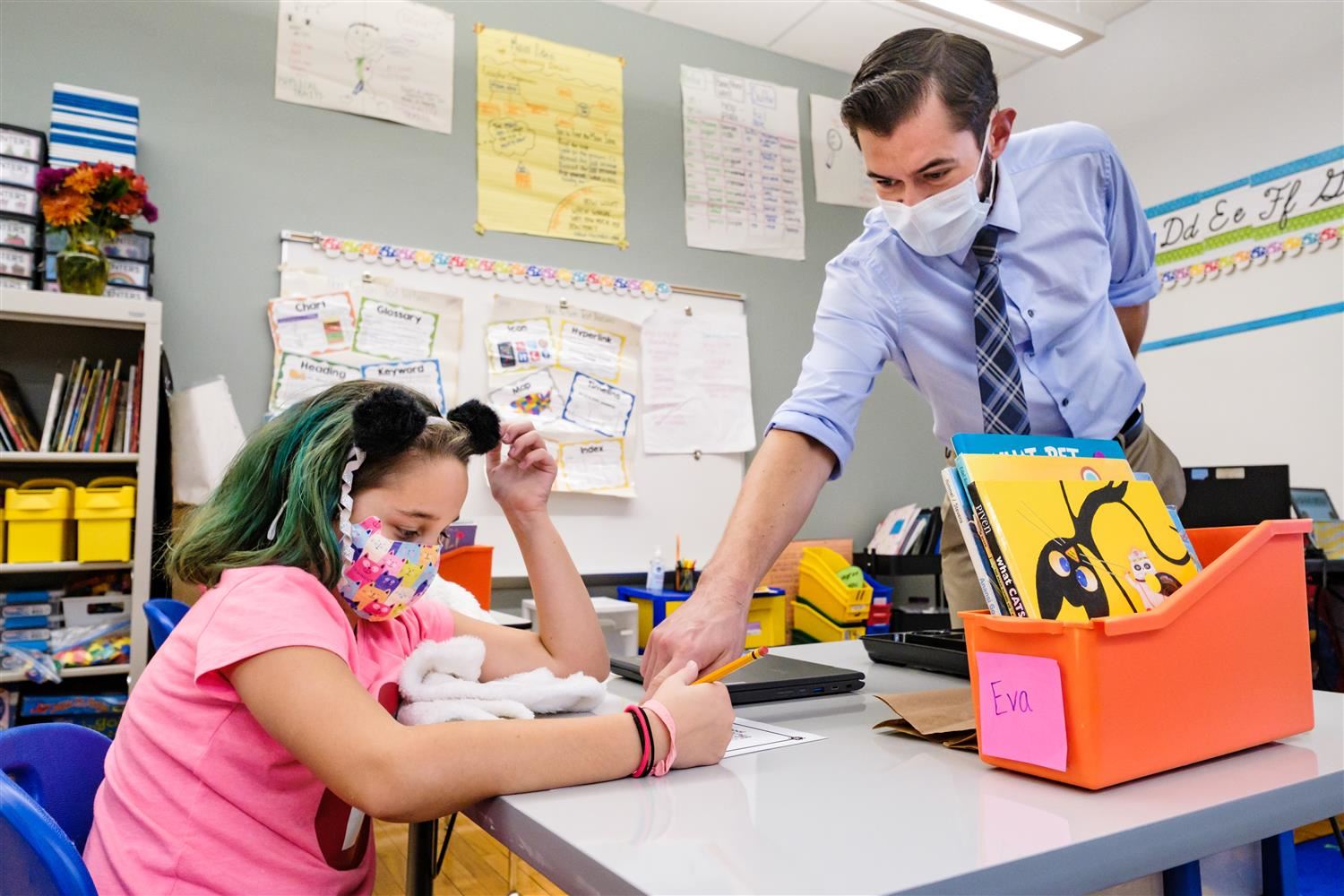 Wiley Magnet Elementary School on Friday was named the top magnet elementary school in the nation by Magnet Schools of America.
The Donald Waldrip Magnet School of Excellence Award comes with a $2,500 prize.
"I am in deep gratitude to the Wake County Public School System Board of Education, our amazing district magnet office, my wonderful magnet colleagues, and Superintendent Cathy Moore and her leadership team for their long-standing commitment to the objectives of the legacy of the magnet schools program in our district," Principal Leslie Taylor said. "We are proud of our school family's dedication to excellence, innovation, diversity and community. Above any, this year has proven that it's not easy. It's required a lot of hard work, and a lot of heart. But it sure is comforting to know that we are in the company of our amazing magnet family, as we forge ahead to rebuild, reconnect and reimagine our nation's school systems."
Wiley also was named the top elementary magnet school in 2016.
About Wiley
Wiley's International Studies Magnet Program attracts students from many different countries. These face-to-face experiences with other cultures make global studies come alive. Doors of understanding open wide as students learn about varied cultures, learn to speak different languages, and learn to use technologies important in our global society.
The program is designed to develop understanding of major systems (technological, communications and cultural), which influence the condition of our global village. The international magnet gives students an opportunity to individualize their education. Students receive a solid core of instruction in essential subjects. Elective classes offer a variety of learning options and experiences. Kindergarten through fifth grade students may participate in as many as eight elective classes each year. As one of their elective courses, students may choose from any array of five foreign languages: French, Spanish, German, Japanese and Chinese.
Wiley values play, passion and purpose. The school strives to educate the whole child in partnership with family and community, and to instill the joy of learning as students become interdependent lifelong learners.