Meet the Technical Director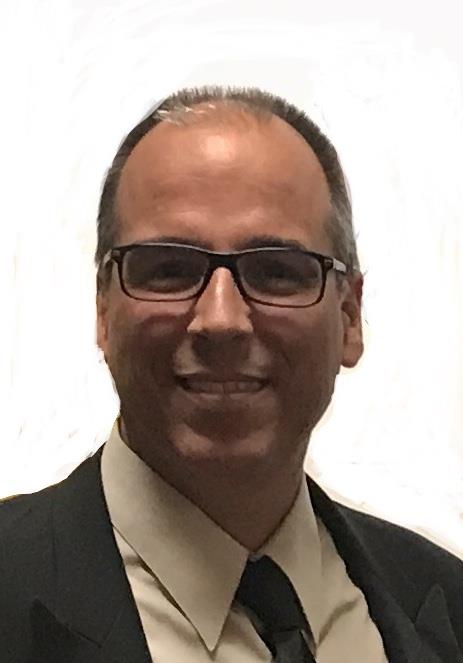 Phone:
Email:
Degrees and Certifications:
Mr.

Don Carreras

Don Carreras (Technical Director) is an Arts educator with over 30 years of teaching experience. Don has attended Potsdam's Crane School of Music and Hofstra University, where he received his Master's in Music Education. He started his career as the Director of Bands at Fordham University's Bronx Campus. After 3 years, and earning his degree, he immediately began teaching public school in Mineola, New York. During his tenure as a Band Director in the Mineola School District on Long Island, Don has directed Concert Band, Wind Ensemble, Jazz Ensemble, Pit Orchestra, Marching Band, the Treblemakers A Cappella Vocal Ensemble and taught Music Theory. In theatre, Don has conducted and directed over 50 musicals including In the Heights, Les Miserables, and The Lion King. He was also the Technical Director for over half of these performances.

Over his career, Don has achieved much success. His Marching band from Mineola performed the pre-game show at Yankee Stadium for the final game of the 1996 World Series, marched in NYC's Columbus & St. Patrick's Day Parades, and earned 3 state championships in USSBA and NYS Field Band circuits. His marching band from Fordham University performed in Ireland (1991) for the first ever American Football game played on Irish soil, which included a televised halftime show and concert for their President. As a concert conductor and Jazz Band Director, Don's ensembles have performed for Senators and received over 40 Gold Medal awards in State Adjudicated Festivals. Achievements in theatre include the debut performance of In The Heights, in which the production staff was able to collaborate with Lin Manuel Miranda about their adaptation to the HS stage and choreography. He also was a part of the inaugural performances of The Lion King Jr., which earned the production staff a Tony nomination in Theatre education. Don was also the founder of the Mineola Middle School's Theatre Arts/Drama Club Program in 1999, which has grown to over 200 performers and crew members. The Mineola Arts department also earned a place on the list of "Best Communities for Arts Education in America" for the first time in 2012 and has held that title every year since. Don's first year in NC (2016) brought theatre accolades at Triangle Rising Stars where he and his students were awarded best Set Design and Lighting Design for their work on Tarzan, the Musical. In August of 2019, Don's students performed at the Fringe Festival in Edinburgh, Scotland.

Don feels very fortunate to have moved into such a thriving theatre community. He also appreciates all the support given by the Administration, Faculty, and Parent organizations. None of this would be possible without the support of his wife Sheila and son Dylan. Most of all, Don truly enjoys working with incredibly talented students and Fine Arts Staff.