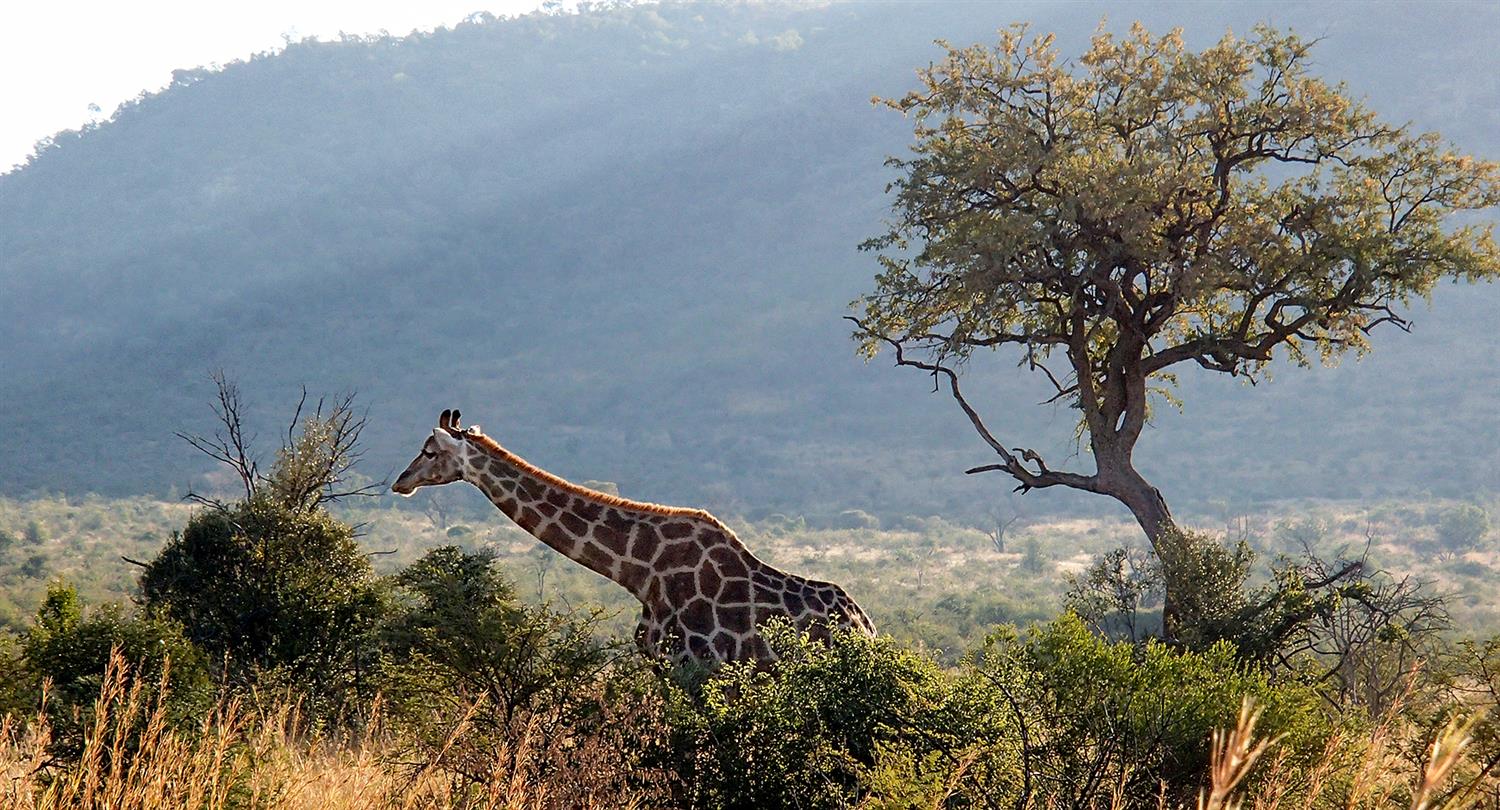 A Journey to 'Rainbow Nation'

Matt Scialdone is a ninth-grade English and African-American literature teacher at Middle Creek High School. He is the WCPSS Teacher of the Year for 2015-16. (Heritage High teacher Miles Macleod was recently named the 2016-17 winner.)

Part of Scialdone's awards package was a GoGlobalNC trip to South Africa. Six fellow WCPSS teachers who had received GoGlobalNC grants accompanied him in June 2016. They will use their experiences to bolster their classroom instruction in the coming year.

Following is Scialdone's account of this incredible experience.

July 13, 2016

'Regrets, I've got a few'… (A few fewer, that is!)

"Listen guys, I can tell you this from experience. You will live to regret the things you did not do far more than the mistakes you make in your life. At least mistakes are a learning experience." I've said these words to my ninth-grade students "umpteen" times. The words stem from how much I regret not traveling more in my lifetime. I've never traveled outside of the United States. In fact, I've never even been farther west in our country than the Mississippi River.

In June 2016, I was fortunate enough to rectify that regret as I traveled with the GoGlobalNC team along with 25 other educators to South Africa. Our travels took us from Durban—South Africa's melting pot with the world's largest population of Indians outside of India, to Cape Town—a science teacher's dream with mountains and sea within minutes of each other, to Johannesburg—the financial center of the country and epicenter for the struggle against apartheid.

In each city we visited schools, historical sites and natural wonders, and tried to soak up as much as possible to bring back to our classrooms. My participation in this program has now put me on the path of being both a global student and a global teacher.

Educating the whole child

In each city we visited, we were welcomed into private and government (public) schools. No matter how different their pool of resources was, every school was dedicated to teaching the whole child. Arts and athletics are held in the same regard as academics. At nearly every school, we were greeted with song and dance, and in some South African schools participation in athletics is compulsory.

Teachers and administrators spoke more about developing their students' independence than raising standardized test scores. Students are referred to as "learners" in South Africa, a minor point, but it is an empowering shift in perspective. As "learners," students have agency, and there is an unspoken agreement that every child always has the potential to learn.

Watch this amazing video of the trip, produced by WCPSS teachers!

One of the schools in Durban, St. Henry's Marist, has a partnership with LIV Village, an orphanage that is trying to make an impact on the staggering 3.9 million orphaned children of Africa. We met with representatives from LIV and were honored to have some of the children from the youth choir perform for us.

Knowing we would meet the LIV Village team, our group of teachers capitalized on South African Airways' generous two bag-check policy. All told, WCPSS teachers brought nearly 200 lbs. of school and athletic supplies for the kids and staff at LIV Village. I'm always proud to say I am a Wake County Public School System teacher, but watching the supplies being prepared for shipping to LIV Village was among my proudest moments as a WCPSS teacher.

Up close and personal with nature

We had an incredible range of interaction with nature while on this program. In Durban, we walked among 1,500-year-old cycad trees and watched vervet monkeys romp and play on the soccer field at St. Henry's Marist School. The staff members at St. Henry's were amused by our frenzied "got to get a picture" response to the vervets—to them, the monkeys are a common pest like our raccoons.

In Cape Town, we never quite got used to being able to face one direction and be presented with the majestic Table Mountain, then simply turn around to see the Atlantic Ocean. We traveled along cliff-hugging highways along to stand at the southernmost point in all of Africa—the Cape of Good Hope. South Africa's Cape is also home to a colony of penguins.

While in Cape Town, I joined seven other teachers on our independent study day to cage-dive with great white sharks. Besides being a "bucket list" item, this experience will serve as the guiding metaphor for my upcoming staff development presentations—"Don't be afraid to try new things."

Johannesburg is a densely populated urban area, so we had to drive a few hours outside of the city limits for our experience with nature. We visited the Pilanesburg National Park and took evening and morning game drives. We saw herds—HERDS!—of elephants, impalas, giraffes and zebras, and my Jeep-full of educators was lucky enough to come across a black rhino.

There are only 2,500 black rhinos left in the wild, and they are projected to be extinct by 2020. Our driver was visibly excited to have this experience with us, but her radio lay silent; she did not call her fellow drivers to direct them to the sighting. When asked about that later, she told us that they cannot radio the location of black rhinos because poachers monitor their radios. While sad, it amplified how fortunate I felt to have the experience of seeing that black rhino at all.

Experiencing culture and creating ways to share

After each excursion, our bus became an impromptu professional development meeting. The GoGlobal teachers immediately wanted to discuss ways to share what we had just experienced with our kids and colleagues. Pictures of clouds rolling over the top of Table Mountain will likely be used as "inspiration material" for my students' haiku writing, and those same pictures will be put to use by the meteorology fans in the Middle Creek science department.

These moments with my colleagues are among my favorite memories of this adventure. South Africa is often called the "Rainbow Nation," and we were treated with food and music from all of the amalgamated cultures. In 11 short days we ate Indian curries, Dutch pastries, English high tea, and dishes from the indigenous tribes like stewed lamb, pap (a grain like our grits), and mopane worms. We never left anywhere hungry or thirsty. We played Zulu drums at Durban Girls' College, heard a sitar recital, and were serenaded with the music of Bob Marley while dining in a Soweto township home/restaurant.

We visited sites that served as a stark reminder of South Africa's troubling past. We walked though Mahatma Gandhi's home in Durban, a home that had at one time been burned down by the imperialist oppressors who saw his message of peaceful protest as a threat. Touring the Apartheid Museum brought to mind many connections to our own nation's shameful history of slavery and segregation.

The South Africans do not "sugar-coat" or try to hide these parts of their history. Rather, they acknowledge them as learning opportunities to remind themselves and the world, in the late President Nelson Mandela's words, "Never, never again." We had an amazing "full circle" moment when we visited the site where Mandela cast his first vote. That momentous occasion occurred in a school.

Ubuntu

There is a word from the Bantu language—"Ubuntu"—which loosely translates as "I am, because you are." It is the idea that we exist to help each other. Many point to the spirit of Ubuntu—championed by Mandela and Archbishop Desmond Tutu—as the guiding principle that led South Africa out of apartheid towards becoming the "Rainbow Nation" of today.

We experienced Ubuntu throughout our travels in South Africa. From the warm hospitality we were shown at every stop in our journey to openness of the people we met. Teaching is the very essence of Ubuntu, and all of the participants of this program will carry the lessons we learned in South Africa forever.
Sharing Their Stories

2015-16 Teacher of the Year Matt Scialdone won a trip to South Africa as part of his awards package. The idea was to meet with educators, visit schools and study the culture for the purpose of enriched professional development and classroom experiences back here in WCPSS.

Six additional teachers won grants from GoGlobalNC to make the same journey:

Wendy Bateman, Green Magnet Elementary
Lauren Boop, Hillburn Drive Academy
Karen Jordan-Jarrett, Oak Grove Elementary
Rebecca Love, Holly Grove Middle
Monique Simmons, Middle Creek High
Che-Von Stone, Cedar Fork Elementary

Jordan-Jarrett shared her story through blog posts.

Jennifer Tymkin, a 2016-17 Teacher of the Year finalist, happens to be the teacher of Scialdone's son.

Her class sent a stuffed fish to accompany Scialdone, who sent back photos of the fish in various places around the country. They can be seen here.