Return to Headlines
4 Students Named All-American
Dec. 4, 2017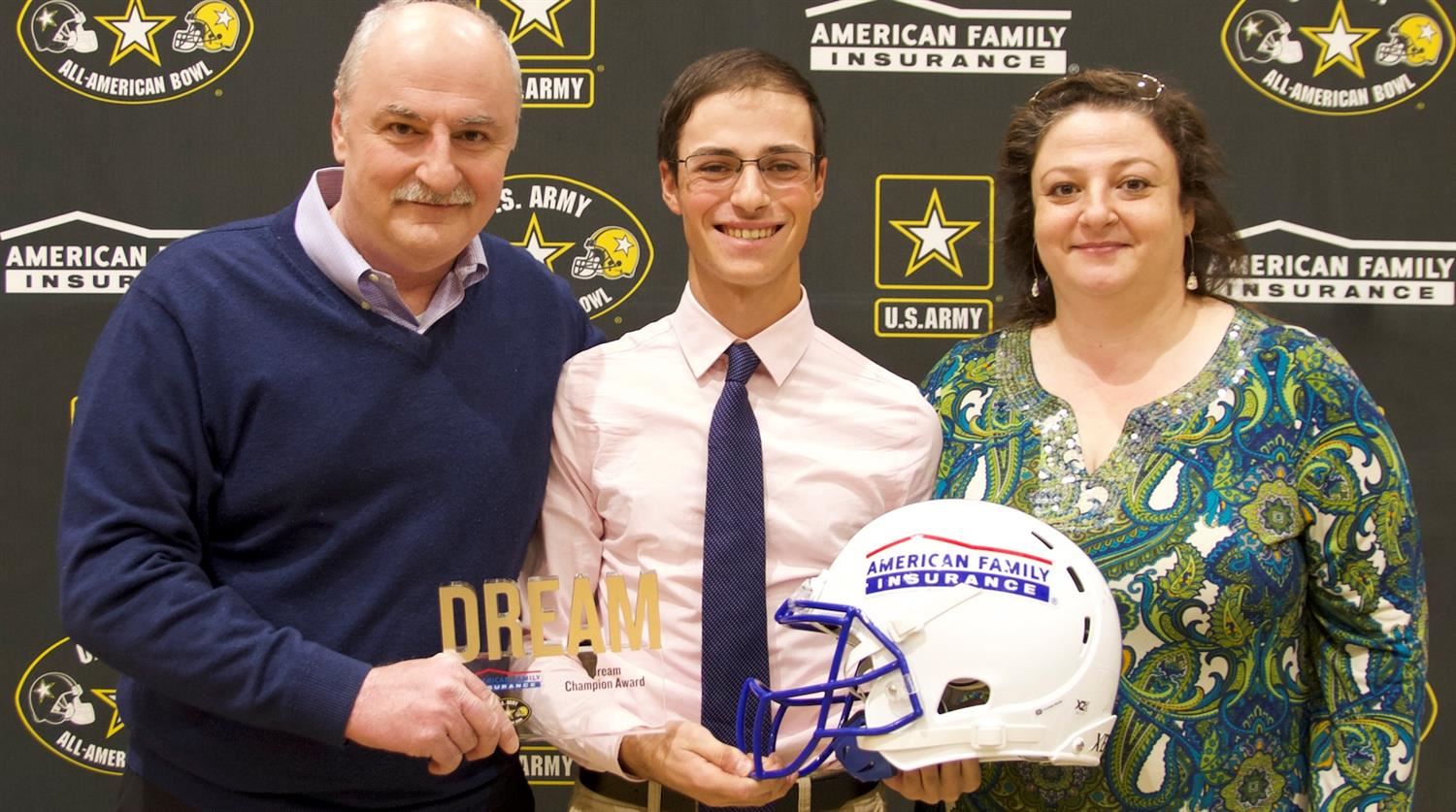 Each year, the top 100 football players and the top 125 marching band members in the nation are selected to participate in the U.S. Army All-American Bowl.
This year, four of our students were selected for this prestigious honor.
Alim McNeill, a defensive lineman for Sanderson High School who has committed to play for N.C. State next season, will represent his school.
Samer Issa, baritone saxophone player and brass section leader at Green Hope High School, and classmate Jordyn Adams, a wide receiver for Green Hope who has committed to play for UNC-Chapel Hill next season, will both represent their school.
Ricky Person, a running back for Heritage High School who also has committed to play for N.C. State, received his bowl game jersey on Monday, Dec. 4.
All four were recognized in ceremonies at their schools, as their classmates and family members cheered them on.
'Above and beyond'
"The band members are selected through an audition process, they apply and submit a video audition," Green Hope band director Brian Myers says. "Samer is a great representation of our program in performance, but also he's a student leader here. He's a brass section leader, a great student of course, and just represents true character and integrity."
Samer, who definitely plans to play in the marching band in college but hasn't yet selected a school, adds: "What it means for me to be an All-American is to, above all, go above and beyond in whatever I do. It's been quite the honor to be accepted in such a prestigious program."
'The best'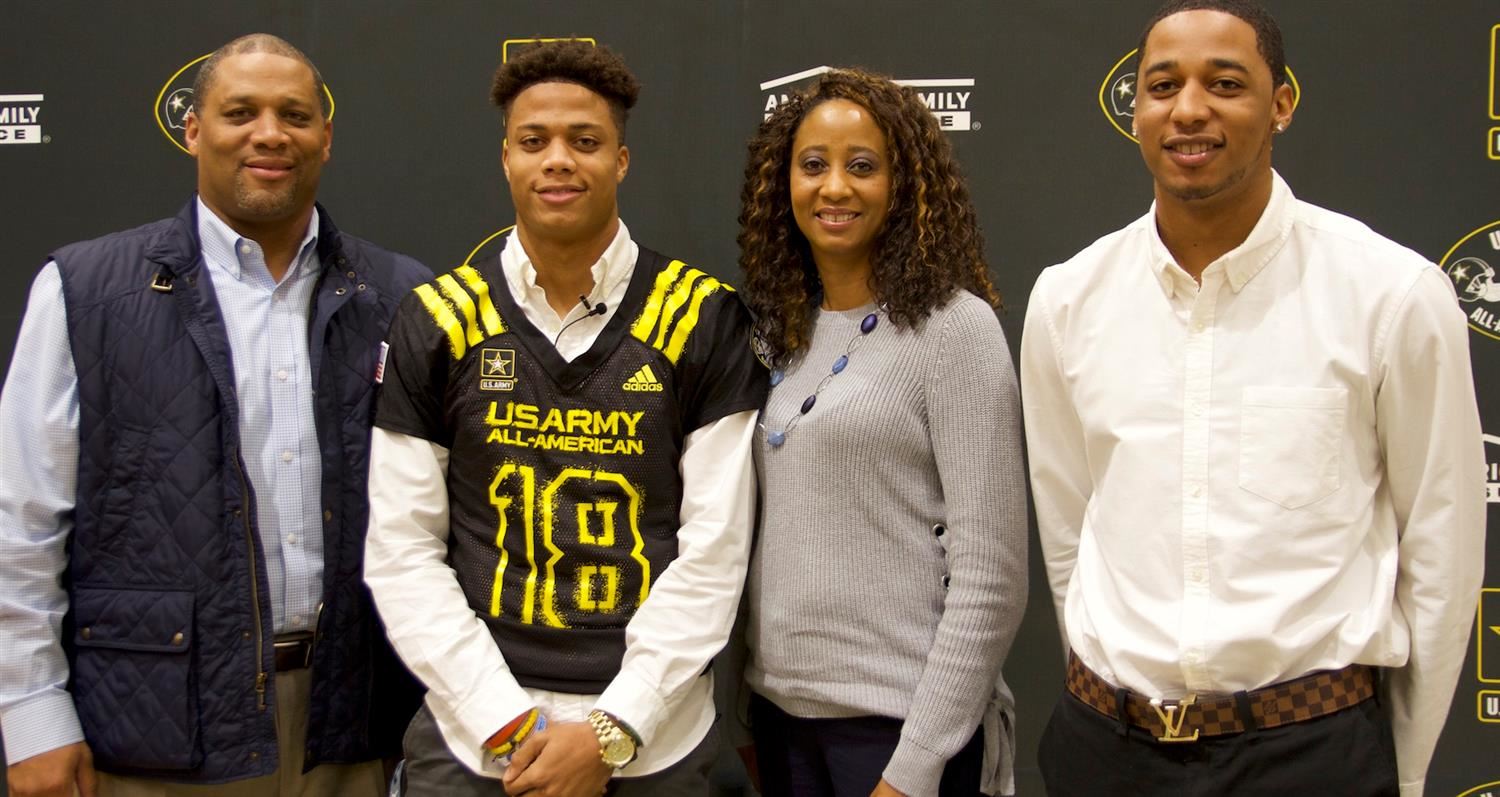 Colin Fegeley, athletic director at Green Hope, says Jordyn is the school's first football All-American.
"The All-American bowl has scouts that go across the country basically picking the best high school players the country has to offer," Fegeley says. "So we're fortunate to have one of those walking the halls here at Green Hope."
Jordyn, whose father Deke is the defensive line coach at UNC, adds: "There's not really many kids around the country who could get this selection. It's a big relief for me just showing that all the hard work I've put in really is paying off."
"Once-in-a-lifetime deal'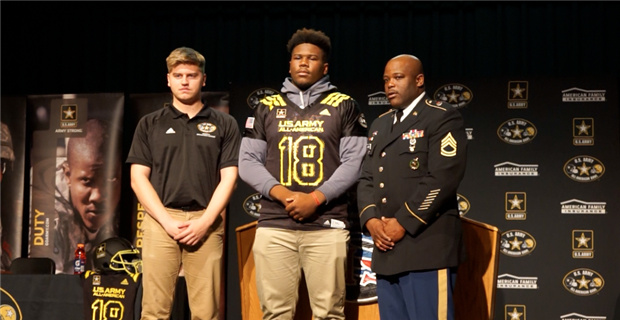 Alim told High School OT that his father served in the Army Reserves, which made his selection to the annual bowl game a more unique experience for his family.
"I think it sets the standard of where we want to be as a program, and player-wise where we're trying to get to," Alim said. "It's hard work that pays off in the end. I just have to keep working hard, and I think that it adds a lot to my legacy here at Sanderson."
Head coach Ben Kolstad told High School OT not only McNeill's play on the football field, but his growth as a person off-the-field, will further cement his legacy at Sanderson.
"This is a once-in-a-lifetime deal," Kolstad said. "I've never had a kid that's played in this game. It's a testament to hard work, that's what I like about it so much."
'Dream come true'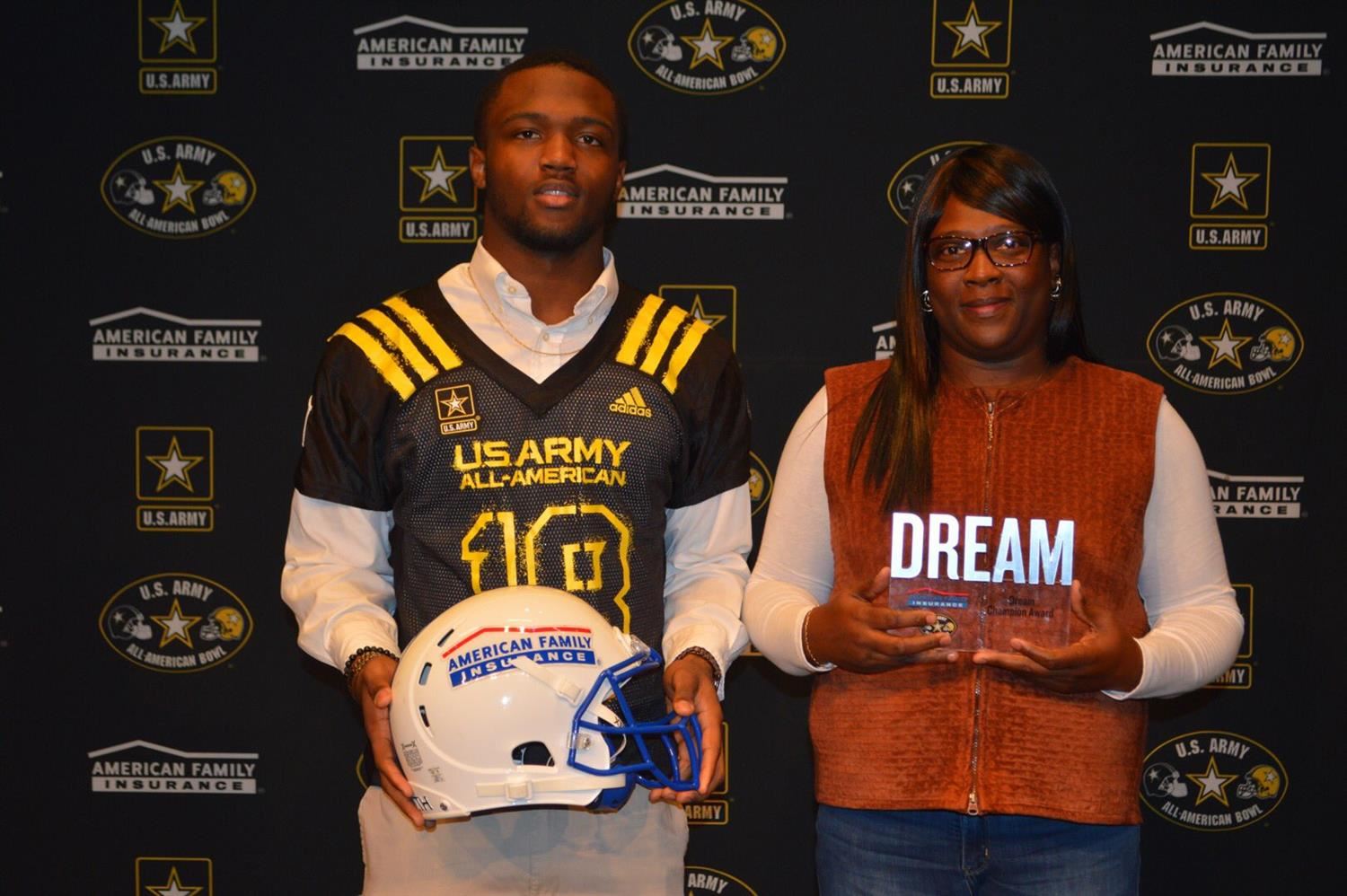 According to USA Today, Rick Person helped the Huskies set a school record for wins (12), racked up 2,529 all-purpose yards, 2,223 rushing yards and scored 41 touchdowns this season
"This is a dream come true," Ricky told the newspaper. "I've always dreamt about playing in this game and now it's actually gonna happen. This was the perfect way to close out my senior season."
Heritage Head Football Coach Dewayne Washington said he's "pretty sure he will have a great game in the bowl game, because that's just Ricky."
"When he got here two years ago, he really immersed himself in the Heritage community," Washington said. "He's a special athlete, and an even better person. We're excited about his future."