Return to Headlines
Getting it Right for the Future: High School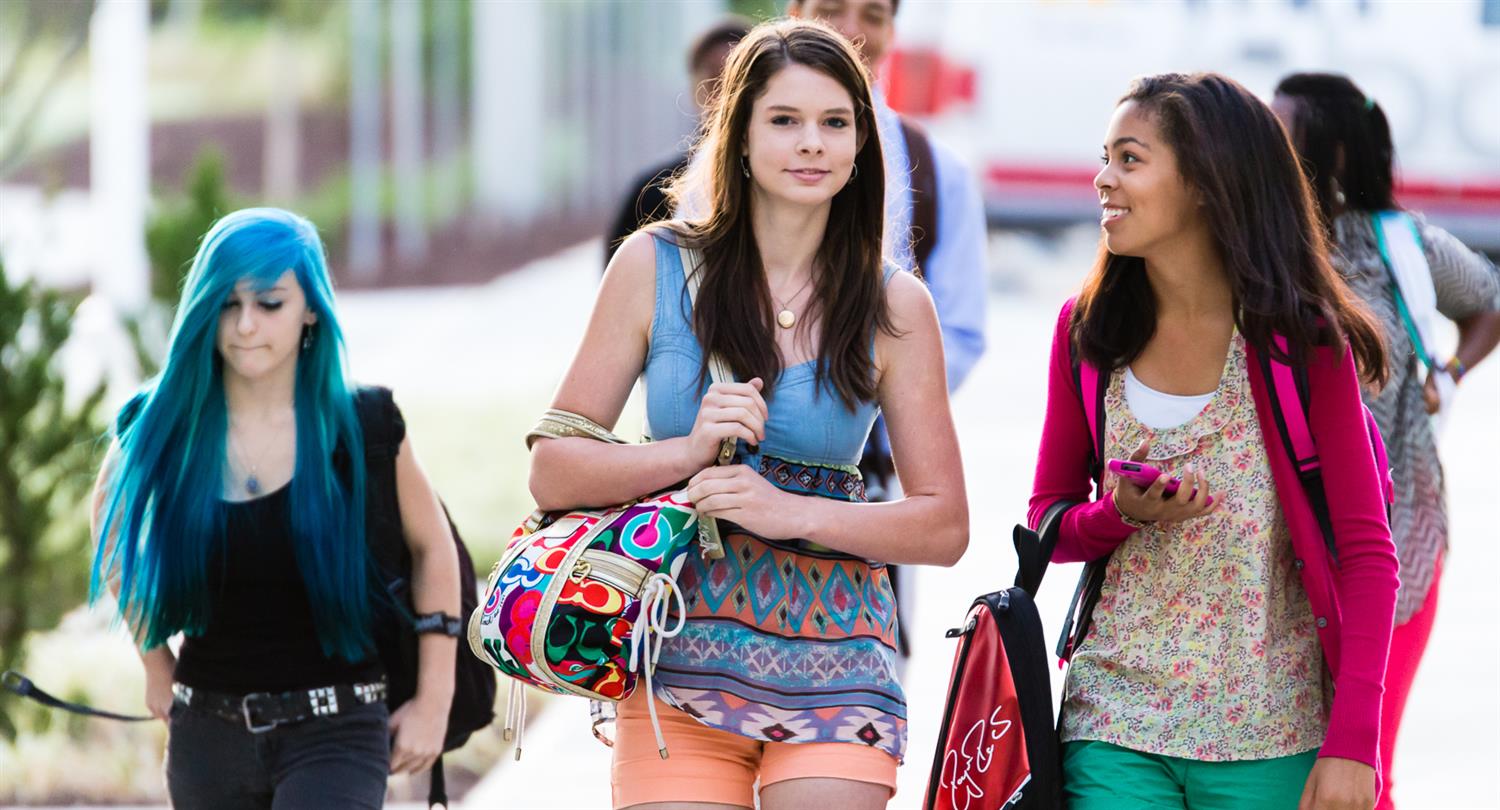 High school. The last frontier. At least of your child's K-12 academic career.

This is where you want your child to have fun and build memories, of course, but most of all it's when he or she will start making serious decisions about college and work, as well as develop social habits that will last a lifetime. We know you want your child to get it right, and we want to help.

We have partnered with WRAL's

GoAskMom.com

to develop and answer common questions around transitioning from middle to high school, and supporting students as they plan for bright futures.

I've heard that college prep really starts in ninth grade as students chart out their plans for the next four years. Is that true? Does it all really count now toward those college applications?


Certainly the ninth grade is a pivotal year as students begin mapping out more detailed plans beyond high school. And yes, since ninth-grade course grades and performance are part of a student's official transcript that will one day be reported to colleges, universities, scholarship committees, and even potential employers, it is indeed important that students get off to a good start academically as they begin their high school career.

The good news is that WCPSS high schools recognize this pivotal time and are providing more and more supports to help students get off to a good start. A very good place to start is for your child to establish a relationship with his or her high school counselor early on. In addition to working with students on their social and emotional needs, high school counselors have their ears to the ground on the very latest information concerning college entrance requirements.

My child hasn't really established a core group of friends and I'm afraid he'll get lost in high school. How can I encourage friendships or activities now that he's in high school? (don't the high schools have club fairs, etc., in the beginning of the year so kids can see what's offered?)

This is so important. Research is very clear in showing a strong correlation between extra-curricular involvement and successful academic outcomes in high school. Fortunately, there are a wide variety and ever-growing range of options available to our high school students. Encourage students to get involved in something they are interested early - the sooner they begin making connections and building positive relationships, the more enjoyable (and successful) their high school experience will be!

When does my child need to start preparing for the SAT and ACT. Doesn't Wake schools offer the PSAT and ACT free of charge? When do those happen?

It's never too early to begin preparing for college and career, including being comfortable with taking the types of exams required for college admission. Students can start taking PSAT and pre-ACT exams as early as eighth grade. These exams provide not only practice in taking these courses, but they also provide valuable feedback to students, parents and school staff around academic areas that need to be strengthened.

The ACT is free to NC students (once) and is administered in March of the student's junior year. Students can take it at other times but there is a fee.

The PSAT will no longer administer the PSAT for free to sophomore students, but will provide an opportunity for students to take it. The cost of the PSAT is $15.

What if my child doesn't want to go to college. What programs are available to them?

WCPSS aims to have every student graduate prepared for college or career. All of our academic programs are dedicated to ensuring students are prepared to go into a postsecondary program or into a meaningful career, as we know goals can change due to a variety of reasons. We do have Career and Technical Education programs, STEM schools and career academies that can prepare students for skills specific to certain careers.

Career and Technical Education: http://www.wcpss.net/domain/60
STEM Schools: http://www.wcpss.net/domain/105
Career Academies: http://www.wcpss.net/domain/53

How can parents of high-school students remain involved in their child's school life since we're not volunteering in the classroom anymore?

Parental support is every bit as important at the high school level is it is in the earlier grades.

Although it sometimes might not seem like it, it now is easier than ever for parents to remain meaningfully engaged in their children's school life. Through PowerSchool, parents can keep informed about their children's school work, grades and homework.

Parents also can stay in touch with their children's teacher or teachers via email or websites that many of our teachers have created.

There's also the good, old-fashioned connection to school via volunteering to support your child's extra-curricular activities, such as sports, band, chorus, drama and many academic and civic clubs. Talk to your child and your child's teachers to find out how.