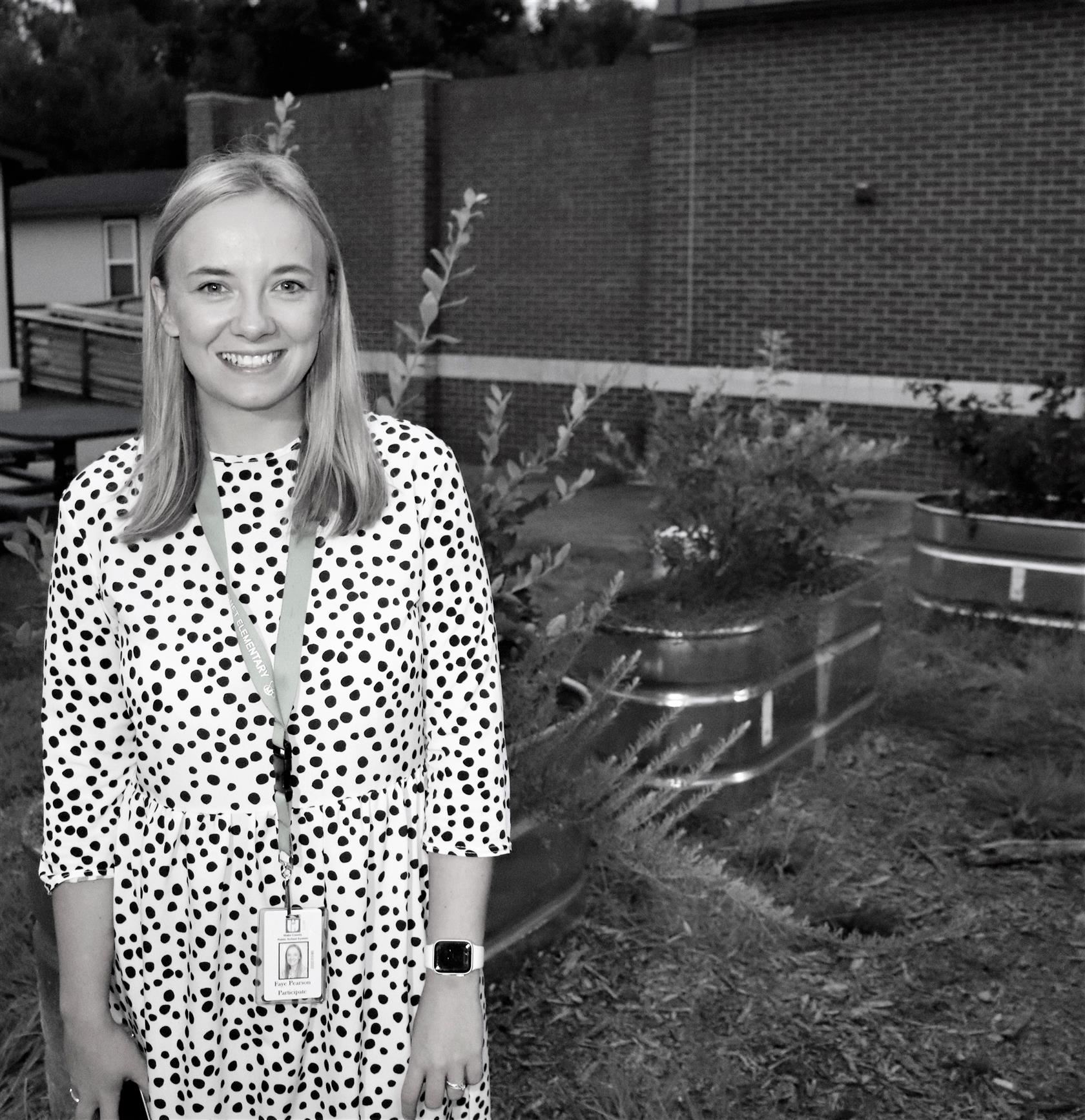 Phone: 919.850.8700
Email:
Degrees and Certifications:
Mrs.

Faye Pearson

Hi! My name is Faye Pearson and I have been an educator for 6 years now. I graduated from the University of Warwick in England and taught Primary Education in Coventry. I have always wanted to be an international teacher, as I believe children who understand the world around them have the potential to be incredible global citizens. I was very lucky to find MECME and be given this opportunity to move to and teach in North Carolina.

My classroom will always be a place where children can feel safe, be themselves and make mistakes freely to help them to grow and develop. I encourage collaborative learning, taking risks and being open to challenges. I am enthusiastic and energetic. My favourite parts of the day are Morning Meeting, EL Skills Block and Recess!

When I am not in the classroom, you can usually find me out in nature walking/hiking with my husband, Michael and my dog, Lyla (yes she flew from the UK too!). I also love the summer and swimming in the pool. During vacation time, I plan to explore the USA some more and find some hidden gems.

Why I am excited about teaching at an Environmental Connections school...

I am so excited by the Environmental and Community Connections theme as I think it links beautifully to my global citizen mission. I believe children need to understand their own environment as well as other environments around the world to have an impact on the planet. I love being outside and learning outside the classroom, so I think I fit in well at MECME!