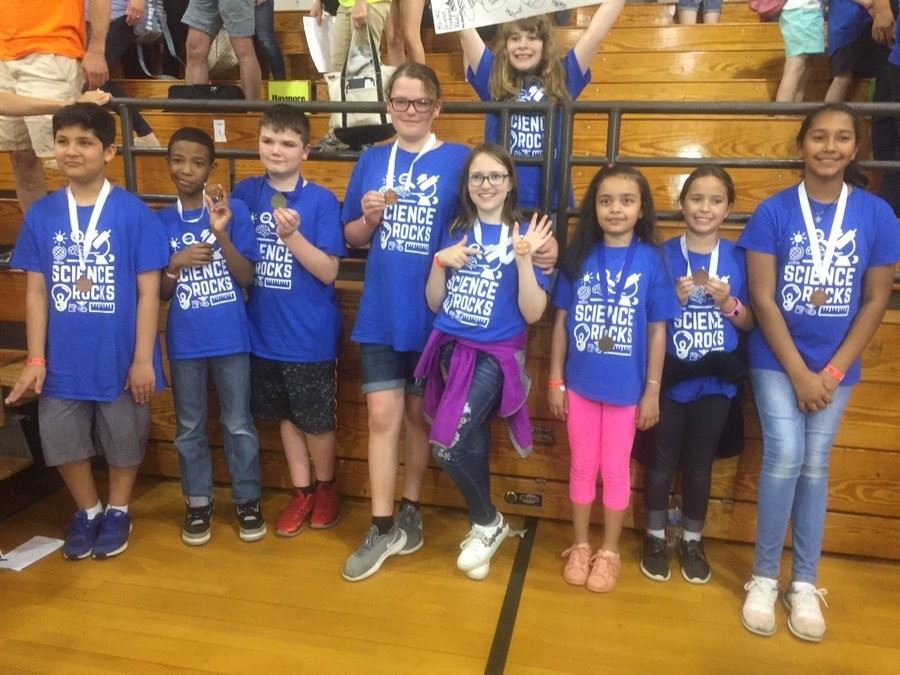 Science Olympiad

Mrs. Brumble is our lead for our Science Olympiad team. For the past 32 years, SCIENCE OLYMPIAD has led a revolution in science education. What began as a grassroots assembly of science teachers is now one of the premier science competitions in the nation, providing rigorous, standards-based challenges to more than 7,300 teams in 50 states. Science Olympiad's ever-changing line-up of events in all STEM disciplines exposes students to practicing scientists and career choices, and energizes classroom teachers with a dynamic content experience.

Students in grades 3-5 are referred by their classroom teacher to take part in Science Olympiad at the start of each year.

Find out if your child may be interested in becoming a future Science Olympiad candidate by visiting the

website

.

Science Olympiad members from last year are given priority for the following year's team.