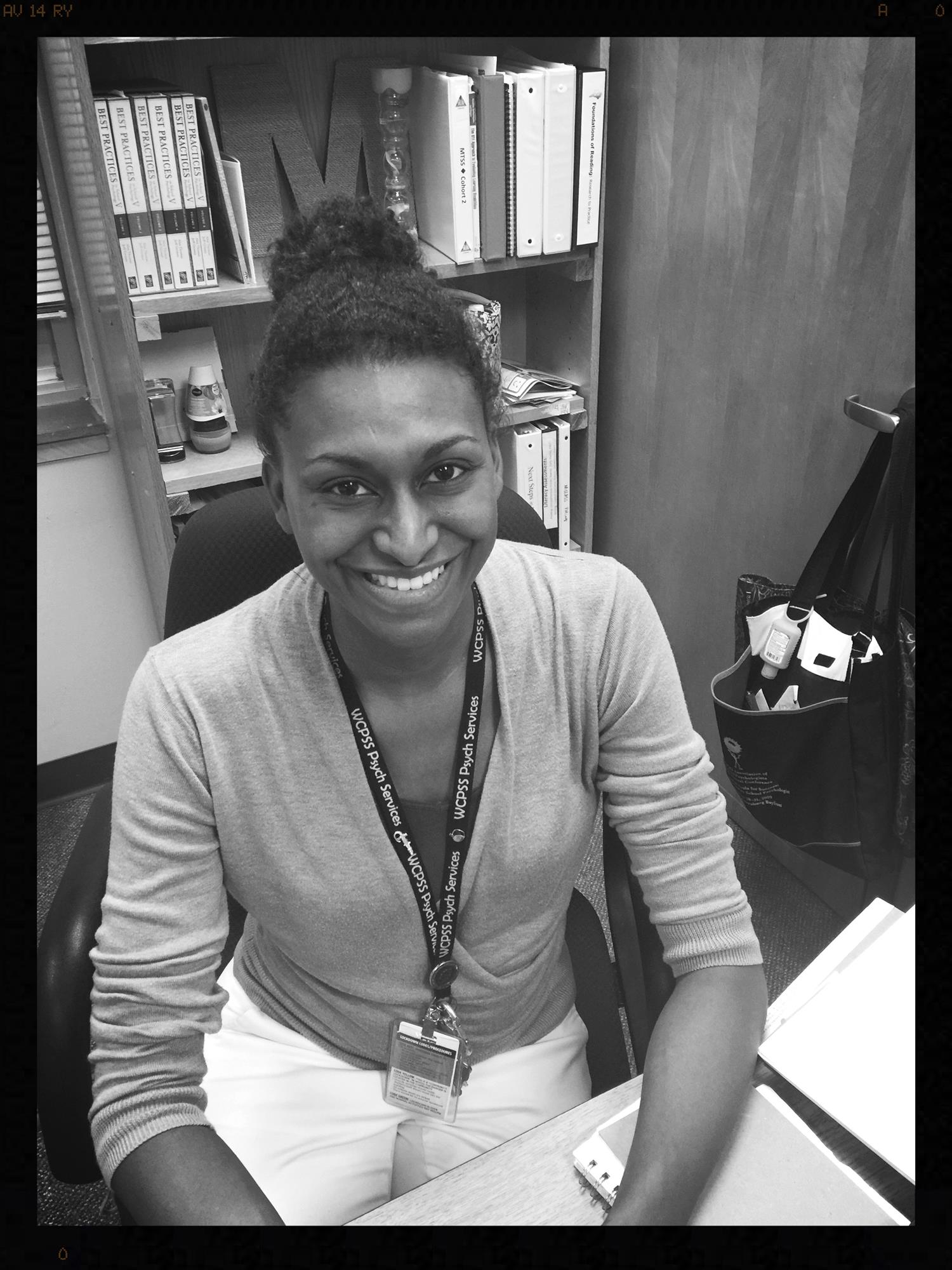 Phone: 919.850.8700 Ext. 26257
Email:
Degrees and Certifications:
Mrs.

Michelle Embrey

Hello! My name is Michelle. I was born and raised in North Carolina. I attended UNC Chapel Hill and graduated with a Bachelors degree in Psychology. Following a few years "in the real world," I attended University of Florida and obtained a Specialist degree in School Psychology. I worked as a School Psychologist in the Tampa Bay area for three years before moving back to Raleigh with my husband. This is my third year at Millbrook Elementary and Ligon Middle. I am a new mom to a rambunctious boy that provides so much joy and purpose to my life.

I enjoy traveling and experiencing scenic views that take your breath away. I love the walking trails in Raleigh and drinking coffee in the morning. Time with my family is important to me, so I enjoy laughing, telling stories and catching up over an awesome meal. Oh yes, food is very important to me too!

Why I like working with kids...

I like working with children because each child is unique. When I have an opportunity to get to know a child better, I like hearing their perspective and learning how to utilize their strengths. Children can be very insightful and many will tell you exactly what they want and need - if you listen.

What I love about working at Millbrook...

I love the team at Millbrook. I love collaborating with people who love what they do and love the children they work with. Work is easy when we all have the same goal to help children achieve their best.