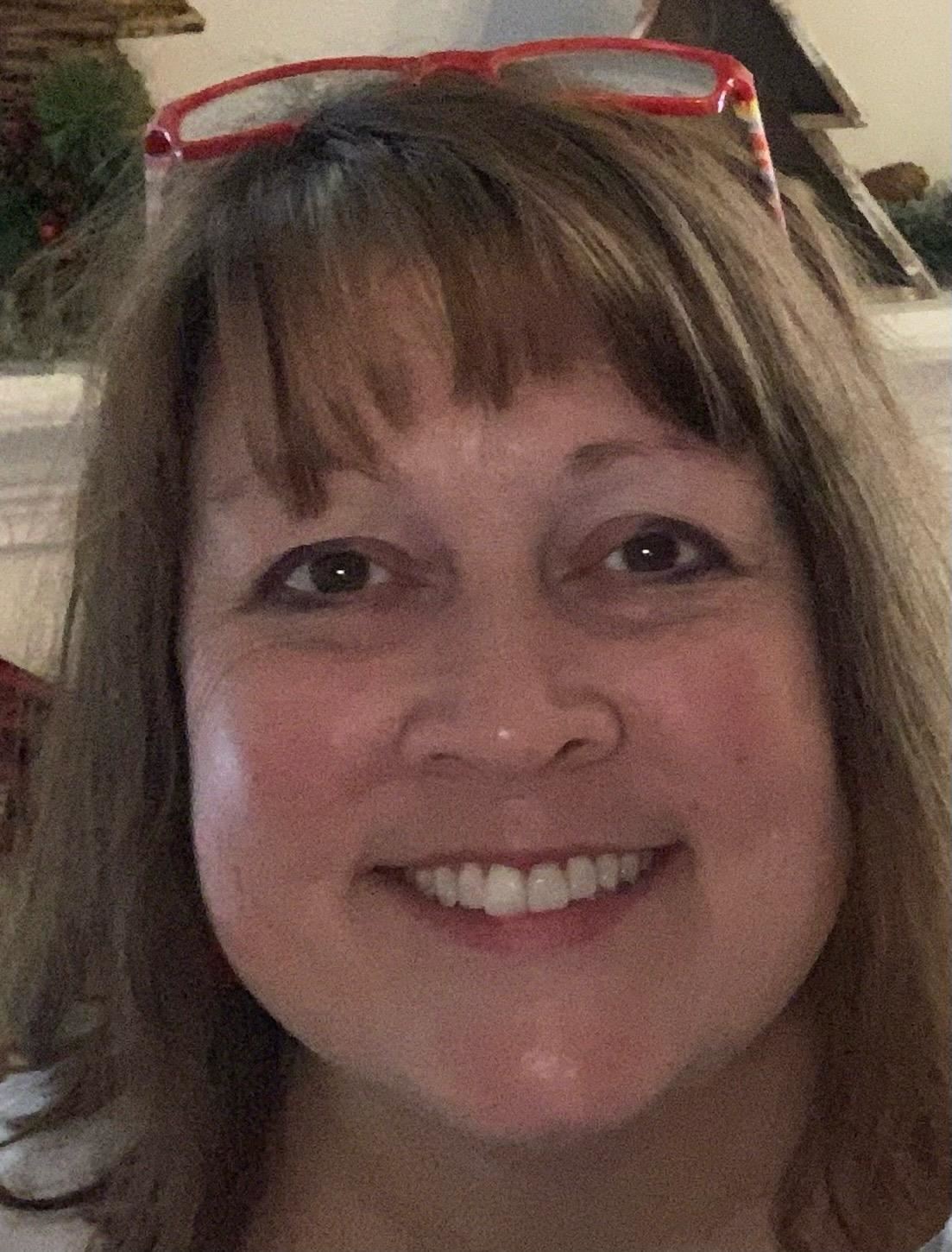 Phone:
Email:
Degrees and Certifications:
Mrs.

Jodi Lay, Principal

To the Stough Magnet Elementary Staff, Families, and Community,

This evening is full of excitement for me as I accept the WCPSS School Board's approval to become the next Principal of Stough Magnet Elementary School. I recognize your school community has worked hard to push student achievement for all students, to create a school environment that celebrates diversity, and to show care for each other in the craziest of times, a global pandemic. Stough Magnet Elementary School is a very special school, and I look forward to becoming an "official" Stallion, on Monday, March 13, 2023.

I am originally from western Pennsylvania, graduating from Slippery Rock University with a bachelor's degree in education. I spent some time teaching in both Virginia and Florida before making North Carolina my home. I spent fifteen years teaching middle school science at Leesville Middle, West Cary Middle, and Lufkin Road Middle before becoming an administrator. During that time, I earned a master's degree in science education from East Carolina University and a master's degree in school administration from the University of North Carolina- Chapel Hill.

In February of 2014, I became the assistant principal at Leesville Elementary School. During my nine years at Leesville, I worked very hard to learn from the talented people around me. I learned about high quality, effective instruction at the elementary level. I learned about equitable practices and how to remove barriers so that all children have access to the high quality instruction they deserve. I learned about diversity and how our differences come together to strengthen a community. I learned about caring for my staff and the importance of a healthy work/life/family balance. I learned how to lead and who I am as a leader. I will always be grateful for my time in the Leesville Elementary Community.

A new season begins for me today. It is time for a new challenge, a new opportunity for growth. It is time to work hard for the students at Stough Elementary as they deserve nothing less than the very best that I have to give. It is time to love and care for a new community of teachers and staff who have dedicated their lives to this profession. It is time to lead in a way that I have been called to and have been preparing for my entire career.

I look forward to meeting all of you in the weeks and months to come!

Your newest Stough Elementary Stallion,

Jodi Lay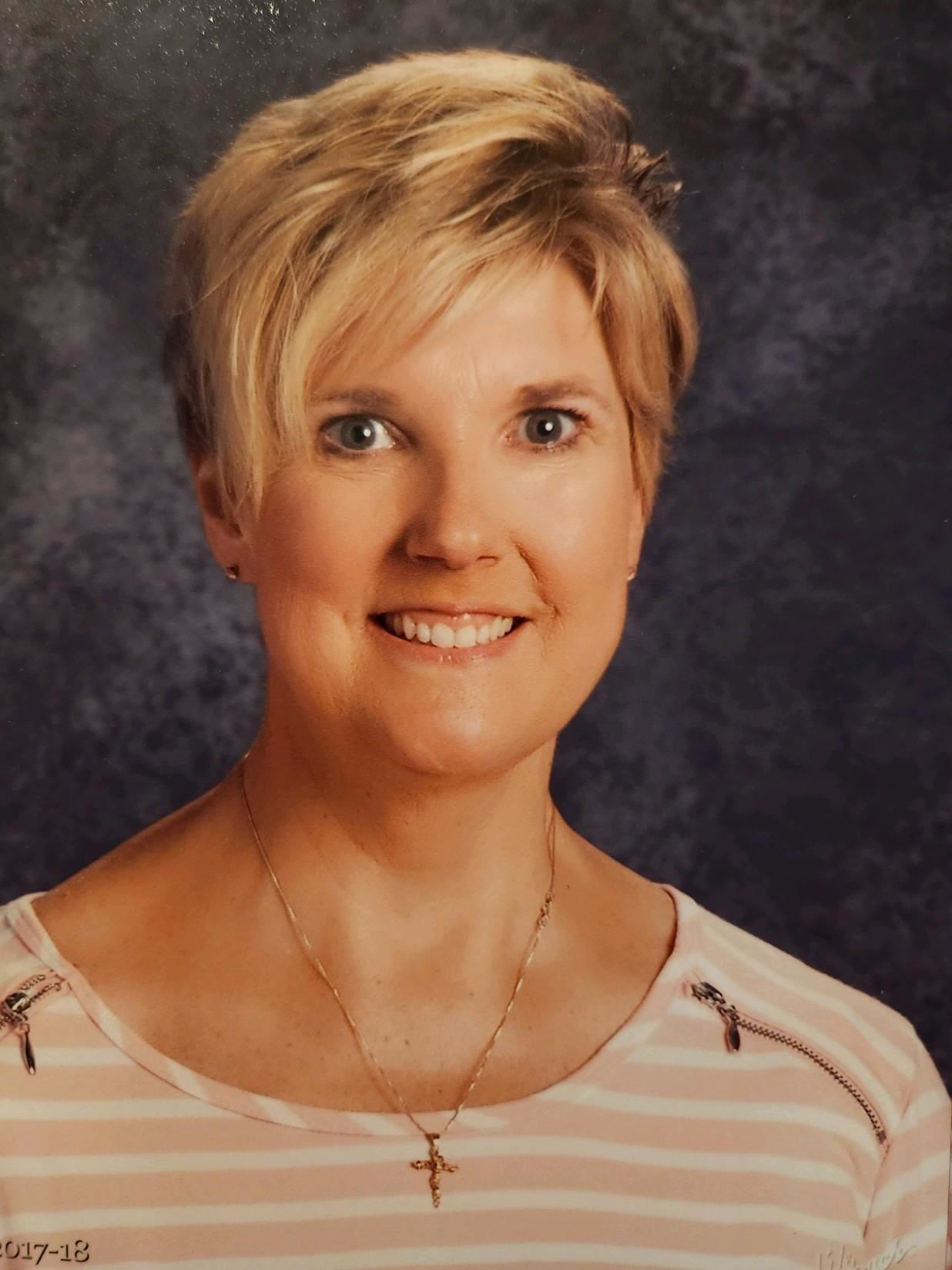 Phone:
Email:
Degrees and Certifications:
Mrs.

Maggie Mariella - Assistant Principal

Hello, Stough Community.

My name is Maggie Mariella. I am humbled and honored to be your Assistant Principal. I look forward to meeting and building strong relationships with everyone.

A little about myself:

I bring more than 22 years of education/leadership experience to this role. I have worked for WCPSS for 11 years, including the last seven as the Instructional Facilitator/ Literacy Coach and Family Engagement Coordinator at Conn Magnet Elementary.

I'm originally from Pennsylvania and hold degrees in Early Childhood Development & Elementary Education, Curriculum in Instruction & Assessments, and licensure in K-12 Administrative Leadership. I genuinely believe in being a lifelong learner.

On a personal note, I am married and the mom of 2 silly fur babies. Family, friends, and helping our favorite charities are what you'll find my husband and I doing in our spare time, along with rooting on our favorite sports teams.

Once again, I look forward to meeting and working together to positively and successfully navigate our students' journeys. Please feel free to reach out to me with any questions or concerns at mmariella@wcpss.net.

Sincerely,

Ms. Maggie Mariella M.Ed.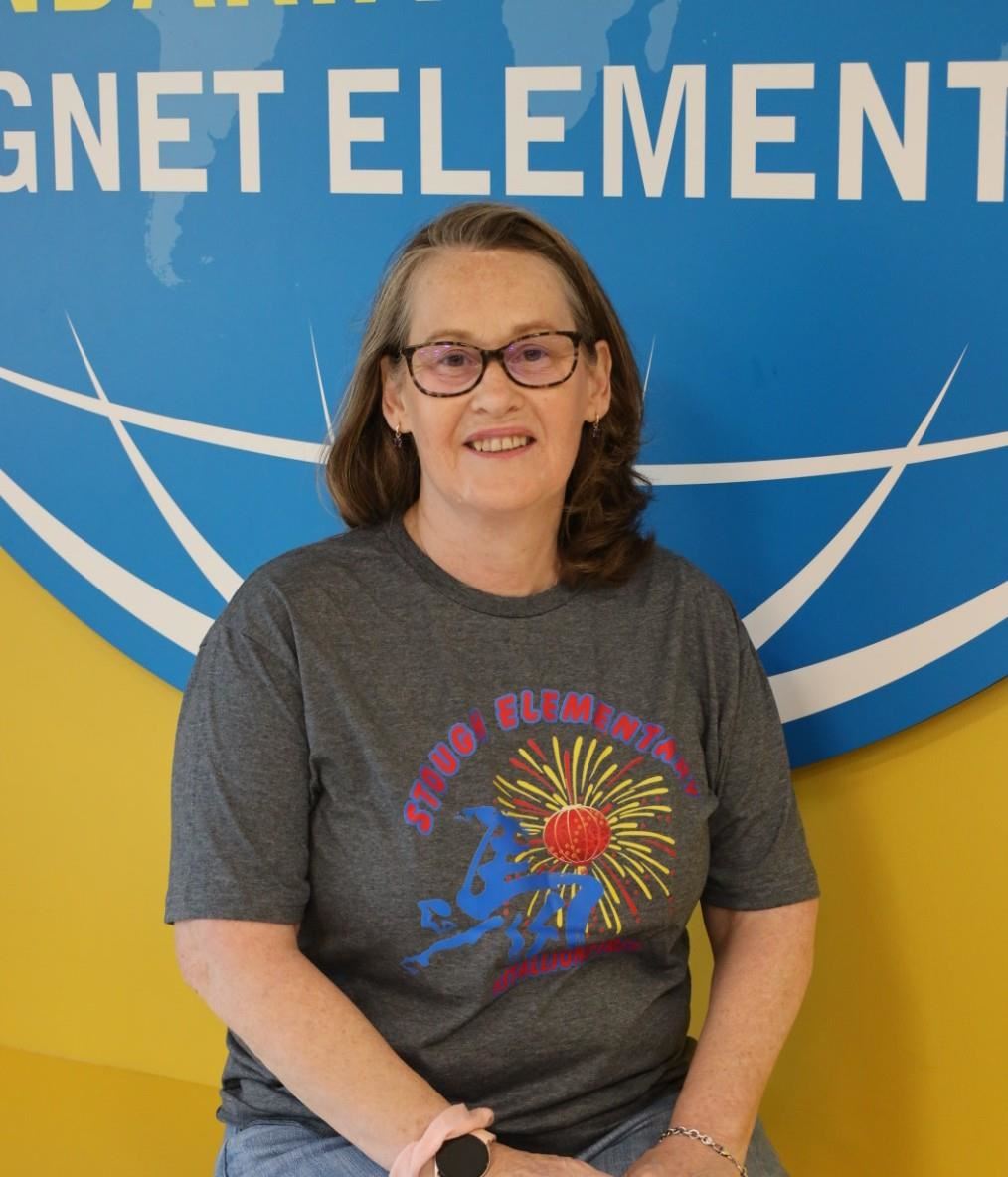 Phone:
Email:
Degrees and Certifications:
Mrs.

Ann Coventry, Lead Secretary

Ann Coventry has worked for WCPSS for 17 years. She is a British-born native. She attended boarding school near London from the early age of eight to seventeen. Her family lived in Lagos, Nigeria during her early years. She spent her holidays with them in Africa experiencing the traditions and culture of the Hausa and Yoruba tribes. After her graduation at seventeen, Ann trained at the London Cordon Bleu School of Cooking, becoming a Cordon Bleu Chef. With her degree in French cuisine, she began her career at 10 Downing Street, working with Maggie Thatcher, John Majors, various Parliament cabinet members, and a variety of celebrities, including the members of the Monty Python team. Ann has travelled extensively through Europe as well as Mexico, Bahamas, and Canada. She has family living in Singapore and London whom she visits frequently.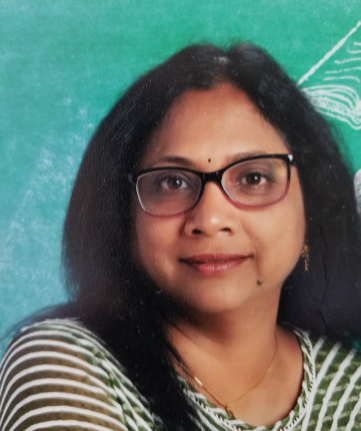 Phone:
Email:
Degrees and Certifications:
Mrs.

Brunda Govindamma, Data Manager

Hello! My name is Brunda. G. Brundavan.
I grew up in India and have a Bachelor's in sociology and a Masters in public admin. This is my 6th year working at Stough Elementary. I live in Raleigh with my husband, a son and daughter who are former students of Stough. I have 2 dogs too. I am looking forward to having a wonderful year with you all.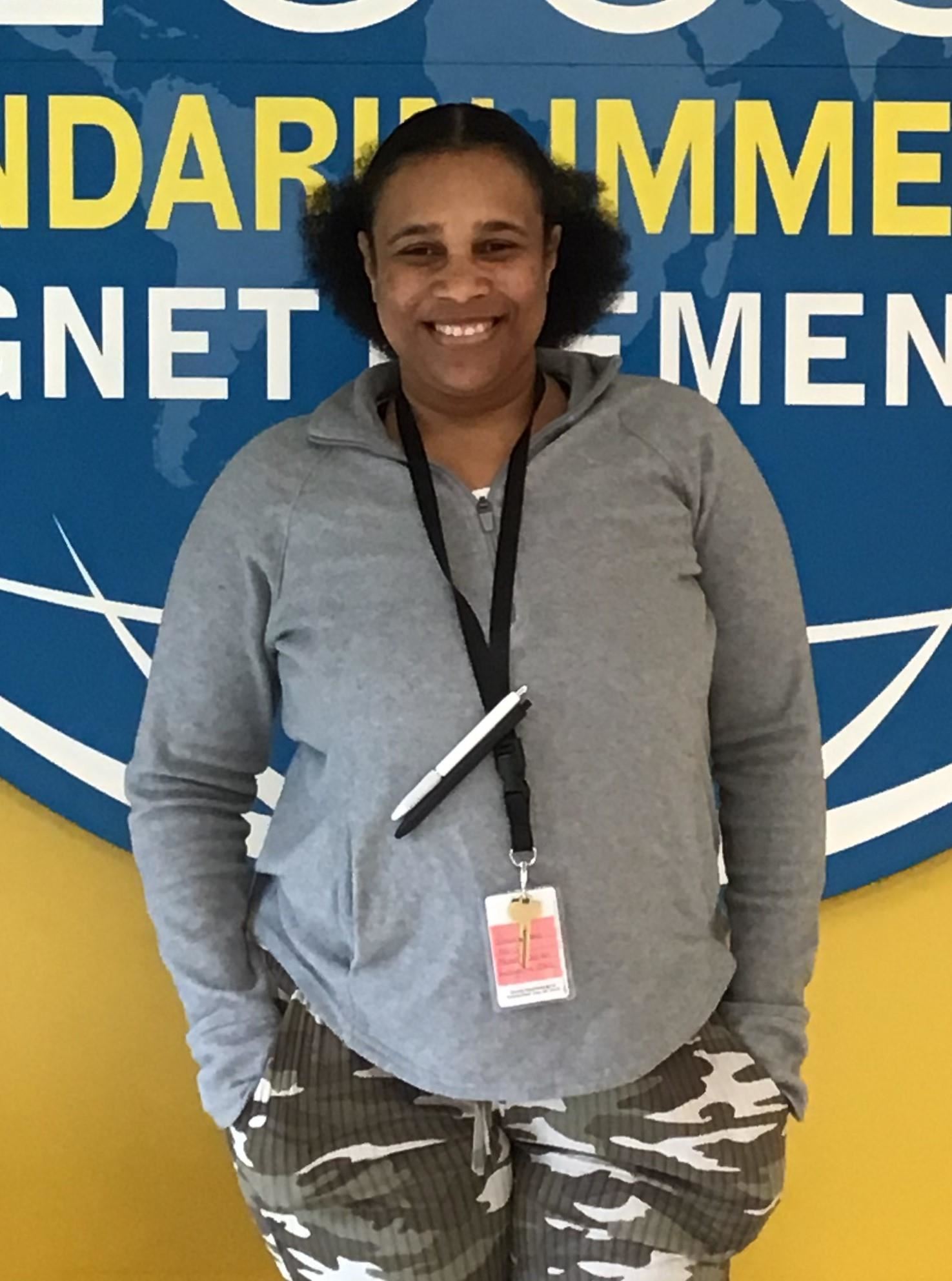 Phone:
Email:
Degrees and Certifications:
Mrs.

Amanda Whitaker, Receptionist

My name is Mrs. Amanda Whitaker, and this is my first year here at Stough Elementary and I am so excited to be part of the family. I was born in Columbia, South Carolina and I was raised right here in Raleigh, North Carolina. I enjoy spending time with my husband, my 2 daughters, and my son. I also enjoy traveling, trying different foods, and being creative as well as decorating. When it's time for football season, I cheer on the Clemson Tigers and the Carolina Panthers.