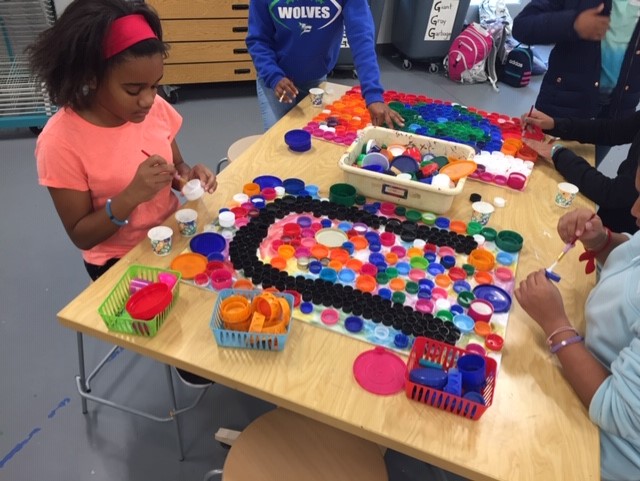 Art Club

WHAT? Our student artists in 4th and 5th grade at Stough will bring out their creative side as they create special projects aside from what they do in art class, work on building decoration, create murals, and participate in other ways to create a colorful school.

WHO? Students in 4th and 5th grade, up to a maximum of 20 students.

WHEN? Every Friday morning from 8:20AM to 9:00AM. Starting October 11th through May 15th.
Choir Club

WHAT? Do you love to sing? Do you enjoy learning songs from around the world? Then Choir Club is for you! Students in Choir Club will learn about vocal techniques, improve musical skills and perform songs at school events.

WHO? Students in 3rd, 4th and 5th grade

WHEN? Monday Mornings from 8:20-9:00AM in Room 1504 (the music room). (October 7th- May 18th)
Running Club

WHAT? Join Mr. Hooker on the track each week for the Stough Running Club and an opportunity to develop your skill of running and improve your cardiovascular fitness. Students will engage in fun games and activities which will teach the following skills and concepts for running: Warm Up and Cool Down, Form, Stride, Pacing and more…

WHEN? Wednesday Mornings, 8:30am-9:10am, (Starting October 2nd through December 18th)

WHO? Grades 2-5 (space is limited)

EQUIPMENT REQUIRED: Sneakers & Water Bottle
Mad Science

WHAT? Take a voyage of discovery into the atmosphere and beyond! Explore planets, moons and other space phenomena in our solar system. Discover the difficulties of space travel, the challenges of living in space and try assembling a satellite while training to be an astronaut. Build exciting space travel take homes like rockets and shuttle copters, and see a launch. Students will have lots of projects to make and to take home, plus - Mad Science is the ONLY organization licensed to use these activities for summer camps and school programs. All material developed by Mad Science and NASA.

WHEN? Tuesday Afternoons from 4-5:30 pm (Starting October 1)

WHO? Students in grades K-5