Intervention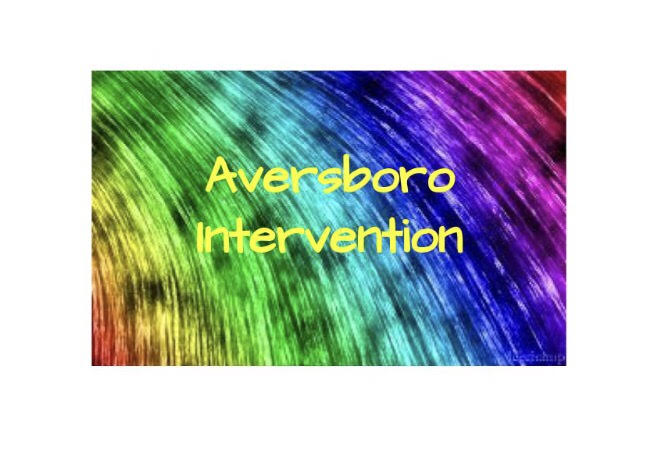 Vicki Artis, Counselor

Email:

vartis@wcpss.net

Twitter:

@Averscounselor

Classroom Website:

aversborocounselor@weebly.com

I have worked in Wake County Public Schools for 16 years. I received my Masters in School Counseling from North Carolina Central University. I have been a school counselor at Aversboro Elementary for my entire school counseling career. I am also a National Board Certified School Counselor. When I am not working, I enjoy spending time with my husband and family, reading, and traveling.

I love being the School Counselor at Aversboro Elementary. As the School Counselor, I enjoy working closely with students, teachers, administration, and parents. As the School Counselor, I am charged with many tasks. I provide support and resources to teachers and parents to support student academic, personal/social, as well as career development. I currently serve on the school's Leadership Team, School Improvement Team, Positive Behavioral Interventions & Supports Team, and coordinate 504 Plans. My overall goal is to help students to acquire the necessary skills to be productive citizens.

Cindy Martin, AIG/STEM

Email:

Creativity is thinking up new things. Innovation is doing new things.

-Theodore Levit

I share many roles and titles at Aversboro, but the core skills of critical thinking, creativity, collaboration and communication, are part of my teaching every day. As STEM Coordinator, I am here to support teachers to create learning experiences that motive and encourage students to take part in real world learning experiences. By collaborating with teachers on integrated units of study, we are working on changing the culture of our school into a problem solving and student centered learning environment.

I teach a LEGO Special where we use the Engineering Design Process to build and creatively solve problem with bricks. I have taught in Gifted Education for 15 years. I believe in not only providing academic challenges to gifted students, but also taking time to address the social and emotional needs of our gifted students. My goal as an educator is to help all students learn the skills that will make them successful problem solvers ready to face the challenges of elementary school and beyond.

I have been a Wake County educator since 2004. I am originally from Pennsylvania and called Philadelphia my home for 10 years. After moving to North Carolina in 2004, I began teaching at Aversboro and have stayed at Aversboro ever since! I have two daughters who also attend Aversboro. Not only do I appreciate working with such a dedicated and committed staff, I feel fortunate that my children can attend such a caring and dynamic school!

Amy Merritt, Literacy

Email:

amerritt@wcpss.ney

I began my career in Wake County in 2006 at Aversboro Elementary. I have been a K-2 Enrichment teacher, a Math Intervention teacher, a Literacy Intervention teacher, a Literacy Coach, and most recently I added Testing Coordinator to my responsibilities. I also serve on Aversboro's Leadership Team and am a member of the Curriculum Support Team. Being the K-5 Literacy Coach not only allows me to work with a wonderfully talented staff, it also gives me the opportunity to explore new and exciting ways to teach reading and writing. I believe we have a responsibility as educators to never stop learning and improving our craft which is why I love my role as Coach.

I received my Bachelor's degree in Elementary Education and my Master's degree in Language and Literacy from the University of North Carolina at Wilmington. I began my career in the Craven County Public School System and also taught in New Hanover County. Prior to moving to the Raleigh area, I held the Director of Education position at Sylvan Learning Center in North Myrtle Beach, SC. The decision to leave Myrtle Beach was not an easy one, but it brought me to Aversboro and an amazing school family that is dedicated to helping students achieve their highest potential.

Danielle Milligan, ESL

Email:

I am Danielle Milligan, the ESL teacher at Aversboro ES. This is my fourth year as an ESL teacher and my first year at AES! I have taught for 11 years in Wake county and a total of 16 years between VA and NC. I live in Fuquay Varina with my family and have 2 children at FVHS. I am excited to know and teach your children this year!

Kayla Rothrock, Literacy

Email:

I have been a teacher at Aversboro for the past eight years. I completed my undergraduate degree at North Carolina State University and I also received my Masters Degree from NC State. I have taught third grade for seven years. When I am not teaching I enjoy spending time outdoors with my husband and son, visiting with family and friends, cheering on the Wolfpack, and traveling!

This year I am taking on a new role at Aversboro Elementary. I am the IRT, Instructional Resource Teacher. My job is to work with teachers to provide resources and support to impact student learning. Part of my job is also being a Reading Intervention Teacher to provide students with additional literacy support. I love to watch students connect with their learning and take ownership of it.

Doreen Tyler, Literacy

Email:

datyler@wcpss.net

Twitter:

@DJGTyler

I have been teaching in North Carolina for 19 years. My husband and I moved to NC in 1997 where I started teaching 2nd grade in Harnett County for 3 years. In 2000, I transferred to Aversboro Elementary and haven't left! I taught first grade for one year and have spent the remaining years in reading intervention. I am originally from Rome, New York where I received my bachelor's in elementary education and my master's in reading. In my spare time, I love spending time with my family and friends.