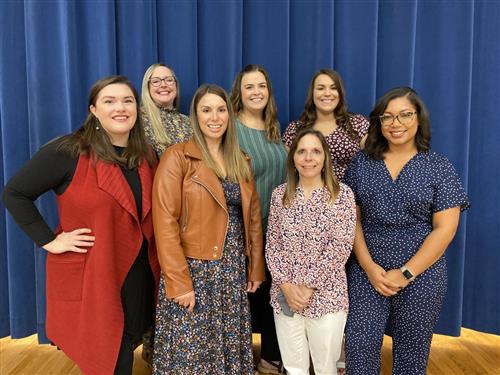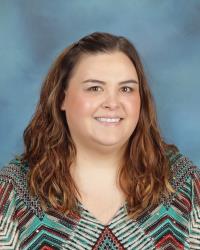 Phone:
Email:
Degrees and Certifications:
Mrs.

Bridgette Crose

Hello Aversboro families! I am so excited to be your child's 5th grade teacher this year! I was born and raised in Minnesota but moved to the Jacksonville, Florida area for a teaching job in 2004 where I met my husband, Aaron. We have two Soft Coated Wheaten Terriers named Lila and Luka who love to sleep and go for car rides. I am thrilled to begin my 17th year as an educator at Aversboro! My experiences in education include teaching first, third and fifth grade as well as working with teachers as an instructional coach; I completed my Master's degree in Educational Leadership in December, 2019. When I am not at school you will find me crafting, reading or shopping! I love both the beach and the mountains so the Raleigh area is the perfect place to be! I can't wait to get to know you this year, please reach out if you need anything!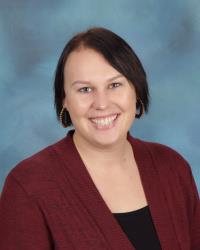 Phone:
Email:
Degrees and Certifications:
Mrs.

Katelin Franzen, AIG

Hi owls! My name is Mrs. Franzen and I will be Aversboro's AIG teacher. I am new to Aversboro and North Carolina as my husband, Bret, and I moved here from Minnesota recently.

I have taught fourth grade and innovation station, a specialist class for K-5 students focusing on technology and the 4 Cs. My favorite thing about being a teacher is helping students grow as learners, both inside the classroom and out in the world! In 2019 I finished my master's degree in learning design and technology and believe that technology in education should enhance learning. I have also written STEM curriculum, math curriculum, and worked as a project manager. This will be my 7th year teaching.

My mom is also a teacher in Minnesota and I always looked up to her growing up. I want to be a teacher who challenges students to push their potential while still encouraging them to embrace their strengths. Critical thinking, creativity, communication, and collaboration are always a huge focus in my classroom.

I live in Holly Springs with my husband, Bret, and our two pets- Porter, a black cat, and Finnley, a German Shepherd. In my spare time, I love to run, go to the beach, read, and listen to podcasts. I am a huge Green Bay Packer fan, too! Go pack go!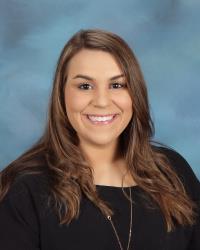 Phone:
Email:
Degrees and Certifications:
Mrs.

Ashley Foisy

I am Ashley Foisy and this is my 5th year teaching kindergarten at Aversboro Elementary. Before teaching at Aversboro, I taught in Johnston and Carteret County. I received my teaching degree from East Carolina University (Purple/Gold)!!!

I love teaching Kindergarten because each day is fun and exciting. There is no greater joy as a teacher than seeing a child learn something new, and in kindergarten we get to experience that everyday.

When I am not teaching, I enjoy going to the beach, "do-it-yourself projects," and spending time with family and friends.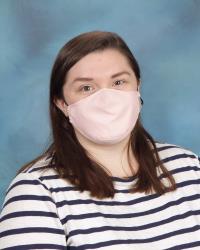 Phone:
Email:
Degrees and Certifications:
Mrs.

Emily Lorbacher

I have been working in Wake County since I began teaching 7 years ago. I have taught in third and fourth grade. I graduated from North Carolina State University with a degree in Elementary Education with a concentration in STEM. I am married and live in Garner. I enjoy crafting and spending time with my husband, cat and friends when I am not teaching.

Twitter: @MrsLorbacher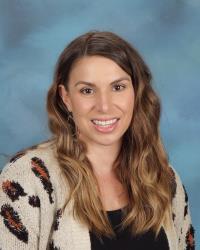 Phone:
Email:
Degrees and Certifications:
Mrs.

Kayla Rothrock, Instructional Facilitator/Literacy Coach

I have taught at Aversboro for the past ten years. I completed my undergraduate degree at North Carolina State University and I also received my Masters Degree from NC State. Go Pack! I taught third grade for seven years prior to being in my current role as the Instructional Facilitator. My job is to work with teachers to provide resources and support that will impact student learning. This year I will be taking on an additional role as Literacy Coach!

When I am not teaching I enjoy spending time outdoors with my husband, son, and daughter, visiting with family and friends, cheering on the Wolfpack, and camping!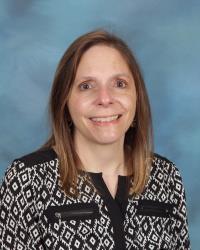 Phone:
Email:
Degrees and Certifications:
Mrs.

Doreen Tyler, Intervention Facilitator

I have been teaching for 23 years and 20 of those years have been at Aversboro! Aversboro ROCKS!! I am originally from central NY and graduated college with a BA in Elementary Education and a master's degree in K-12 Reading. My job as an Intervention Teacher is to support students with reading. I am also the Intervention Facilitator. Outside of teaching, I enjoy spending time with my husband and daughter, watching my daughter tap dance, helping out at LaRoma Pizza (our family restaurant), and spending time with friends!