Fourth Grade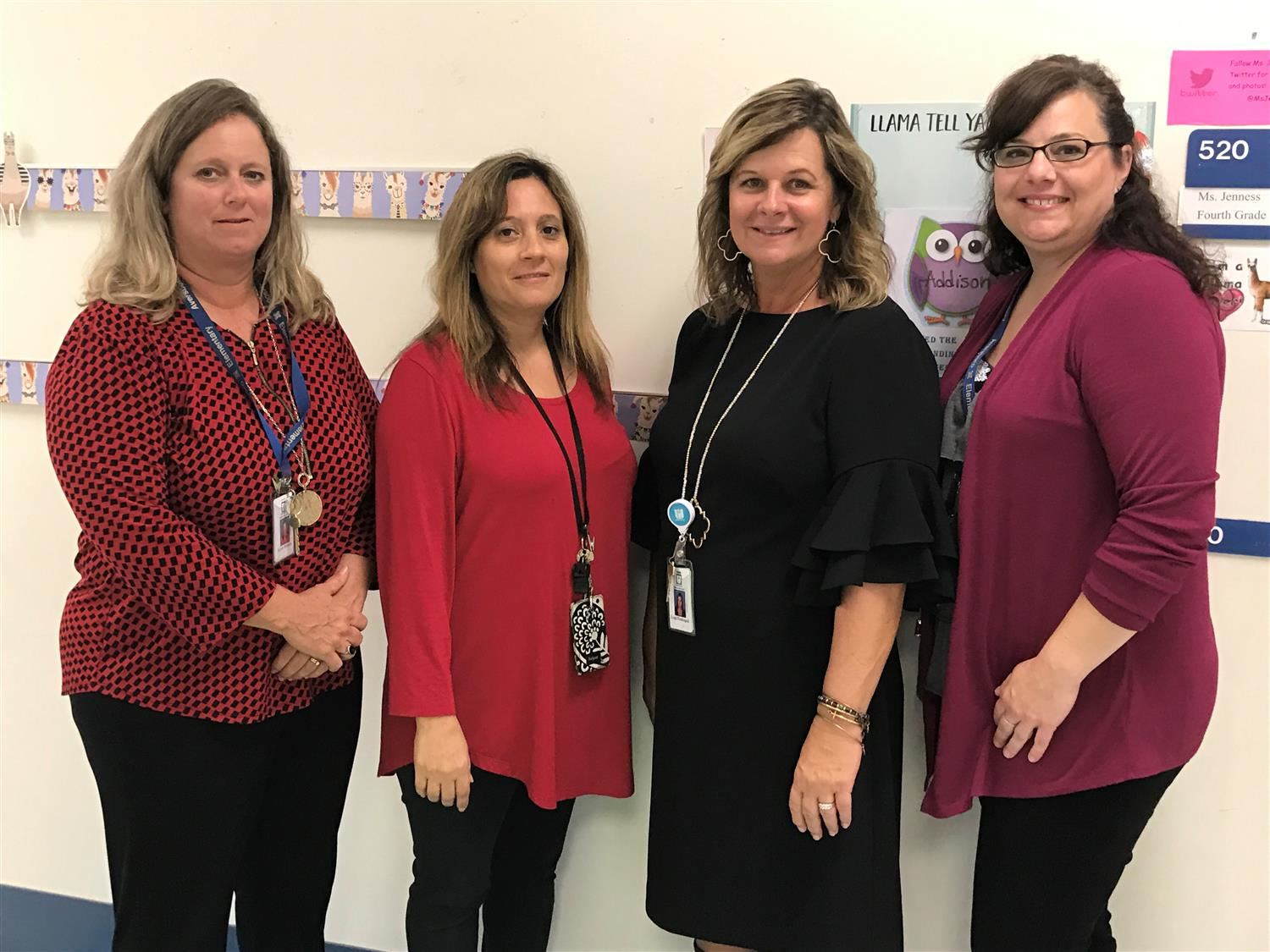 Cindy Baker

Email:

Christy Jenness

Email:

cjenness@wcpss.net

Twitter:

@MsJenness

Ms. Jenness has been in education for 19 years. She has taught 2nd, 3rd, and 4th grades and served as an Instructional Math Coach and STEM Coordinator. Ms. Jenness is originally from Pittsburgh, PA. She earned a B.S. in Elementary Education from Indiana University of Pennsylvania and a Master of School Administration from Western Carolina University.

In her free time, Ms. Jenness enjoys spending time with her two children and two cats. She loves watching Pittsburgh football and hockey, reading, and seeing live music. Ms. Jenness also loves to travel. She's been to England, Whales, France, Germany, Switzerland, Holland, Belgium, and China.

Leigh Pendergraft

Email:

lpendergraft2@wcpss.net

Twitter:

@lpendergraft

I have been employed in the Wake County Public School System for 25 years. During my tenure in the school system, I have taught Second Grade, Fourth Grade, Fifth Grade, and Intervention. I completed my Undergraduate Degree at Meredith College where I majored in Psychology, and received a K-6 teaching certification. I am a Garner native, but lived in Wilmington, North Carolina when my children were young. My husband works for Duke Energy and my two children both attend college. When I am not working, I enjoy spending time with my family, relaxing in Emerald Isle at our second home, reading, boating, and riding my bicycle.

I enjoy being a fourth grade teacher at Aversboro Elementary! I knew that I wanted to be a teacher at a very young age. I currently serve on the school's Building Community Committee, and as a mentor to beginning teachers. I have also served on the Wake County Public School System's Teacher Leader Corp for five years. The best part of my job is my daily interactions with students. I cherish my time spent with students, they are loving, brutally honest, humorous, active, and curious individuals. It is a pleasure to help them on their learning journey!

Kristie Robeson

Email:

krobeson@wcpss.net

Twitter:

@KrobesonKristie

I have been employed with the Wake County Public School System for nine years. During my tenure with the school system, I have taught special education and fourth grade. I taught at Timber Drive Elementary for seven years prior to coming to Aversboro Elementary. I love my new team at Aversboro and I feel fortunate to be a part of the Aversboro family. I received a four-year degree at Meredith College in Biology and then attended Peace College to receive my education degree. I was part of a grant program with Wake County that allowed me to lateral entry into teaching while obtaining my licensure at Peace College. I am currently licensed to teach K-12 special education and also K-6 regular education. I have served on several committees while with Wake County including math, Tier 3, and STEM committees.

When I am not working, I enjoy working out, coaching travel softball, going to the beach, and spending time with family and friends. My husband and I have two children. We have a son, Bradley who is a sophomore at UNCW and a daughter, Kaitlyn who is a freshman at Garner Magnet High School. As a teacher, I strive to build positive relationships with my students and provide them with the tools that they need to become successful 21st century learners. I challenge my students to bring their best every day, collaborate with peers, and be great problem solvers so that they can be successful in the world we live in.