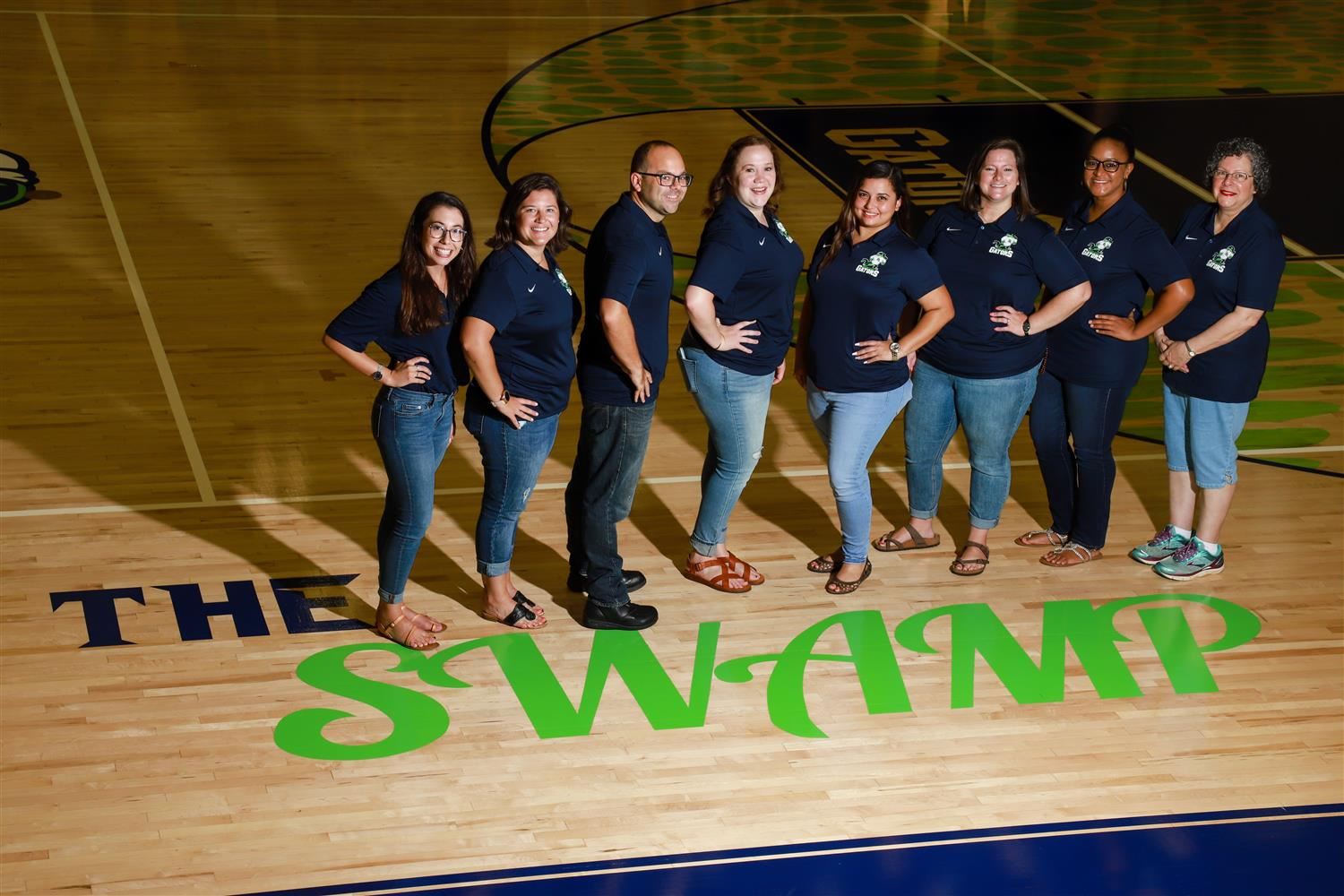 Pictured above, left to right: Elise Denman, Counseling Intern; Karah Fegeley, Administrative Assistant; Rob McAuliffe, Counselor; Emily Simpson, SAP Counselor; Mayra Garcia, Counselor; Hamilton Roberts, Dean of Students; Natalie Wiggins, School Psychologist; and Claire Larsen, School Nurse.

Green Level High School Student Services is dedicated to cultivating an equitable, inclusive, and culturally responsive environment that promotes self-discovery and fosters the realization of every student's potential.

Each student is assigned to a counselor by the first letter of their last name. We are here to partner with students to support their personal, social, academic and career needs. We look forward to meeting you all soon!

Students: If you wish to make an appointment with your counselor, please click on the counselor's name in the table below to go to their website on YouCanBook.me. Follow the instructions to sign up – your confirmation email will be the hall pass to come to Student Services at your selected time. Counselors will not call students out of class for appointments. If you have an emergency, please tell an adult who will contact Student Services to come immediately.

Parents: If you wish to make an appointment with your child's counselor, please email the counselor directly to set up an appointment. We reserve time in the mornings and afternoons for parent meetings since we need to be available to students during the school day for appointments. Parents, counselors will accept emails only - DO NOT SIGN UP FOR APPOINTMENTS ON BOOK ME.