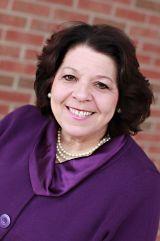 Phone:
Email:
Degrees and Certifications:
Muriel Summers

Principal

Muriel Summers has been the principal of A.B. Combs since 1998. She holds a BA degree from UNC-Chapel Hill, a master's in Elementary Education from UNC-Charlotte, a master's in School Administration from the University of Maryland and an honorary doctorate from California University. One of the greatest professional joys of her life is being the principal of A.B. Combs.

Ms. Summers has guided our school to create the first Leadership Elementary School in the nation. Combs has received many national awards under Ms. Summers' leadership including, The National Blue Ribbon, The National School of Character, The National Magnet School of America, and the Lighthouse Recognition Award from FranklinCovey. Ms. Summers has been recognized as Wake County's Principal of the Year, one of North Carolina's Women to Watch, and in 2014 received the coveted Friday Medal of Honor for her contributions to education. She is the very proud mother of Banks Summers, a UNC-W graduate in elementary education and lives in Savannah, Georgia and Colin Summers, a recent graduate of Wake Forest University who works in Raleigh for Prometheus Group.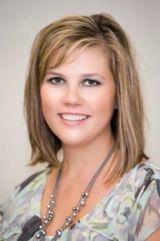 Phone:
Email:
Degrees and Certifications:
Juley Sexton

Assistant Principal

Juley is a native to Wake County and grew up in Fuquay-Varina. She is a graduate of Meredith College with a degree in Psychology and certification in Elementary Education, received her National Board Certification in 2012, and completed her master's degree in Executive School Leadership in 2015. She began her teaching career at AB Combs in 2000 and is passionate about our leadership model. As a former kindergarten and 1st grade teacher, Juley first transitioned into the role of Magnet Coordinator and then into the role as an Assistant Principal. Juley and her husband, Ryan, reside in Cary with their three children.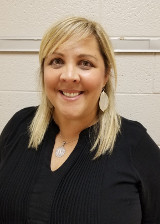 Phone:
Email:
Degrees and Certifications:
Traci Totherow

Magnet Coordinator

My name is Traci Totherow. I graduated from Meredith College in 1993, with a B.S. in Child Development, as well as a K-6 Certification. I am thrilled to be at Combs...again! My first time at Combs began in 1998, and in 2003, I left to teach closer to home and be near my newborn daughter in Clayton. I've taught Kindergarten, First, and Second grades, and I am happy to be back "home" at Combs in Kindergarten!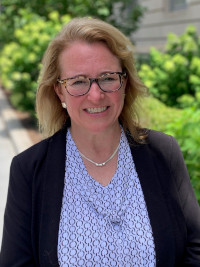 Phone:
Email:
Degrees and Certifications:
Rozanne Todd

Principal Intern

I am thrilled to join Mrs. Summers and Mrs. Sexton on the administrative team at A.B. Combs to support the amazing programs that craft your award-winning school. I am honored to continue my professional growth with you after teaching at the elementary, middle, and high school levels throughout my career in education, which began in 1989 after graduation from Bowling Green State University. I began my teaching career as a Science Educator in the newly merged Durham Public Schools and then broadened my experience while an active parent raising my own four children who all attended WCPSS. During their early years, I served as an Instructional Assistant with English Language Learners and in Kindergarten, a room parent, PTA volunteer, substitute teacher, and Staff Appreciation chair to offer my talents to the schools that gifted my children with their important academic and social-emotional foundations. After that, my instructional experience in Wake County Schools was broadened by serving as a Special Education teacher, most recently at Apex High School in the Occupational Course of Study. Before that, I was also fortunate to expand my teaching skills as an Autism Support Teacher, Cross Categorical Resource Teacher, Literacy Lead, and Mentor, all in WCPSS. As a fellow in the Wake Principal Leadership program at NC State, I continue to live my dream of school leadership and model a growth mindset for my now four adult children and two grandchildren. My ever-supportive husband Scott can be seen behind sound equipment at school events or wrangling our energetic dog on long walks through our neighborhood. To sharpen the saw, we enjoy dinners with friends, visiting our grandchildren, playing music together, and trying to keep up with our own adventurous parents. I look forward to getting to know and serve the wonderful students, families, and staff of A.B. Combs this year as we Blast Off for Success!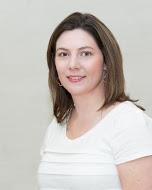 Phone:
Email:
Degrees and Certifications:
Paula Everett

IRT

Paula Everett began her teaching career at A.B. Combs in 2003. During her time at Combs, she has had the opportunity to teach 1st, 2nd, and 3rd Grades. Paula holds a Bachelor's of Science in Education from Methodist University in Fayetteville, NC. She and her husband have three beautiful children. Paula has a tremendous passion for the Leadership Model and encourages all students to work to their fullest potential.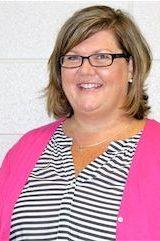 Phone:
Email:
Degrees and Certifications:
Jodee Gupton

Leadership Lab School

Jodee Gupton brings more than twenty years of experience to A.B. Combs. Having served as a classroom teacher, technology facilitator, and magnet coordinator, Ms. Gupton is currently collaborating with Combs and other Wake County Leadership schools to develop and enhance the leadership model. As the Senior Administrator for Wake County's Leadership Lab School, Ms. Gupton works closely with the administrative teams at Combs and the other Leadership schools to provide ongoing support for the leadership model that makes Combs so unique. Outside of school, Ms. Gupton enjoys spending time with family and friends, reading, and DIY projects. She holds a Bachelor of Arts in Education from the University of North Carolina at Chapel Hill and a Master's in School Administration from North Carolina State University.
Phone:
Email:
Degrees and Certifications:
Susan Staton

Administrative Assistant

Being a former A. B. Combs student and parent, Susan Reeves Staton is very honored to have been working for Combs Elementary for the past 20 years as the Administrative Assistant. Ms. Staton works very closely with administration, handling all bookkeeping, payroll, personnel and Leadership Day registration.


Mrs. Staton enjoys the beach, estate sales, crafting and spending time with her husband Tom, family, and friends.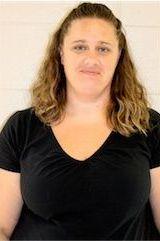 Phone:
Email:
Degrees and Certifications:
Denise Price

Data Manager

My name is Denise Price and I began working at AB Combs as a Teacher's Assistant in First grade in 2006 and was the Receptionist before taking on the role as Data Manager. I am a mom to a beautiful girl, Haleigh and the Aunt/Mom of Alex, Jessie, and Taylor. I am very busy, to say the least. When we are not at school we like to play games together and just relax and watch movies with each other. I am looking forward to my journey at AB Combs this year and hope to enjoy many more!
Phone:
Email:
Degrees and Certifications:
Heather Barnes

Clerical Assistant

Heather initially joined Combs as a Kindergarten parent and currently has two boys attending Combs. She immediately started volunteering in the classroom and became an active member on the PTA Board. She is now very excited to continue her journey with us as the school receptionist. She is originally from Arizona and moved to North Carolina in 2009. She resides in Cary with her husband and two boys.
Phone:
Email:
Degrees and Certifications:
Ella Walker

Head Custodian

Ms. Walker joined the Combs family during the 2018 school year. She is a native to Wake County, and raised her family right here in Raleigh. She has five children and three grandchildren. We are very excited to have Ella on our team again this year.