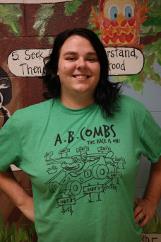 Phone:
Email:
Degrees and Certifications:
Tabitha Perry

Cafeteria Manager

My name is Tabitha Perry. I grew up in Wake Forest, but now live in Zebulon. I've been with Child Nutrition since 2009. My husband, Jason is an electrician and has two amazing children, Angel and JJ, whom I love very much. In my free time I love to bake, draw, read, and spend time with my family and our dogs. I am excited to be part of the awesome Combs family!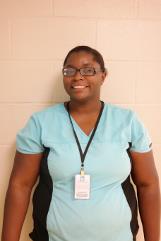 Phone:
Email:
Degrees and Certifications:
Jessica Fleming

Assistant Manager

Hi everyone! My name is Jessica Fleming and this is my 2nd year at A.B Combs. I grew up and still currently reside in Raleigh, NC and I have 3 amazing children. I love working in the Child Nutrition Field and having small talk with the children as they may come and go. I am working towards my Bachelor's Degree in Business Administration at Strayer University and I've set a short-term goal for my family and I to travel more. One of my new things that I have found myself doing lately would be trying out new cooking/baking recipes (Pinterest) while introducing my family to new foods. In my spare time, I love to watch movies, put myself into a delightful book and enjoying time with my family.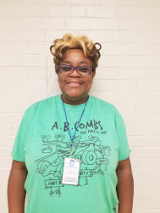 Phone:
Email:
Degrees and Certifications:
Saundra Bass

My name is Saundra Bass. I was born in Durham, NC but I grew up in Raleigh. I have been married to my husband Charles for ten years and have three beautiful children - Traquan, A'Keishe, and A'zia who is in the fourth grade here at Combs. I have an Associates Degree in Human Services from Wake Tech. I am also a Combs alumni. I love shiny things!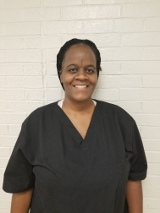 Phone:
Email:
Degrees and Certifications: