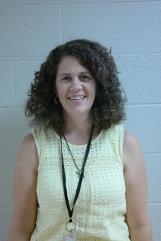 Phone:
Email:
Degrees and Certifications:
Courtney Clark

Blended Learning Coach

I am a Raleigh native and a graduate of UNC (Elementary Education) and NCSU (Instructional Technology). My husband and I are parents to 4 daughters, two dogs, two cats and a constant rotation of foster animals. I've taught on an off in Wake County for almost 20 years and am happy to have spent a few of them, including the last few, at Combs. All of my daughters have attended Combs and I know personally what a difference Leadership and the Habits can make in a child's life. My goal as a Blended Learning coach is to facilitate online learning in a way that supports the classroom experience while providing a personalized path to academic success.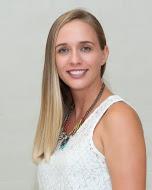 Phone:
Email:
Degrees and Certifications:
Jennifer Cline

Intervention Specialist

My name is Jennifer Cline and I have been a part of the Combs family since 2004. I graduated from NC State University with a Bachelor's Degree in Psychology. I hold a K-6 teaching license from Meredith College and a Master's Degree in Reading Education from NC State. As you can tell, reading is my passion and instilling a love for literacy in children is my mission here at Combs. In my spare time I enjoy running, yoga, spending time with my husband and 2 daughters, and curling up with a good book.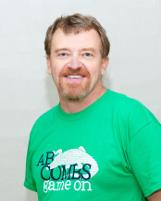 Phone:
Email:
Degrees and Certifications:
Pat Craner

Technology Support

Hello, I am Pat Craner. I started at Combs in 2012 and I love it. I am originally from Syracuse, New York (Go Orange!) where I was firefighter for 22 years. My daughter is a student here as well!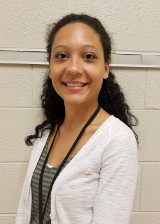 Phone:
Email:
Degrees and Certifications:
Elaina Ellingsworth

School Social Worker

Hello! My name is Elaina Ellingsworth and I am from Philadelphia, PA. I found my way down to North Carolina when I was in high school and ended up staying to pursue my dream of being a social worker. I earned my Master's Degree in Social Work from NC State (Go PACK!). As a school social worker, I assist students and their families in many ways! From linking families to resources to advocating for student and family needs. Since my powers are shared between two schools, I am at Combs two days a week. When I'm not working, I enjoy trying new foods with my fiance and cuddling on the couch with my dog!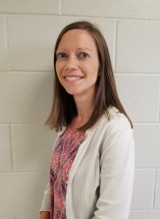 Phone:
Email:
Degrees and Certifications:
Erin Nasto

School Psychologist

I am a school psychologist serving both A.B. Combs Elementary School and J.Y. Joyner Elementary School. I spilt my time as evenly as possible between the two schools. I have been a practicing school psychologist since 2003. I earned my degrees in Pennsylvania, and have worked in both New York and North Carolina. I was born and spent most of my life in Pennsylvania, but had always dreamed of living somewhere where it was warm and sunny for most of the year, rather than cold and dreary. At my first opportunity, I moved to North Carolina and have lived here since 2004. When I am not at work, I enjoy exercising, reading, and spending time with friends and family.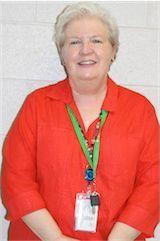 Phone:
Email:
Degrees and Certifications:
Pat O'Quinn

School Nurse

I have been a school nurse in Wake County since 2003. I serve three elementary schools; so I work at Combs one day a week and I'm on call as needed. I'm a UNC grad and avid Tarheel fan. I'm expecting my first grandchild soon.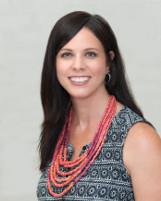 Phone:
Email:
Degrees and Certifications:
Katie Trueman

Guidance Counselor

My name is Katie Trueman and for as long as I can remember I have wanted to be a school counselor! I graduated from Marshall University (Huntington, WV) with a B.A. in Psychology. Then I pursued my dream to continue my education and received a M.A. in School Counseling. I began working at AB Combs in 2005. I think it's pretty great to be at a school that embeds Leadership, Character Education & The Habits into everything! I acquired my National Boards of Professional Teaching Standards (NBPTS) for School Counseling in 2010. I feel honored (and blushing a bit) to be named the 2014 School Counselor of the Year for Wake County Public Schools! When I'm not working with children, I love being outdoors with my husband & two cute kids, experimenting with new recipes and exploring NC with my sweet family & friends.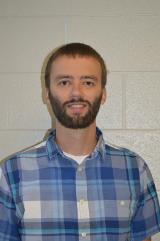 Phone:
Email:
Degrees and Certifications:
Sam Woodrum

Guidance Counselor

Hi, I'm Sam Woodrum, and I truly love being a school counselor at A. B. Combs, where my biggest job is to "seek first to understand, then to be understood." I grew up in Angier, NC but Raleigh has been my home since 2010. I received a BA degree from Gardner-Webb University and a Masters of Education in School Counseling from UNC-Chapel Hill. I love to spend time with my wife: playing board games, eating good food, traveling, camping, and playing with any combination of our four nephews, three nieces, and two cats. Besides friends and family, some of my favorite things are surfing, mountain biking, music, and storytelling.