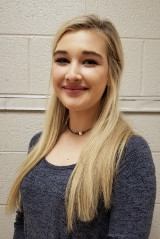 Phone:
Email:
Degrees and Certifications:
Alexandra Dockhorn

My name is Alexandra Dockhorn and I am super excited to be joining the AB Combs community this fall! I was born and raised in Leawood, KS. In 2016, I graduated from Texas Christian University with a degree in Elementary Education and emphasis in English as a Second Language. I was fortunate enough to be selected to participate in a supplemental student teaching opportunity at The International School of The Hauge in the Netherlands. While I was there, I received training and certification at the Association Montessori Internationale. Following my undergrad, I began my journey to receive my accelerated Master's degree in Special Education from Regis University in Denver, CO. I very much enjoyed living in Colorado this past year, but I am excited to start my career in Raleigh. I have a passion for traveling and expanding my perspective through the lens of different cultures. During my free time I enjoy hiking, yoga, and spending time with family.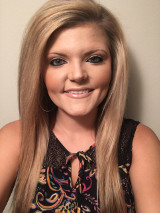 Phone:
Email:
Degrees and Certifications:
Reni-Rochelle Geddes

My name is Reni-Rochelle Geddes. I moved to Raleigh, NC from Myrtle Beach, SC. I attended college at Coastal Carolina University in Conway, SC where I received a Bachelor's degree in Elementary Education and a Master's degree in Literacy. I started my teaching career in 2014 teaching 2nd grade. I believe teaching to be my calling. I love helping children learn and getting to watch them grow. When I'm not at school I love to shop at thrift stores, go to concerts, exercise, and spend time with my family. I am thrilled to be teaching 4th grade this year and to be a part of the Combs Elementary family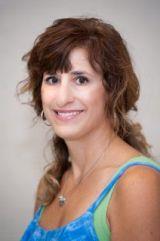 Phone:
Email:
Degrees and Certifications:
Lisa Lower

Greetings! My name is Lisa Lower and I bring more than 17 years of teaching experience to A.B. Combs. I have been a proud North Carolina resident for 21 years, enjoying the sun, surf and mountains every chance I get! My husband and I have raised three wonderful boys, all of whom attended A.B. Combs. I am thrilled to be teaching 4th grade this year! Thank you for sharing your most precious gifts with me, I promise to love your children as if they were my own! My motto is "Every day is a gift, that is why we call it the present."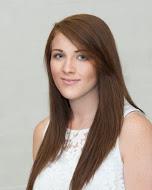 Phone:
Email:
Degrees and Certifications:
Katie Miles

My name is Katie Miles. I was born and grew up in Surrey, England. I went to the University of the West of England, Bristol, and graduated with a BA in Primary Education. I then taught Year 5 (4th Grade) for 2 years in a Surrey school, which is just outside London. I had been to the USA many times and also worked as a Camp Counselor in Pennsylvania during Summer 2012. I have always loved the American culture and found everyone to be so friendly and welcoming. I therefore took the opportunity to move and teach in North Carolina, moving in August 2015. I have thoroughly enjoyed my time teaching here and look forward to continuing to share experiences of the UK and Europe as well as learning more about the U.S. culture during my time at Combs.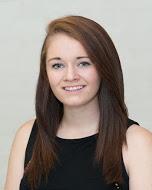 Phone:
Email:
Degrees and Certifications:
Brittany Toolen

I have taught third grade for three years and am ecstatic to be a part of the 4th grade team this year at A.B.Combs. I am originally from New Jersey, and relocated to Raleigh, North Carolina in August of 2014. I graduated from Salisbury University of Maryland with a degree in Early Childhood and Elementary Education. Soon after graduation I became highly qualified in English Language Arts. When I am not teaching I enjoy running, reading, playing lacrosse and cheering on the Wolfpack!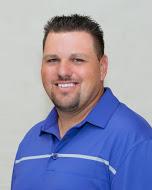 Phone:
Email:
Degrees and Certifications:
Rick Weber

My name is Rick Weber and I am very excited to be a part of the AB Combs family and fourth grade team. I have taught second, third, fourth, and fifth grades here at Combs since 2004. Besides being a teacher, I am a proud parent as well as a Lacrosse Coach. While sharpening my saw I enjoy reading, traveling with my wife, and watching hockey (Go Pens). I have traveled to 25 out of the 31 arenas! I am very passionate about the seven habits as well as our leadership model. I am lucky enough to be one of the teachers who have worked hand in hand with the FranklinCovey Corporation to bring this model to schools around the world.