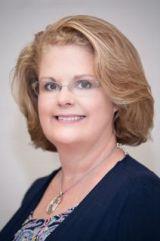 Phone:
Email:
Degrees and Certifications:
Deidra Amon

My name is Deidra Amon. This will be my 4th year at A. B. Combs and my 9th year of teaching . My husband, Richard and I have been married for 30 years. We have two children - Ashley (26) and Cody(22). My daughter is a trauma RN, and my son is a Marine and is a junior in college studying Exercise Physiology. Having lived in Georgia since I was 13 - I have to claim the UGA Bulldogs as "my team". I hold a BBA in Marketing from Georgia Southern University. This degree allowed me to work in retail management, purchasing, and advertising. My second degree is a BS in Elementary Education from Kennesaw State University in Georgia. I can't help but bring my passions of singing and acting into the classroom. I appreciate the fact that students learn in many different ways, so kinesthetic movement and music are an important part of my classroom.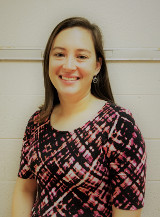 Phone:
Email:
Degrees and Certifications:
Erica Bouche

My name is Erica Bouche. I am a Raleigh native, although I did spend 3 years in Mississippi after college. I have a bachelors degree from Elon University and a masters degree from Plymouth State University. I began teaching in 2010 and am so excited to now be a part of the AB Combs family. I love watching my students grow their ability and confidence during the school year. In my free time, I enjoy walking with my husband, crocheting, reading, or completing jigsaw puzzles.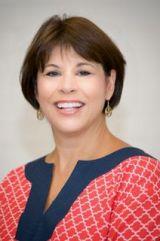 Phone:
Email:
Degrees and Certifications:
Donna Campbell

I joined the Combs staff in 2002. My 1st class of Combs Gators are now college juniors! One of my greatest joys is seeing my former students around the community applying the Leadership principles they received at Combs. Many of them stop by to touch base and get a quick hug! We share a special bond, for I too am a Combs alumnus. (Class of 1971) What a legacy! I'm a Raleigh girl and an Appalachian State University graduate. I have been happily married for 31 years and I have 2 amazing children. I have lived and worked in Winston Salem in the early childhood arena and in training early childhood educators. Once we made the move back to Raleigh and I discovered how amazing my Alma mater was and the rest is history! My passion in teaching is for children to discover what is amazing about themselves!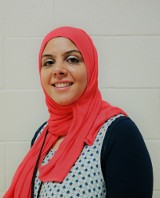 Phone:
Email:
Degrees and Certifications:
Nadah Joseph

Hi, my name is Nadah Joseph. I am originally from Brooklyn, N.Y. I went to The College of Staten Island where I graduated with a degree in Elementary Education. Shortly after, I moved to Raleigh, N.C. in 2008. I continued my education and received a Master's degree in Educational Leadership from North Central University in 2012. I am also a wife and mother of two precious children who continue to keep me active even after school hours! I believe that every child is unique and with the right guidance and support every child will grow! Teaching children is my passion. I am excited to join the Combs family and look forward to amazing year!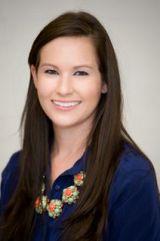 Phone:
Email:
Degrees and Certifications:
Morgan Kuell

My name is Morgan Kuell, and I grew up in Cary, North Carolina. I graduated from North Carolina State University with a Bachelor of Arts degree in Elementary Education. Upon graduating, I taught pre-kindergarten in Morrisville, NC. I began teaching at A.B. Combs in 2013. Teaching is my passion, and I love watching students grow through learning experiences! In my spare time, I enjoy reading, running, and shopping.
Phone:
Email:
Degrees and Certifications:
Artie Lewis

Hi, my name is Artie Lewis and I am from Charlotte, North Carolina. I began teaching at AB Combs in the 2015-16 school year, and have had the pleasure of teaching 2nd and 3rd grades! I am a proud graduate of NC State University, GO PACK! Teaching is something that I have always been passionate about, and I enjoy helping others. I look forward to helping my students reach their full worth and potential, and becoming the leaders in life they are meant to be. In my free time I enjoy reading, going to the beach or pool, spending time with my family, and going out to eat with friends. Let's make it a great year!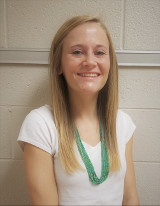 Phone:
Email:
Degrees and Certifications:
Kelsey Rodriguez

Hey there! My name is Kelsey Rodriguez. I am originally from Huntersville, North Carolina, but moved to Raleigh when I started school at NC State (GO PACK!). I am so excited to be teaching at Combs this year, and I cannot wait to see my students grow! I now live in Cary with my husband Juan and our little kitty cat Susie. Outside of school, I love to adventure around new places, go hiking and walking, spend time with my family and friends, read, and cook. I am looking forward to this year and the new opportunities it will bring for me and my students.