Phone:
Email:
Degrees and Certifications:
Karen Attwood

School Psychologist

Karen Attwood grew up in upstate New York. She earned B.A. and M.A. degrees in Psychology from Wake Forest University and a Ph.D. in School Psychology from North Carolina State University. Dr. Attwood completed her internship in the Chapel Hill-Carrboro City School System and she has been employed within the Wake County Public School System since 2004. A former parent at A.B. Combs Elementary, she is joining the Combs staff this year. Dr. Attwood serves on the School Psychology Autism Team and the School Mental Health Team. She lives in Cary with her husband, two children, and their dog. She Sharpens her Saw by spending time outdoors, sewing, reading, shopping, and making memories with her family.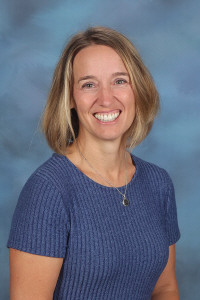 Phone:
Email:
Degrees and Certifications:
Charity Bare

CCR Teacher

My name is Charity Bare. I am so excited to be a part of the A.B. Combs family! I was born and raised in Hershey, PA but I have lived in numerous places - Pittsburgh, PA, Fairfax and Arlington, VA and now Holly Springs, NC! I attended Marywood University where I received my Bachelor's Degrees in Special Education and Elementary Education. I have taught children in a variety of settings; CCR classroom, regular education classroom, and a Technology Lab. When I am not at A.B. Combs, you can find me at the baseball or football fields with my sons or the tennis courts exercising!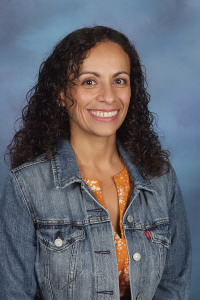 Phone:
Email:
Degrees and Certifications:
Maria Cremidis

CCR Teacher

I started my teaching career in 2004 in Miami, Florida. Through the years I have had the opportunity to teach 2nd through 5th grades in various settings. I obtained my Master's degree in Exceptional Student Education with a general education track from Florida International University. During my spare time, I enjoy spending time with family and friends.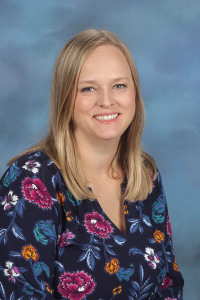 Phone:
Email:
Degrees and Certifications:
Katie Furr

ESL

My name is Katie Furr. I grew up in Wendell in Eastern Wake County and am a product of the Wake County Public School system. I began my teaching career in 2002 after graduating from the University of North Carolina at Chapel Hill with a degree in Elementary Education and a concentration in English as a Second Language. I have taught in Georgia, England, and Virginia and have experience teaching ESL, Kindergarten, 1st and 3rd grades. I recently moved home to the Triangle to be closer to family. My husband and I have two sons and live in Cary. In my free time, I enjoy cooking, gardening, camping, cheering on the Tar Heels, and spending time with my sons and husband.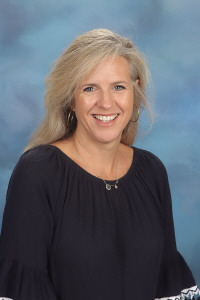 Phone:
Email:
Degrees and Certifications:
Shawn Maggiolo

AIG Teacher

Mrs. Shawn Maggiolo grew up in Rocky Mount, NC. She has her B.S. degree in Child Development and K-6 certification from Meredith College. She obtained her M.S. degree in Educational Leadership from East Carolina University. She also earned her Academically Gifted certification. Mrs. Maggiolo has been teaching at Combs since 1996 with a brief sabbatical to stay at home with her daughters Avery and Emerson. Prior to that, she taught 4 years in the Nash-Rocky Mount School System. She is currently the Academically or Intellectually Gifted, AIG, resource teacher.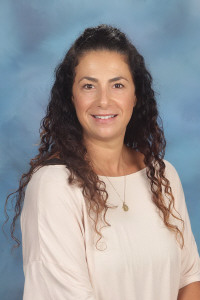 Phone:
Email:
Degrees and Certifications:
Claudine Melin

Lead Teacher - ECS

Claudine received a B.A. in Psychology from Iona College and an M.S.Ed. in School Counseling from Fordham University, as well as 30 graduate credits above her masters degree in Special Education. She currently holds both North Carolina and New York Special Education Teaching licenses as well as a North Carolina School Counselor license. Claudine has over 20 years of experience in educating general and special needs children, birth through high school, including experience with implementing Applied Behavior Analysis trials, evaluating and placing students, creating and implementing Behavior Intervention Plans, developing school-wide testing modification schedules and writing and updating IEPs. Claudine is skilled at differentiating and modifying lessons and believes all children have the capacity to learn, it's just a matter of tapping into their potential. Claudine feels it is her job as an educator to facilitate her student's abilities by providing multi-dimensional opportunities to do so. Claudine has been a teacher here at Combs since 2016 and resides in Cary with her 3 beautiful children.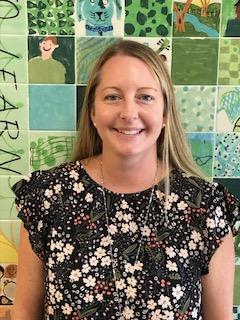 Phone:
Email:
Degrees and Certifications:
Lora Rowe

ESL

My name is Lora Rowe and I am super excited to be here at AB Combs! I began my teaching career in 2007 in Wake County. I received my Master's degree in Education with a specialization in Reading from Meredith College in 2013, and my undergraduate degree in Sociology from N.C.State. I grew up in Raleigh, and actually am a former Combs Gator myself! My passion is helping to cultivate a love of reading and learning with my students. In my spare time, I enjoy traveling with my family, camping, reading and making scrapbooks of our many adventures. We also love attending N.C.State basketball and football games! I am super excited for the awesome learning we will be doing this year!