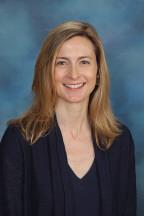 Phone:
Email:
Degrees and Certifications:
Ashley Dozier, K-2 STEM/Technology & Intervention Coordinator

Originally from Laurinburg, NC, Ms. Dozier began her teaching career in the Chapel Hill-Carrboro School System at Carrboro Elementary School in 2000 after graduating from the University of North Carolina with an undergraduate degree in Elementary Education and Psychology and a M.Ed in Elementary Education. After 13 years as a 2nd grade classroom teacher, she enjoys the challenge of working with all grade levels to continue to develop the STEM curriculum at Root. When she is not teaching, Ms. Dozier enjoys spending time with her family & dog "Sugar," shopping, and relaxing with a good book. She's a fan of Tar Heel basketball, good coffee, and good seafood.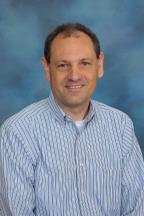 Phone:
Email:
Degrees and Certifications:
Brad Peterson, 3-5 STEM/Technology Coordinator & Intervention Teacher

Mr. Peterson grew up in the Chicago area. After attending Drake University in Des Moines, Iowa, he worked for three years as a computer programmer and analyst in Chicago before deciding to become an elementary school teacher. He received his Masters in Elementary Education from the University of Illinois at Chicago and moved with his wife shortly after to the Raleigh/Durham area. His first teaching job was at the Governor Morehead School for the Blind in Raleigh where we taught middle and high school technology classes to students with visual impairments. In 1998, he received the NC Technology Grades 7-12 Teacher of the Year Award from the NC Department of Public Instruction for his work in helping students with visual impairments pass the eighth grade computer skills test required for high school graduation at the time. After working for two years as technology coordinator for the NC Division of Early Intervention and Education, Mr. Peterson became the instructional technology facilitator at Root Elementary in 2000. He left for two years to work again for the state as a technology coordinator, but returned to Root in 2010 as a science/technology teacher and has now moved back into his technology facilitator role with a STEM focus. Mr. Peterson enjoys spending time with his family and dog, Cory. He also likes to run, bike, and play computer and board games when he has time.