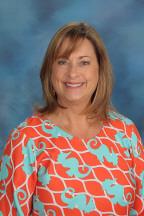 Phone:
Email:
Degrees and Certifications:
Jane Hemingway, Teacher

Mrs. Hemingway was born in Richmond, Virginia. She claims to be a country girl and a city girl. Her family has a farm outside Monroe, North Carolina where she spent all her summer vacations learning about animals, plants and country fun. She graduated from Meredith College with a Social Work degree and Teaching degree focused on K through 9th grade. She began teaching here in Wake County at Crosby Garfield Sixth Grade Center in 1980. In 1982 she got married and moved to Longwood, Florida where she taught 4th grade for four years. When she started her family she took time off to be a mom. She came back into teaching at Lynn Road Elementary where she taught kindergarten and first grade. The opportunity to teach kindergarten at Hunter fell into her lap. She taught there for 10 years. She has been at Root for 5 years and counting!! Her daughter Meghan is now 29 and Carrie is 26. Both are following in her mother's steps to work with children. Mrs. Hemingway loves the outdoors, gardening, reading, working out, traveling and spending time with her family and friends.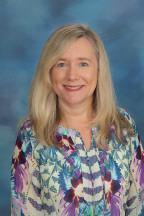 Phone:
Email:
Degrees and Certifications:
Amy Lawrence, Teacher

Mrs. Lawrence was born in Birmingham Alabama and grew up in Spartanburg SC. She attended Belhaven College in Jackson Mississippi and received a Bachelor of Science degree in Elementary Education. She worked in the Jackson Public School system for nine years teaching first and second grade and working as a Reading Recovery and literacy intervention teacher. Mrs. Lawrence moved to Raleigh with her family in 1998. She joined the Root family in 2002. She has taught second grade and kindergarten at Root. Mrs. Lawrence loves teaching kindergarten and especially loves teaching her students to read and helping to inspire in them a lifelong love of reading. She has been married to her husband Stephen for 29 year and has four sons: Justin, Matthew, Ryan and Noah. She enjoys watching her son play soccer and lacrosse, playing with her dog Zoey, reading, and spending time at the beach with her family.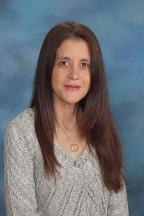 Phone:
Email:
Degrees and Certifications:
Allison Paysour, Teacher

Miss Paysour was born in Charlotte, North Carolina. For her undergrad, she went to the University of North Carolina at Charlotte where she obtained a BA in Child and Family Development (B-K) in 2002. She taught 1 year in Gaston County at the elementary school where she went when she was little. She even taught with a few of her former teachers. Miss Paysour came to Root in the fall of 2003. She loved the family feel of the small school and has been here ever since. After teaching for 6 years, she attended Campbell University and obtained her Masters degree with honors in 2010. Miss Paysour enjoys singing, going to plays (especially Les Misérables & Wicked), and spending time with loved ones and friends.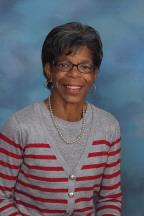 Phone:
Email:
Degrees and Certifications:
Vivian Harper, Teacher Assistant

Ms. Harper was born in Baltimore, Md. She graduated from high school in Germany and then moved to North Carolina. Ms. Harper attended Johnston Community College in Smithfield and graduated with a Associates Degree in education in 1993. Ms. Harper is a proud parent to 2 children (Amy, Sean). She is also a grandmother of 3. Ms. Harper joined the Root family in 1996. She is honored to be a part of a great school. Ms. Harper likes going to the movies, fill-in puzzles, going to the beach and spending time with the newest grandbaby (Taylor) and her family.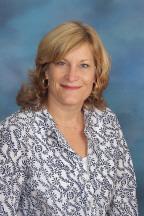 Phone:
Email:
Degrees and Certifications:
Susan Johnson, Teacher Assistant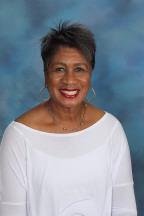 Phone:
Email:
Degrees and Certifications:
Pat Mims, Teacher Assistant/Early Arrival Program

Mrs. Mims was born Nov. 4th in Nashville NC. She loves God, likes children and enjoys teaching children to move forward. Mrs. Mims was a cosmetologist for 29 years, and enjoys helping people to look fabulous. She has been working at Root for 34 years. When she is not at work, she enjoys relaxing, shopping, cooking, riding her bike, and spending time with family. Family is very important to her, and it helps her keep grounded. The mountains, Florida, and the mall are few of her favorite places to visit. You can always find her at Root Elementary if you can't find her at home!